eComBag® Padded 240mm x 340mm A4 Paper Padded Mailing Bag (100/bx)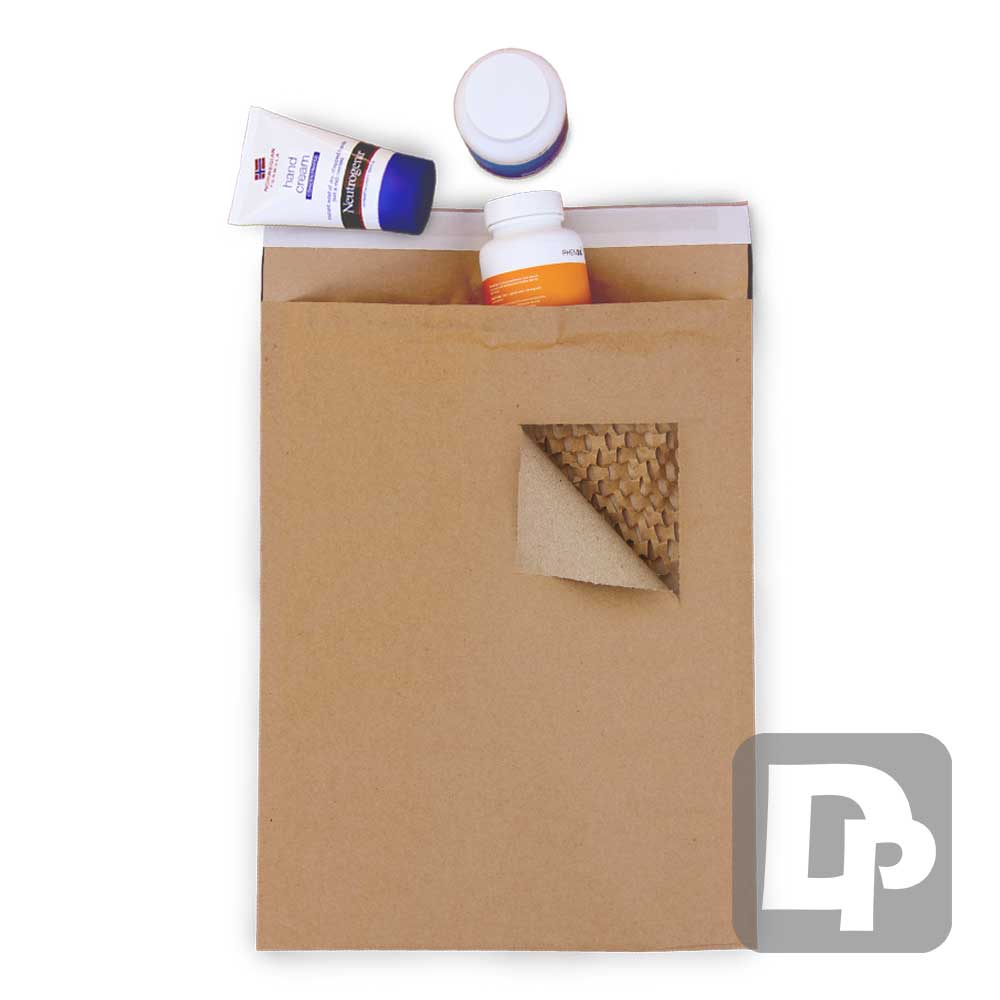 eComBag® Padded 240mm x 340mm A4 Paper Padded Mailing Bag (100/bx)
A light and cost-effective A4 paper padded mailing bag manufactured with a honeycomb paper padding. All-paper mailing bags are compostable, biodegradable, and fully recyclable making them a eco-friendly choice for posting items up to 240 x 340mm.
A4 Paper Padded Mailing Bags
Our A4 paper padded mailing bags are manufactured completely from paper with a honeycomb paper padded core. The honeycomb structure gives a light and protective padding that is both biodegradable and compostable; a perfect eco alternative to bubble lined postal bags like Jiffy bags. The 240 x 340mm internal dimensions are just the right size to fit a selection of A4 items such as A4 size prints, photo frames, sample tiles, documents, files, and many other similar size items.
These padded ecommerce bags are made from 3 layers of paper; the expanded paper core provides the padding, and the two outer paper linings encase the paper core making them durable and strong. Burst resistant glued seams provide security, and the handy self seal glue strip ensures the eco mailers are sealed quickly and securely.
A4 Paper Padded Mailing Bag Key Features:
- An eco-conscious alternative to bubble lined mailers
- Biodegradable, compostable, and recyclable.
- 75%+ recycled paper content.
- Light honeycomb structure paper padding.
- Can be personalised with your company logo and message.
Bulk Buy Pricing on A4 Paper Padded Mailing Bags
A4 paper padded mailers are available to buy in bulk pallet quantities for those looking for wholesale rates. We stock large quantities here in the UK so we are a very competitive source for large quantities.
A4 Paper Padded Mailing Bag Product Specification
Product Code: ECBP1014
Internal Dimensions: 240 x 340mm (10" x 14")
Opening Width: 240mm
Length: 340mm
Material: Paper lining with expanded paper core
Weight of Bag: 34g (0.034 kg)
Finish: Brown Kraft
Quantity per Box: 100
Quantity per Pallet: 4500 (45 boxes)
Royal Mail Postal Size: Large Letter
Paper Format Size: A4 (210 x 297 mm)
Self Seal Strip: Yes
Eco Packaging Score: 4/5
 - Recyclable: Yes
 - Biodegradable: Yes
 - Sustainable Materials: Yes
 - Plastic Free: Yes
 - Carbon Neutral: No