Pallet Wrapping
Our pallet wrapping products are used for wrapping, strapping and stabilising pallets across a wide range of industries throughout the UK. There are many different ways of securing and wrapping pallets, and it's not always as easy as it looks, many processes that are effective are often time consuming or expensive, but here at Datec we make it easy to find the best pallet stabilisation products for your particular process. With a range of strapping, pallet wrap, and shrink film, complete with the necessary tools, machines, and accessories, we are sure to have the pallet wrapping solution you need.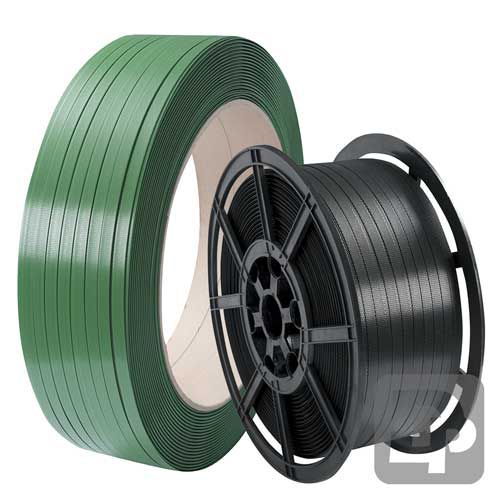 Pallet strapping in a range of types and strengths for strapping pallets, crates, and boxes. Also find strapping tools and machines to boost your efficiency.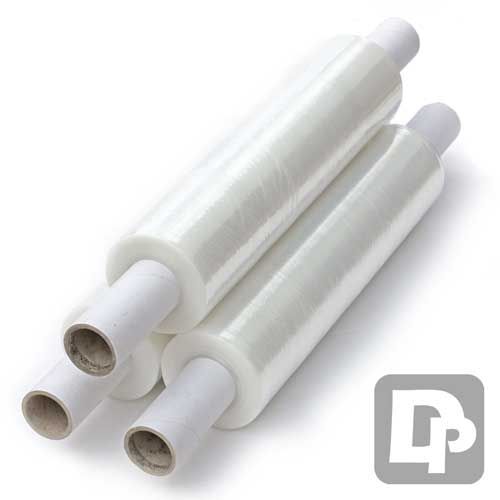 Pallet stretch film in different types, colours and strengths to cover all stretch wrapping applications. Hand and machine stretch wrap as well as machines and dispensers.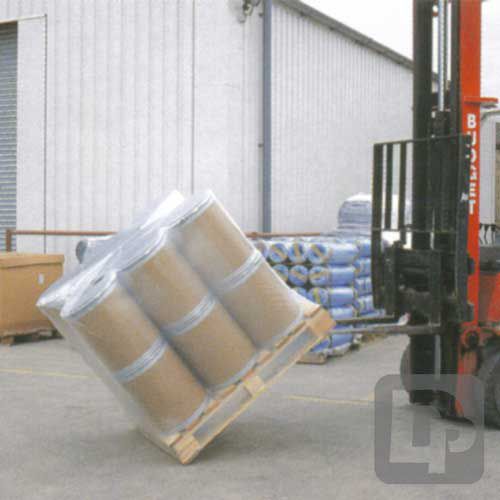 Heat shrink film and shrink pallet hoods for the most demanding pallet requirements. High strength, high shrink and high clarity films, along with heat guns and accessories.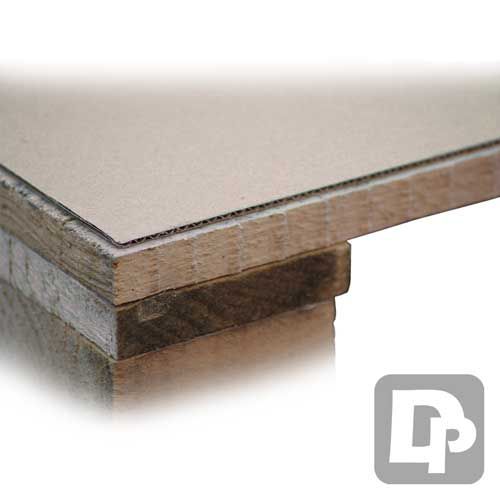 A selection of new and second hand pallets in popular sizes and types, as well as a selection of pallet layer pads and anti-slip sheets.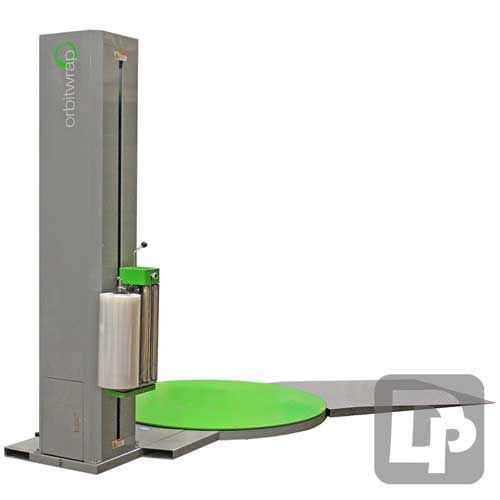 A range of machinery designed to make handling, packing, and transporting pallets quicker and easier.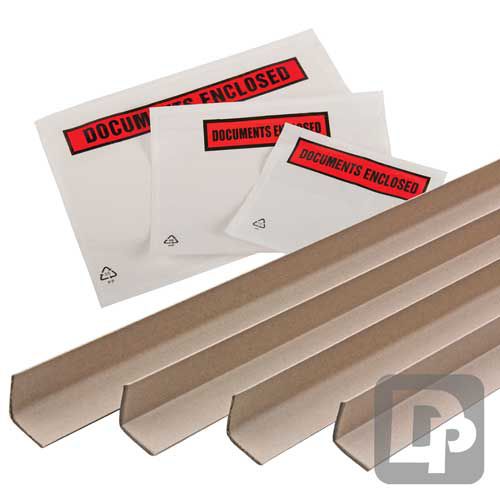 Other pallet packaging products that you need to pack a pallet, such as, document enclosed wallets, labels, and tape.

Pallet Wrapping Supplies
We hold stock of a wide range of pallet wrapping supplies with pallet stretch wrap, pallet strapping, protective corners and heat shrink pallet hoods, along with second hand and new pallets themselves and a range of pallet machinery to help make pallet wrapping even easier. We deliver our pallet wrapping supplies throughout the UK on a next day delivery service.
What is Pallet Wrapping?
Pallet wrapping is a group of products that are used to wrap and pack pallets for storage and transit. They usually cover products such as stretch film, strapping, layer pads, corner protectors, and heat shrink films.
How do you wrap a pallet correctly?
There are many different ways to wrap a pallet and it depends on the specific pallet size and shape as well as the products that you are packing. However here's a few pointers that will help you decide how to wrap your pallet.
Does your pallet consist of layers or stacks of product that are not interlocked? - Layers and stacks on a pallet that aren't interlocked are the typical 'unstable' points on a pallet. Use layer pads in between layers and strapping to lock the layers together and if possible strap each individual layer and stack.

Protecting the Corners - Corners of a pallet are the most vulnerable, the top corners can get damaged by pallet strapping and pallets stacked on top, and the side corners can be easily knocked with forklift trucks or caught when moving. Use pallet corner protectors on the sides and top of your pallet to protect these. You can also get special plastic corner protectors to keep your strapping in place too.
How do you wrap a pallet with shrink wrap?
To wrap a pallet with shrink wrap you need a heat shrink gun to heat the polythene film. As the film heats up it shrinks back pulling itself tight around the pallet. Firstly, drape the heat shrink film loosely around the pallet (you can either use a special pallet hood or heat shrink film on a roll), a good quality heat shrink will shrink in about 25% so you can leave it quite loose if you need to. Secure the film with tape or heat the film and press the two layers together and they will bond to each other. When the film is in place start at the bottom of the pallet firstly making sure the bottom of the film has shrunk right back onto the pallet, this will hold the film in place so it doesn't shrink up. Then work up the pallet to the top taking care not to heat the film too much as this will make it pop through in a hole.
Can you recycle pallet wrap?
Yes you can recycle pallet wrap, standard pallet wrap is manufactured from a linear low density polyethylene which is one of the most popular types of plastic and can be recycled at most recycling plants. Its recycling class is usually Class 4 LDPE.