Delivery & Return Information
Deliveries
Free Delivery
You can have your products delivered in 1-2 days for no extra cost if you spend over £50.
This applies to the majority of the UK, please see the exceptions below.


Standard Delivery
We offer a 1-2 day delivery option as standard, which is free for all orders above £50 and £12.50 for all other orders.


Next Day and AM Guaranteed
You can have your products delivered next day for an extra charge of £12.50 over the standard delivery.
AM delivery (by 12:00) will be £25.00 and there may be other options available if you need a special delivery.
In the unlikely event we fail to deliver by your requested time, we will happily refund the entire delivery charge and offer free returns.
Delivery time cutoff

Orders placed after 2:30 PM will be processed for the following working day.
Delivery area exceptions
Scottish Highlands and Islands, the Channel Islands and other islands will be subject to additional charges and Next day delivery may not be available.

Stock Availability
We try to make sure that we have stock of all online products at all times. If we can't include a product on your order due to stock availability, we will let you know and make delivery as soon as we can.

Courier Delays
In the event of a delay by a courier, please contact us.
Returns & Incorrect Deliveries
Broken or Damaged Items
Please check your products for damage when they are delivered. In the unlikely event that they are damaged when delivered you should reject the delivery.
If you find that the goods are damaged after accepting delivery, let us know and we'll be happy to assist. Please also include photos of the damage.

Missing Items
If you find a product missing from your order, we will be happy to rectify this. However, check the following first:
1. Check the delivery note that we include with your delivery for any items on 'back order'. These items will be delivered soon.
2. Check the total amount of parcels on the label and the amount of parcels you have received. It could be that the courier missed a parcel and will be delivering it soon. If the parcel hasn't been received within a day of the original delivery, get in touch and we'll sort it out.

Incorrect Items
If we have delivered a product that is different from one that you ordered, get in touch and we'll happily arrange a replacement.

Unwanted Items
If you have changed your mind and no longer want the items, we will be happy to accept a return. Returns will be subject to a restocking fee and we will not be able to refund the delivery cost paid on the initial order.
You should also return the items at your own cost, however we may be able to organise the return for you and give you a returns cost if you would prefer.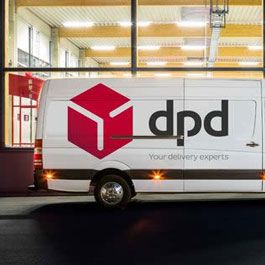 DPD Parcel couriers
For general parcel deliveries, we use the most innovative parcel courier around. We can offer you a one hour delivery slot on the morning of your delivery to help you plan your day, thanks to the DPD Predict service.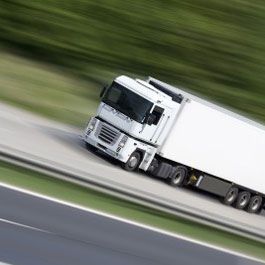 The datec fleet
For local deliveries we use our own fleet, giving you a friendly delivery with no third party provider.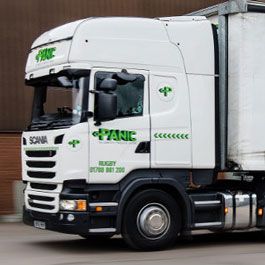 Panic Pallet Couriers
For more distant pallet deliveries we've partnered with Panic Couriers to give you a quick and reliable service all over the UK.