Manufactured in the UK, for a lower carbon footprint
Join 500+ other customers who enjoy lower carbon footprint packaging from a UK packaging manufacturer.
We manufacture a wide range of FEFCO style boxes here at our site in the Midlands. Manufacturing machinery allows us to produce over 93 different FEFCO box and fitting styles efficiently and cost effectively. With the ability to produce short, medium, and long runs of cardboard packaging we can be competitive on a full range of cardboard case work.
Manufacturing here in the UK allows us to control quality levels. We can select from a range of different board grades to ensure your boxes are strong enough for your products. Whether you need a small box in micro flute or a large box in a very strong double wall cardboard, we can select the right quality level for you.
Packaging generally is a bulky product which means it often costs a lot to transport. By making packaging in the UK we save time and cost as well as the eco-friendly benefits. These savings in time and cost we can pass on to you, helping you be more competitive and efficient. It also allows us to offer other services efficiently like stock holding and just-in-time deliveries.
We also supply other packaging manufactured here in the UK. Buying UK made packaging helps to reduce the carbon footprint of the packaging you use. With the UK as one of the leaders in low carbon energy, our products are often lower carbon than imported alternatives even without factoring in the carbon saved in reduced transit distances.
Standard Cardboard Boxes
Standard style cardboard boxes manufactured to custom sizes.
Mailing Boxes
Diecut self seal mailing boxes manufactured to custom sizes and bespoke printing.
Ecommerce Boxes
Self seal ecommerce boxes manufactured to custom sizes and with bespoke printing.
Book Wrap Mailers
High volume book wrap mailers manufactured in the UK for reliable supply at low cost.
Our Customers get to pack with high quality UK manufactured packaging.
Here's what they like about it:
Low Carbon Footprint
Being manufactured here in the UK means less carbon footprint in the manufacturing process and delivery.
Supply Reliability
Shorter delivery times and more reliable supply means peace of mind that deliveries will arrive when promised.
Competitive Pricing
Manufacturing here in the UK cuts out all the expensive shipping costs allowing us to price very competitively.
High Quality Packaging
UK manufacturing brings higher quality levels for more reliable performance and greater product protection.
UK Economy Investment
UK manufacturing means more money in the UK economy and increased investment in UK production.
Stock Holding & Supply
We can stock hold your high volume cardboard packaging ready for call off and just in time deliveries.
UK Cardboard Box Manufacturer
Buying cardboard packaging from a UK manufacturer gives you access to flexibility and reliability of supply at a low cost. Our short run custom sized box options allows us to competitively supply a wide range of custom boxes to fit your particular product sizes. We also specialise in heavy duty cardboard packaging allowing us to produce stronger and larger boxes than many of our competitors.
Get Prices from a Box Manufacturer
Bubble Wrap from a UK Manufacturer
Our bubble wrap rolls and bubble packaging products are manufactured here in the UK by high efficiency bubble wrap manufacturing machines. This gives us the ability to supply bubble wrap packaging with a low carbon footprint at a much more competitive price than imported variants.
Get Prices on UK Manufactured Bubble Wrap
Custom Manufactured eCommerce Boxes
We manufacture self seal ecommerce boxes here in the UK for many online stores across the country. Our machinery can apply peel & seal glue strips to many different styles of diecut cardboard boxes allowing us to efficiently manufacture boxes with self seal closures, book wrap mailers, and returnable ecommerce boxes to custom sizes and with bespoke printing.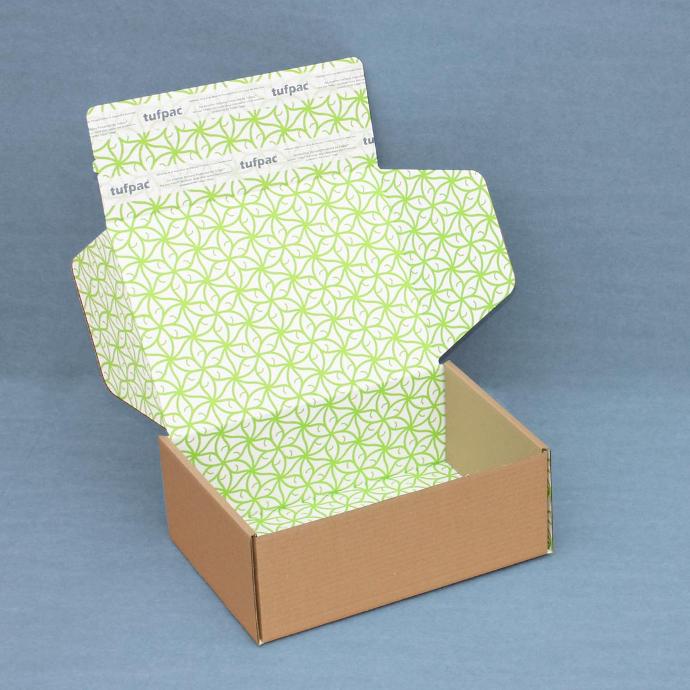 Custom Sized Cardboard Boxes Manufactured in the UK
Our manufacturing machinery allows us to customise cardboard boxes to the particular size that you need for packing your products. If you need a special size box we're right on hand, just tell us the size you need and we'll get straight to work.
Custom Printed Self Seal Postal Boxes
Self seal postal boxes are popular with online stores for posting small ecommerce orders. They are manufactured by diecutting the box shape from a printed sheet of cardboard using a diecut machine before having the peel & seal glue strip added for quick and easy sealing.
We can supply custom postal boxes in bespoke sizes as well as personalised printing. One of our most popular products is our 65%+ recycled cardboard for an eco-conscious postal box choice.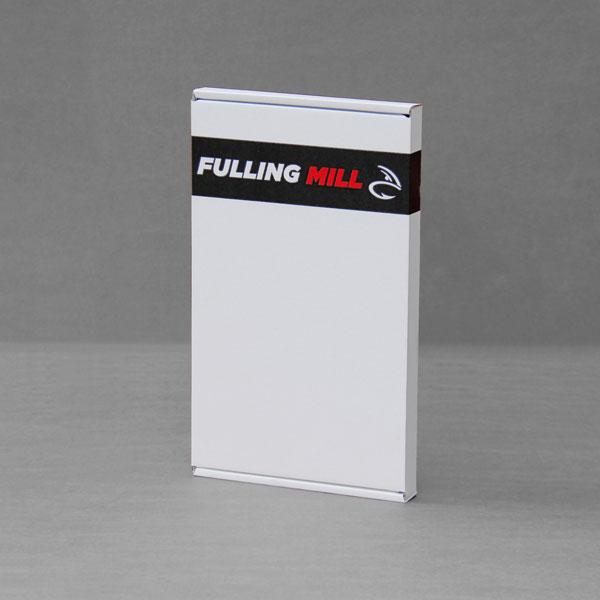 Fast setup and flexible sizing allows us to manufacture a wide range of sizes efficiently and supply in large volumes.
We can customise board grades as well as box sizes allowing us to manufacture very strong boxes for heavy products.