Heat Shrink Systems
Heat Shrink Systems

When you need high pallet stability and/or flexible conformability consider our range of polythene heat shrink systems. Ideal for packaging a range of awkward shaped items protecting from abrasion and scratching.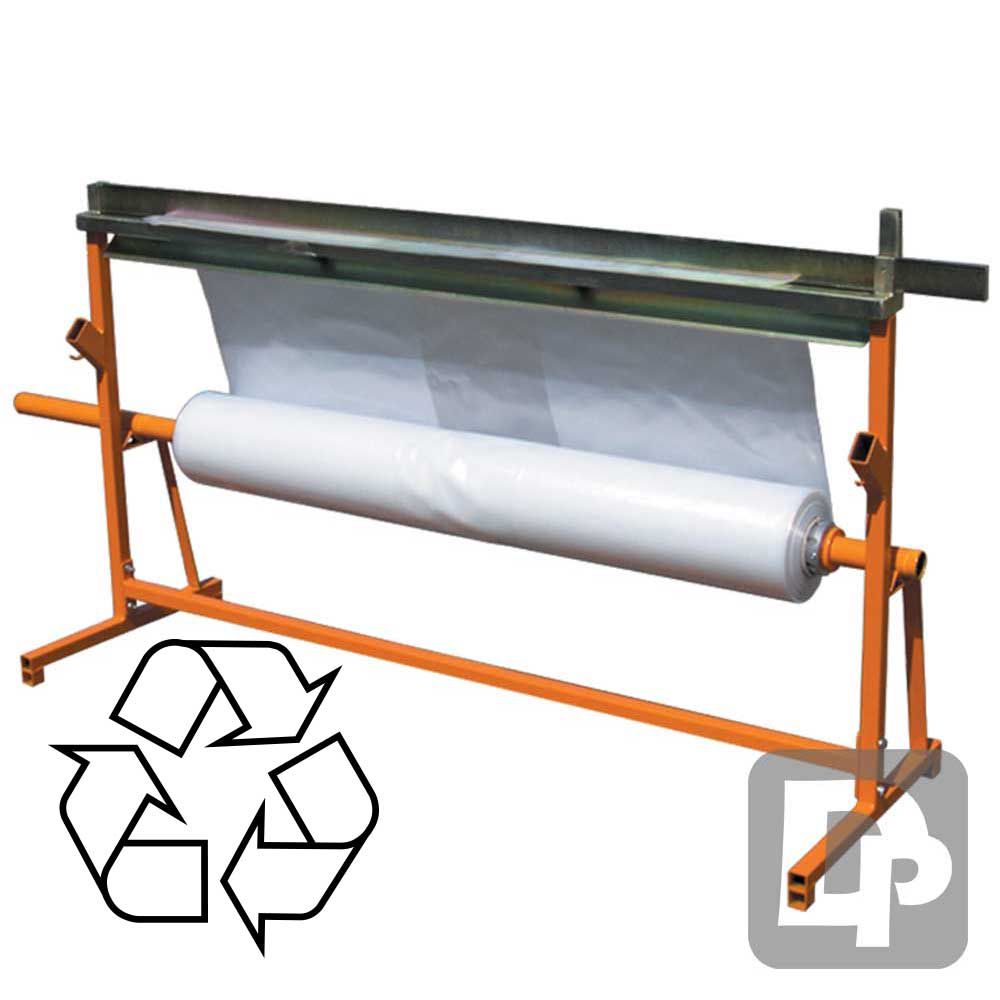 Heat Shrink Systems for Packaging: Enhanced Protection and Efficiency
Heat shrink systems have revolutionized the packaging industry, offering a highly effective and efficient method for wrapping and securing various products. This innovative packaging technology utilizes specialized materials, such as polyolefin or PVC shrink films, which, when subjected to controlled heat, shrink tightly around the items they encapsulate.
How Heat Shrink Systems Work: Heat shrink packaging involves a straightforward process. First, the product to be packaged is enclosed within a shrink film or bag. Then, using a heat shrink machine or heat gun, the film is exposed to heat, causing it to shrink and conform closely to the shape of the item. As the film shrinks, it forms a tight, protective seal, effectively enclosing the product and keeping it safe from external elements.
Benefits of Heat Shrink Systems:
Secure Enclosure: Heat shrink systems provide a secure and tamper-evident packaging solution. The tightly sealed shrink film prevents unauthorized access and tampering, ensuring the product's integrity throughout its journey from manufacturer to end-user.

Customized Fit: The ability of the shrink film to conform precisely to the product's shape allows for customized packaging, reducing excess material and minimizing wasted space. This not only enhances the product's presentation but also optimizes storage and shipping efficiency.

Protection Against Environmental Factors: Heat shrink films offer excellent protection against moisture, dust, dirt, and other environmental factors that could potentially damage the packaged items during transit or storage. This is particularly crucial for sensitive or delicate products that require extra care.

Versatility: Heat shrink systems are highly versatile and can be used for a wide range of products, including individual items, multi-packs, and various shapes and sizes. They are employed across diverse industries, including food and beverage, electronics, pharmaceuticals, and more.

Cost-Effectiveness: While heat shrink systems may require an initial investment in the machinery, the overall cost-effectiveness of the packaging process makes it a popular choice for businesses. The reduced material usage and increased packaging speed contribute to long-term savings.

Brand Presentation: The tight and professional appearance achieved through heat shrink packaging enhances the product's visual appeal and reinforces brand identity. This sleek presentation can positively impact customer perception and brand recognition.

Environmental Considerations: Many modern heat shrink films are available in recyclable or biodegradable options, aligning with environmentally conscious packaging practices and meeting the growing demand for sustainable solutions.
In conclusion, heat shrink systems have become a staple in modern packaging, providing enhanced protection, customization, and efficiency. As businesses seek more secure and sustainable packaging options, heat shrink systems continue to play a vital role in meeting these evolving demands. With the ability to safeguard products, streamline operations, and elevate brand image, heat shrink packaging remains a go-to choice for forward-thinking companies across industries.
Polythene heat shrink systems are a very high performance pallet stability product considerably increasing pallet rigidity and security so perfect for packing heavier and larger items and pallets. Heat shrink film also protects from water damage as this product is waterproof and produces a completely sealed package when applied correctly. Heat shrink film is often clear in colour but in our bespoke heat shrink film range we offer coloured and printed options for better security and personalisation. 
Heat Activated Heat Shrink Film Rolls 
Heat shrink film is a loose polythene sheet or hood that is shrunk back onto the pallet by applying heat, usually with a gas heat shrink gun. It is a very tough and strong method of pallet wrapping and gives a watertight covering for pallets of all shapes and sizes.
Heat activated shrink film is a specially formulated LDPE plastic wrapping film that is activated by applying heat, normally in the form of a gas flame from a heat shrink gun. When heated the film shrinks in on the item it is wrapped around and provides a tight waterproof covering that is very durable. Heat activated shrink film is often used for packing larger and heavier items such as white goods like washing machines & fridges, as well as pallets and even boats! We stock a range of heat shrink film rolls in different widths and also in continuous heat shrink film tubing to cover a range of different packaging applications.
Heat Shrink Pallet Hoods
Heat shrink pallet hoods are a very large gusseted shrink bag which is big enough to completely cover a pallet. These shrink hoods are then heated using a gas gun to shrink the pallet cover to tightly grip the pallet contents. Shrink pallet covers are designed specifically for covering pallets but also can be used for a variety of other items. These pallet covers are perforated on a roll, tear a cover off pull over a pallet then use a heat gun to shrink the film tightly around your pallet creating a secure waterproof barrier. Heat shrink hoods are very popular for building materials and other heavy pallets as they provide very high pallet stability and puncture resistance.
VariCover System - Polythene Heat Shrink Tubing
The perfect solution if you are shipping out various pallet heights, with VariCover you can make your own bag length quickly and easily. The VariCover dispenser has a sealer bar and cutter so just pull out the required length of film, seal and cut to make your own bespoke pallet covers and bags.

Presentation Shrink Film: Elevating Retail Packaging and Branding
In the highly competitive world of retail, product presentation plays a pivotal role in capturing consumer attention and driving sales. Presentation shrink film offers a compelling solution that enhances the appeal and visual impact of retail packaging, setting products apart from the competition and leaving a lasting impression on potential customers.
What is Presentation Shrink Film?
Presentation shrink film, also known as shrink sleeves or shrink labels, is a specialized type of shrink film designed for retail packaging applications. Unlike traditional heat shrink films used for bulk packaging, presentation shrink film is primarily utilized for individual or small-group products, adding a layer of elegance and sophistication to the packaging.
How Presentation Shrink Film Works:
The presentation shrink film is custom-printed with vibrant graphics, branding elements, product information, and eye-catching designs. It comes in the form of sleeves or labels that are applied around the product's container. When exposed to heat from a shrink tunnel or heat gun, the film conforms tightly to the container's shape, creating a seamless, 360-degree wrap that showcases the product in an alluring and professional manner.
Benefits of Presentation Shrink Film in Retail:
Enhanced Branding: Presentation shrink film allows brands to showcase their logos, colors, and marketing messages in high-definition print quality. The eye-catching graphics grab consumers' attention and reinforce brand recognition, even from a distance.

360-Degree Product Visibility: Unlike traditional packaging, shrink sleeves offer a full 360-degree view of the product inside. This unobstructed view enables customers to examine the product's features and quality, increasing the likelihood of purchase.

Tamper-Evident Seal: Presentation shrink film provides a tamper-evident seal that instills confidence in customers that the product is fresh and has not been tampered with, ensuring safety and authenticity.

Customizable for Various Containers: Shrink sleeves are highly versatile and can fit around containers of different shapes and sizes, making them suitable for a wide range of retail products, from bottles and jars to boxes and tins.

Product Differentiation: In a crowded retail environment, products need to stand out. Presentation shrink film allows for unique and creative designs that differentiate products from competitors, leading to increased shelf visibility.

Protection and Durability: Apart from its aesthetic benefits, presentation shrink film also offers protection against dust, moisture, and other external factors, ensuring the product remains in pristine condition until it reaches the consumer's hands.

Sustainability Options: Many presentation shrink films are available in eco-friendly and recyclable materials, catering to environmentally conscious consumers and aligning with sustainable packaging initiatives.
Presentation shrink film is a powerful tool for retailers seeking to create an unforgettable first impression on their customers. By combining attractive branding, 360-degree product visibility, and tamper-evident security, presentation shrink film elevates retail packaging to new heights. As consumer preferences continue to evolve, embracing presentation shrink film can be a strategic move for retailers looking to gain a competitive edge and foster stronger connections with their target audience.
Presentation shrink film is a high clarity film which can be shrunk around a wide variety of products such as cosmetics, toy & games, electronic media, stationary, books, magazines, medical products, confectionary, etc. This shrink film protects and enhances presentation especially in the retail market and is an ideal point of sale packaging method. We have a comprehensive range of systems and material sizes and types are available for a wide selection of applications.
PVC Shrink Film: Versatility, Clarity, and Protection
PVC (Polyvinyl Chloride) Shrink Film is a popular and versatile packaging material known for its exceptional clarity, strength, and ease of use. Widely used across various industries, this shrink film offers a wide array of benefits that make it a top choice for packaging and product display.
Features of PVC Shrink Film:
Clarity and Transparency: One of the standout features of PVC shrink film is its excellent clarity. When heat is applied during the shrinking process, the film conforms tightly to the product's shape, creating a smooth, crystal-clear package. This clarity allows customers to see the product clearly, making it ideal for retail packaging where product visibility is crucial for attracting consumers.

Strong and Durable: PVC shrink film boasts remarkable strength and tear resistance, ensuring that products are securely encased during storage and transit. It forms a tight, protective seal around the product, guarding it against dust, dirt, and moisture, and providing tamper-evident packaging when needed.

Easy to Apply: PVC shrink film is easy to work with and can be applied using a variety of methods, including manual heat guns or automated shrink tunnels. Its high shrink ratio ensures a snug fit around the product, reducing the need for excess material and optimizing packaging efficiency.

Versatile Applications: PVC shrink film is suitable for a wide range of products, from food and beverages to electronics, toys, stationery, and more. Its versatility extends to different container shapes, making it a popular choice for wrapping irregularly shaped items or multipacks.

Cost-Effective: PVC shrink film offers an economical packaging solution, particularly for high-volume production. Its ease of use and ability to wrap various product sizes contribute to cost savings and improved packaging speed.

Printable Surface: PVC shrink film can be easily printed with branding elements, logos, product information, and attractive graphics. This feature allows brands to customize their packaging, enhancing shelf appeal and reinforcing brand recognition.

Recyclability: Some types of PVC shrink film are recyclable, making it an environmentally friendly option for businesses looking to adopt sustainable packaging practices.
Applications of PVC Shrink Film:
PVC shrink film finds extensive use in various industries and packaging applications, including:
Food and Beverage: For packaging food items, such as bottled beverages, canned goods, confectionery, and more.

Cosmetics and Toiletries: Wrapping cosmetics, personal care products, and toiletries for retail display.

Electronics: Protecting electronic devices, gadgets, and accessories during shipment and retail display.

Retail and Promotional Packaging: Creating eye-catching displays for promotional items, gift sets, and limited-edition products.

Industrial and Manufacturing: Wrapping and securing industrial parts, printed materials, and promotional materials.
PVC Shrink Film stands out as a versatile, cost-effective, and visually appealing packaging material, widely embraced across diverse industries. Its exceptional clarity, strength, and ease of use make it an ideal choice for showcasing products attractively while providing a protective barrier. As brands seek innovative and efficient packaging solutions, PVC shrink film continues to be a reliable choice that delivers clarity, versatility, and protection.
PVC shrink film is the original presentation shrink wrapping material suitable for most presentation applications such as toys, DVD's & CD's, games, books, etc. Our stock products are all centre-folded to increase ease of handling and usability.
Polyolefin Shrink Film: Flexible, Safe, and Environmentally Friendly
Polyolefin Shrink Film is a popular packaging material known for its versatility, safety, and eco-friendliness. This high-performance shrink film is widely used across various industries due to its exceptional properties, making it a preferred choice for businesses seeking reliable and sustainable packaging solutions.
Features of Polyolefin Shrink Film:
Versatility: Polyolefin shrink film is highly flexible and can easily conform to the shape of various products, regardless of size or complexity. It works well with both regular and irregularly shaped items, making it ideal for packaging products of diverse industries, from food and beverage to electronics and consumer goods.

Safety: Polyolefin shrink film is considered a safe packaging material for various products, including food items. It is approved for direct food contact by regulatory agencies, providing a secure and hygienic packaging solution for perishable goods and other consumables.

Crystal-Clear Transparency: Similar to PVC shrink film, polyolefin shrink film offers excellent clarity when heat is applied during the shrinking process. This ensures that the product inside remains visible, enhancing its shelf appeal and allowing customers to inspect the item before purchase.

Strong and Tear-Resistant: Despite its thin gauge, polyolefin shrink film boasts impressive strength and tear resistance. It forms a tight and durable seal around the product, safeguarding it from dust, moisture, and other external elements during storage and transit.

No Noxious Odors: Polyolefin shrink film is free from noxious odors when subjected to heat, making it suitable for applications where odor-free packaging is essential, such as food and pharmaceutical products.

High Shrinkage Rate: Polyolefin shrink film has a high shrinkage rate, allowing it to shrink evenly and uniformly around the product, resulting in a smooth and professional appearance.

Environmentally Friendly: Many types of polyolefin shrink films are recyclable, making them an eco-friendly choice for businesses aiming to reduce their environmental impact. This attribute aligns with the growing demand for sustainable packaging options.
Applications of Polyolefin Shrink Film:
Polyolefin shrink film finds extensive use in a wide range of industries and packaging applications, including:
Food Packaging: Wrapping perishable goods, frozen items, and ready-to-eat meals for retail sale.

Beverage Industry: Packaging bottled beverages, cans, and multipacks for added protection and branding.

Electronics and Consumer Goods: Protecting electronic devices, CDs, DVDs, and various consumer products during shipment and retail display.

Pharmaceutical and Healthcare: Encasing pharmaceutical products, medical devices, and healthcare supplies for safety and hygiene.

Promotional and Gift Items: Creating eye-catching displays for promotional products, gift baskets, and holiday packages.
Polyolefin Shrink Film is a reliable and versatile packaging material that caters to diverse industries and applications. Its flexibility, safety, and eco-friendliness make it a go-to choice for businesses seeking packaging solutions that combine performance with sustainability. As consumers increasingly value environmentally responsible practices, polyolefin shrink film continues to gain traction as a responsible and efficient option for packaging and protecting products.
Polyolefin shrink film is a high performance presentation shrink film which is fast becoming more popular than PVC. It has less of an impact on the environment, is stronger and more flexible, as well as being able to withstand lower temperatures in the freezer food industries.
Polyolefin is not as corrosive as PVC shrink film and does not give off harmful gases making it a much safer product to work with. It also leaves less residue on sealing equipment reducing machine cleaning and associated down-time.
Start with the customer – find out what they want and give it to them.