"We can customise sizes, personalise with printing, and add custom insert fittings for all types of PiP boxes and Letterbox boxes."
Custom letterbox boxes and Royal Mail PiP boxes are perfect for sending small online orders in style. Here at Datec we can personalise letterbox boxes by printing your logo and brand message in your brand colours. But it doesn't stop there. We can also manufacture custom sized letterbox boxes for a snug fit around your products, or design internal fittings to hold your items in place and help protect them if they are fragile.
We use a variety of different printing techniques depending on what custom printing fits your brand best and what quantities you need to buy in. Our digital printing gives us the ability to print small runs of just 250 boxes cost effectively, while flexo printing gives us the ability to print large volumes very competitively.
Custom Printed Letterbox Boxes
---
Custom printed letterbox boxes are great for getting your brand recognised and supporting your wider marketing message. Printed postal boxes show your customers you are a professional brand that invests in quality. For many small online stores it is a big jump but one that pays dividends in the long term. It's just a few pence on each order that sends a special message to your customers, and instant recognition when your parcel arrives.
For small quantities we can custom print with digital technology. This involves overprinting your logo onto our stock range of PiP boxes or letterbox size boxes. This technique is particularly popular for custom large letter boxes and allows us to print complex shading and multi-coloured logos.
For large quantities of personalised letterbox boxes we can flexo print in block colour which is great for low cost and logos with just a few colours.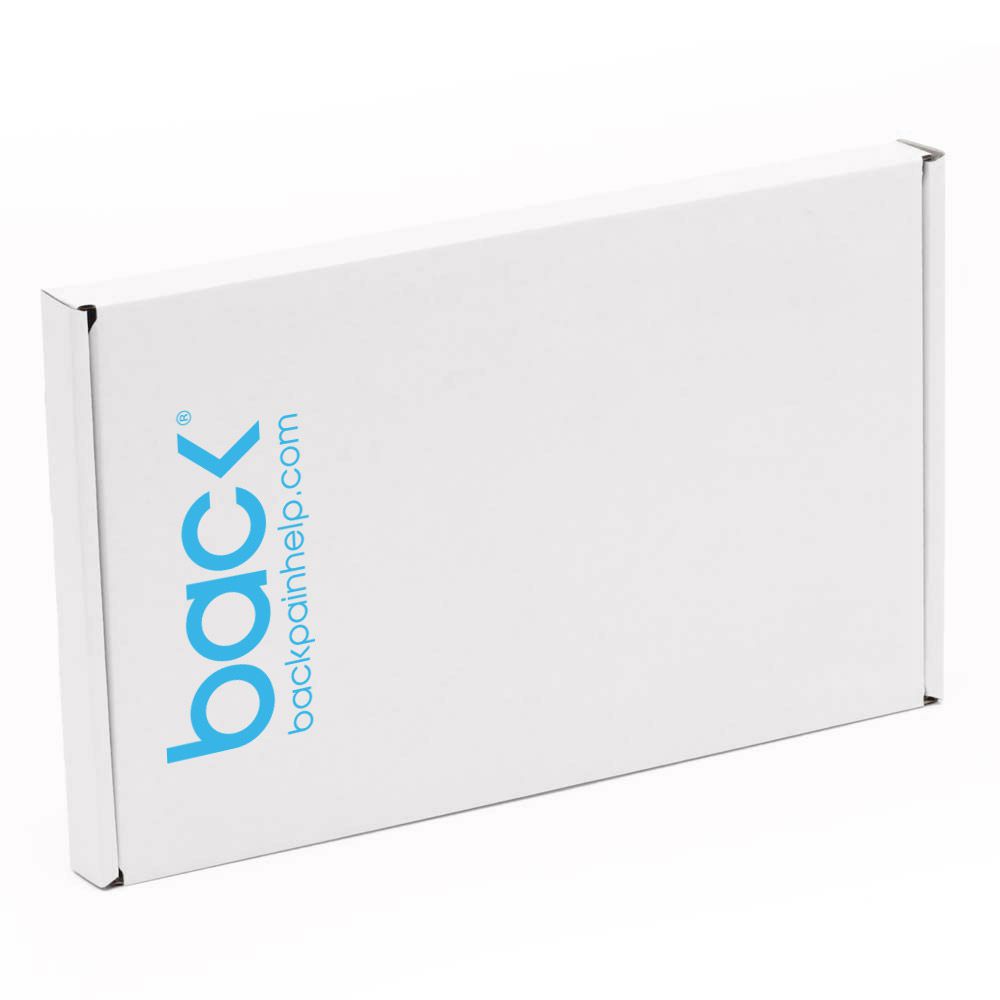 How to Order Custom Letterbox Boxes
Ordering custom letterbox boxes can be quite a daunting task so we're here to guide you through every step of the way. The main thing we focus on is making sure you understand the quality of product you will be finally receiving. We understand you may be investing extra money in your custom postal boxes and you'll want to be investing in a top quality product.
Here's what happens in our custom box ordering process.
Step 1: Get in touch - Send us an email or give us a call to discuss what letterbox boxes you need.

Step 2: Decide on the specification - We work with you to establish which type, printing process, size, strength you need to fit your requirements best.

Step 3: Get a quote - We will then quote a price based on the specifications we arrived at in step 2.

Step 4: Get a sample - After you have agreed the price we will send you a sample so you can check the size and strength of the box.

Step 5: Create the artwork - After you have agreed the sample we will either send you a 2D net drawing for you to create the artwork or we will create the artwork here from your instructions.

Step 6: Get a print proof - We'll send you a print proof when the design is complete for you to sign off.

Step 7: Check the print proof and sign it off - Once you've signed off the print proof we'll be all set to go into manufacture. At this stage we'll ask you for a payment of 50% of the costs (the rest we'll ask for on delivery).

Step 8: Make a deposit payment - As soon as we receive the 50% payment we'll start ordering the material and get it into the production process. At this stage we'll be able to give you a scheduled delivery date.

Step 9: Get photos of the finished product - When production is complete we'll send you some photos of the finished boxes for you to check. At this stage we'll need a payment to cover the rest of the invoice value.

Step 10: Receive delivery - As soon as you have made the final payment we'll get the boxes despatched to you.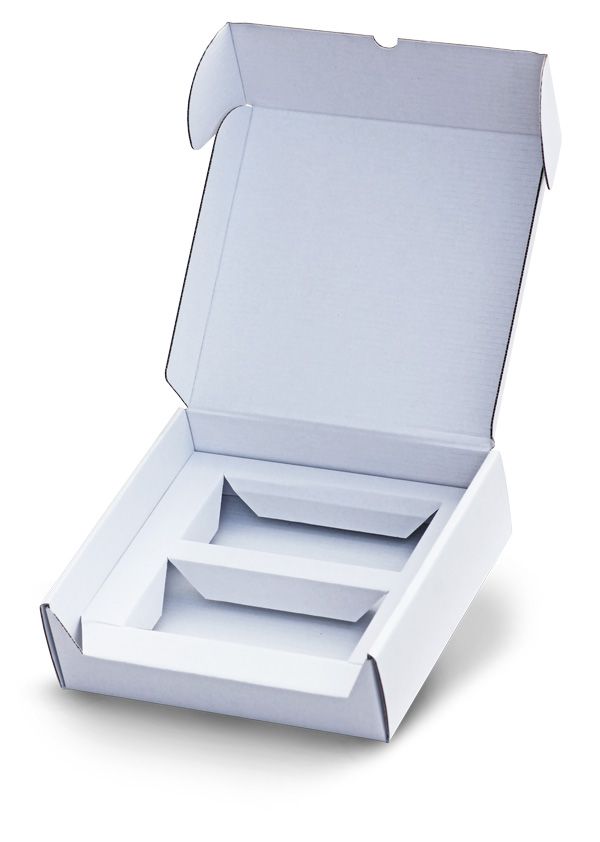 Letterbox Boxes with Custom Fittings
---
Letterbox boxes with custom internal fittings are used for keeping products neat and tidy in a box without the need for messy void filling material. Custom fittings have specially shaped cutouts so your products can slot in easily and are held in place during their journey through the postal system.
Postal boxes with fittings also make packing much faster. The cutouts mean your items can be quickly slotted into place without any extra wrapping or padding material. This takes away from the need to use filling material as the cardboard fitting already keeps the items in place.
Custom cardboard inserts also look much neater and more professional because they are specially made to fit your products. By opting for custom box inserts you can improve your brand image.
We can make custom inserts in corrugated cardboard or solid wall cardboard. We use corrugated cardboard for fittings that need to hold heavier items because it is more rigid and strong. Solid board is used for more intricate fittings and lighter products.
To help you keep your costs low on small run quantities we can create custom fittings for our range of letterbox boxes that we keep in stock. By choosing a stock box size and adding a custom insert we can keep costs a lot lower than producing a special size from scratch.