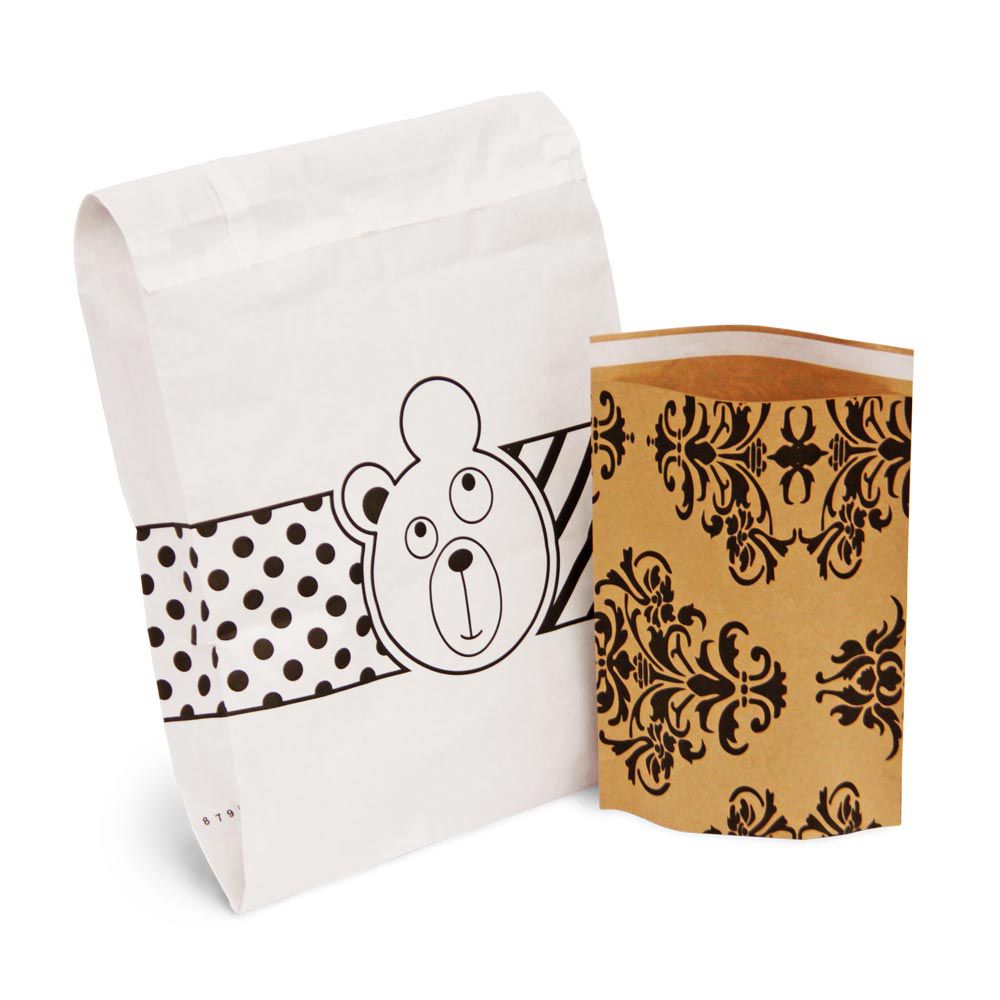 Paper mailing bags are a biodegradable and eco-friendly alternative to plastic mailing bags.  They are manufactured from strong kraft paper with high wet strength complete with a peel & seal closing strip.Mailing bags made from paper are perfect for despatching online orders, show your customers you care for their environment by removing plastic from your packaging and sending in paper mailing bags instead. These non plastic mailing bags are manufactured from a strong kraft paper which has been pressure sealed to resist water. Paper mailing bags can be used in place of plastic mailing bags in almost all applications, they are strong, durable, water resistant, and will survive multiple trips on courier.
Bespoke Printed Paper Mailing Bags
Bespoke printed paper mailing bags can be printed with your brand message and logos creating eye catching and very professional looking package. You can choose from brown or white paper mailing bags and custom print in up to 6 colours giving you plenty of scope for expressing your brand story. We also have a range of small quantity bespoke printed mailing bags which we digitally overprint in quantities of just 100 bags. Because of the low setup costs and fast turnaround, short run printed mailing bags are ideal for start up fashion stores and other smaller ecommerce stores.
Biodegradable Paper Mailing Bags
Our range of biodegradable mailing bags aren't a questionable biodegradable plastic mailing bag, they are eco friendly mailing bags manufactured from a high strength paper that will quickly rot and break down in almost any situation where there is moisture. Perfect for giving your customers the message that you really do care about their world, and they also feel much more premium than plastic mailing bags, so you can add a touch of luxury at the same time.