Tufpac® 420 x 320 x 0-100mm Standard A3 Book Wrap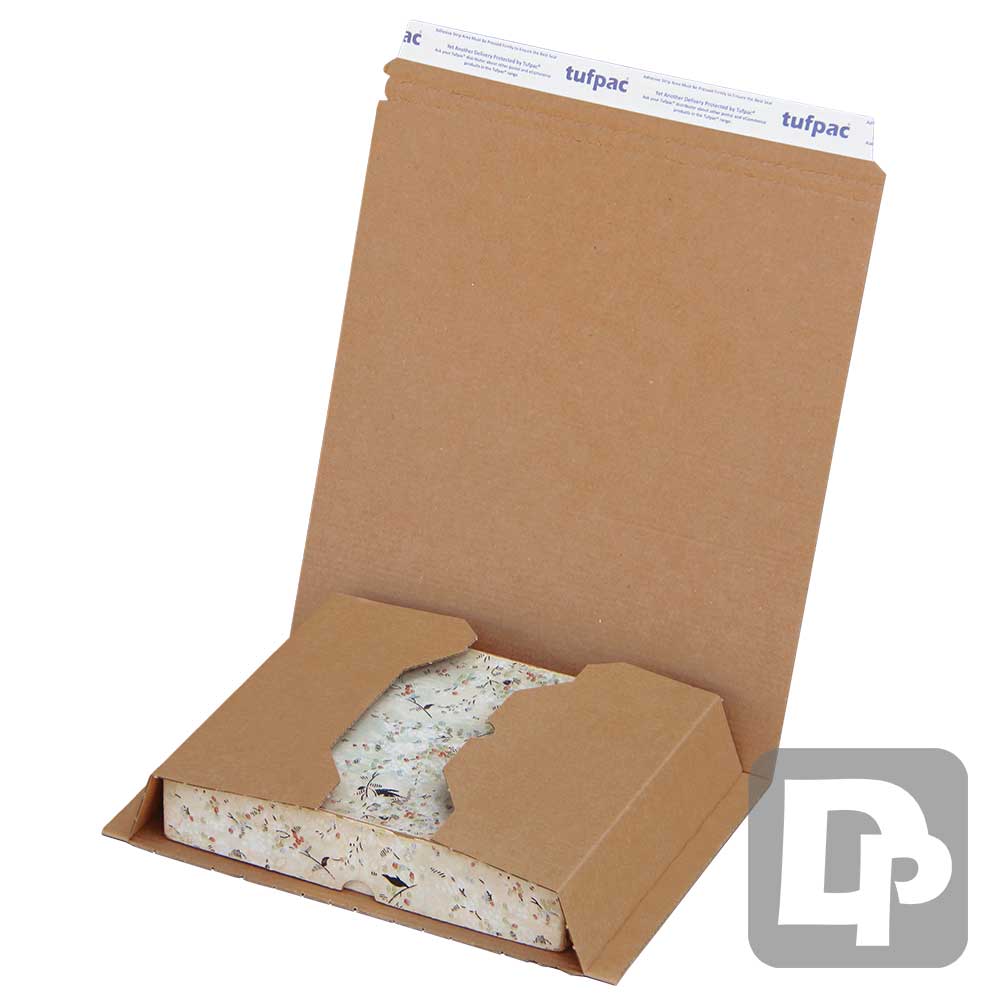 Tufpac® 420 x 320 x 0-100mm Standard A3 Book Wrap
A A3 book wrap for packing and shipping large online orders up to 100mm thick via courier. A strong book wrap mailer for A3 size books and prints. Postal wrap book boxes are height adjustable for packing multiple depths up to 100mm thick.
Product Type

:

Standard Book Wrap Mailer
A3 Book Wrap
Our A3 book wrap product is specially sized to take A3 books, prints, calendars, and other large flat online orders. The large capacity of 100mm gives plenty of scope for packing multiple items, great for online stores packing multi-size orders. The wrap around multi-depth design allows you to wrap your items tightly, ensuring they are packed securely with no need for any void fill materials. These large book mailers also have a quick and easy self seal glue strip to seal the pack closed. This glue strip makes the mailer much quicker to pack with and removes the need for any tape to seal the parcel. Along with the peel & seal strip is a tear open strip designed to make this book packaging frustration free.
A3 Book Wrap Key Features:
 - Sized to fit A3 items.
 - Large 100mm capacity
 - Made in the UK for lower carbon footprint
 - Peel & Seal Strip for fast and efficient closure
 - Frustration free tear opening strip
Bulk Buy Pricing on A3 Book Wraps
A3 size book wraps are available to buy in bulk pallet quantities for those looking for wholesale rates on A3 mailers. We manufacture these here in the UK so are a very competitive source for large quantities.
A3 Book Wrap Specification
Product Code: TPBWA032
Internal Dimensions: 
Length: 420mm
Width: 320mm
Depth: up to 100mm*
*Depth is variable to fit item being packed
Material: Corrugated Cardboard 125T B Fluting approx. 3mm thick
Weight of Wrap: 215g (0.215 kg)
Finish: Brown Recycled Outside, Brown Recycled Inside
Quantity per Pack: 20
Quantity per Pallet: 1500 (128 packs)
Royal Mail Postal Size: PiP Medium Parcel
Easy Open Tear Strip: Yes
Self Seal Strip: Yes
Eco Packaging Score: 4/5
 - Recyclable: Yes
 - Biodegradable: Yes
 - Sustainable Materials: Yes
 - Plastic Free: Yes
 - Carbon Neutral: No