Tenzo Heavy Duty 12mm x 0.9mm x 1000m Polyprop Strapping on Plastic Reel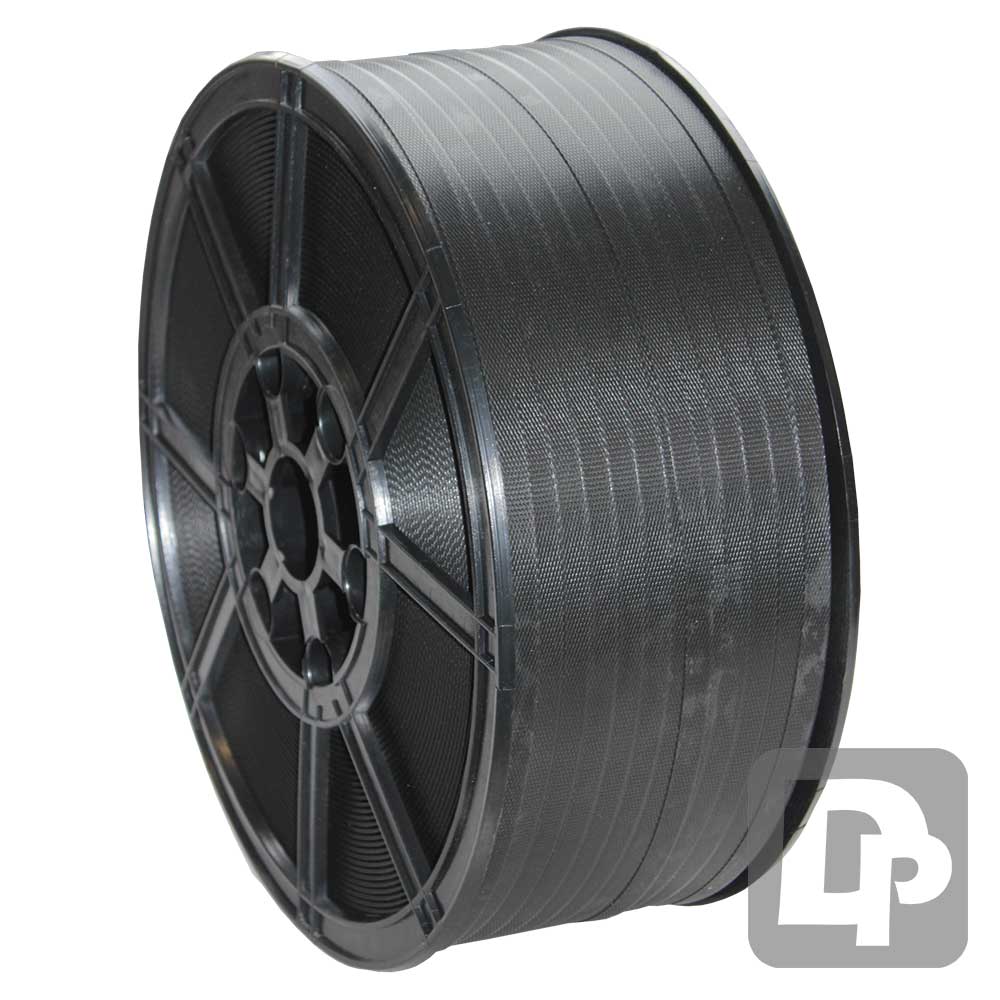 Tenzo Heavy Duty 12mm x 0.9mm x 1000m Polyprop Strapping on Plastic Reel
Super heavy duty polyprop strapping for securing heavy pallets, in our high quality TENSO brand.
Polyprop Pallet Strapping
Polypropylene pallet strapping is a cost effective strapping solution for most general applications. It offers good breaking strains and maintains good strapping tension during transit. This product is a heavy duty strap on a plastic reel suitable for strapping most pallets and parcels.
TENSO branded strapping is manufactured using a low residue material which prevents the build-up of PP residue on the heat sealing elements, a common problem which results in machine down-time and time consuming cleaning. Also available in a range of core sizes and types for a range of machine applications. This polyprop pallet strapping can be used with battery powered pallet strapping tools for high speed tensioning and sealing pallet straps, as well as traditional manual pallet strapping tools.

Polyprop Plastic Reel Strapping Key Features:
- Very high breaking strain of 280kg for securing heavy pallets and loads.
- Good quality low smoking and low residue polyprop material for low maintenance use with heat sealing strapping tools.
- Supplied on a plastic reel for use on most dispensers and machines.
Bulk Buy Pricing on Polyprop Pallet Strapping
Polyprop pallet strapping is available to buy in bulk pallet quantities for those looking for wholesale rates. We import polyprop strapping so are a very competitive source for large quantities.
Polyprop Pallet Strapping Specification
Product Code: PR12310BLK
Strap Dimensions: 12mm x 0.9mm x 1000m
Width: 12mm
Thickness: 0.9mm
Length: 1000m
Material: Polypropylene with 30% - 65% recycled material
Weight of Reel: 9.71 kg
Breaking Strain: 280kg - 310kg
Finish: Black Embossed
Quantity per Box: 2 Reels
Quantity per Pallet: 60 Reels (30 boxes)
Eco Packaging Score: 2/5
 - Recyclable: Yes
 - Biodegradable: No
 - Sustainable Materials: Yes (30% - 65% recycled content)
 - Plastic Free: No
 - Reduced Carbon Footprint: No