300mm x 430mm Compostable Paper Mailing Bag with 80mm Gusset (200/pk)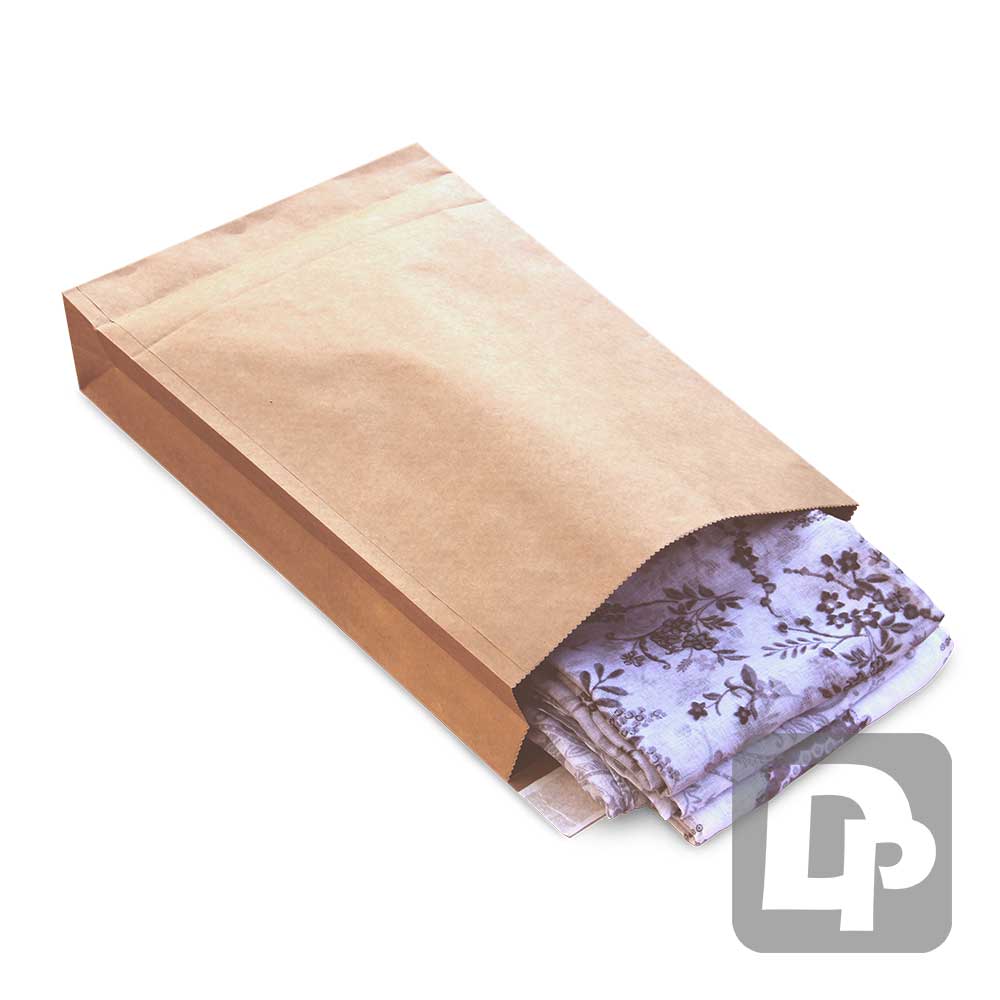 300mm x 430mm Compostable Paper Mailing Bag with 80mm Gusset (200/pk)
A 300mm x 430mm compostable paper mailing bag often used as an ecommerce bag for packing online orders. Made from durable kraft paper that has been pressure sealed to make it water resistant, helping to keep your items clean and dry.
Compostable Paper Mailing Bags
Introducing an eco-conscious revolution in packaging – the 300mm x 430mm Compostable Paper Mailing Bag with 80mm Gusset, offered in a pack of 200. Elevate your commitment to sustainability while ensuring your packages reach their destination safely and securely.
Our Compostable Paper Mailing Bag is more than just a packaging solution; it's a testament to your dedication to a greener future. Crafted with care and designed for efficiency, these bags combine the convenience of modern mailing with the environmentally friendly attributes you seek.
These 300mm x 430mm compostable paper mailing bags are durable and water resistant mailing bags manufactured completely from paper. The useful 300 x 430mm size means these can be used for packing clothing, household items, and many other medium sized products. The paper construction means these paper postal bags are recyclable and compostable, as well as being made from sustainable and recycled paper. These bags truly are an eco conscious alternative to plastic mailing bags.
Although they are paper, they can sustain periods of rainfall without water ingress, keeping your items dry and protected, because the paper is 'pressure sealed' during manufacture. They also have an all round gusset which opens out to up to 80mm, making them easier and faster to pack larger items.
Key Features:
Compostable Wonder: Embrace guilt-free packaging. Our Compostable Paper Mailing Bag is thoughtfully crafted from biodegradable materials that break down naturally over time, minimizing your ecological footprint and leaving a positive impact on the planet.

Generous Dimensions: With ample room measuring 300mm x 430mm and an 80mm gusset, these bags accommodate a variety of items, ensuring your packages are snugly secured without compromising on space.

Robust and Reliable: Rest assured that your contents are protected. Our Compostable Paper Mailing Bag boasts durability that stands up to the rigors of transit, ensuring your packages arrive intact and unharmed.

Gusset Advantage: Experience increased versatility. The 80mm gusset expands to accommodate bulkier items, providing flexibility in packaging and accommodating a wide range of products with ease.

Effortless Closure: Seal your packages with confidence. The secure self-sealing adhesive strip ensures easy closure while keeping your items safely enclosed until they reach their intended recipient.

Eco-Chic Aesthetics: Elevate your brand image with packaging that reflects your values. The natural, rustic appearance of our Compostable Paper Mailing Bag adds a touch of eco-chic elegance to your parcels, leaving a lasting impression on your customers.

Packaging with Purpose: Demonstrate your commitment to sustainability with packaging that aligns with your principles. Our Compostable Paper Mailing Bag allows you to make a positive contribution to the environment while maintaining the functionality you require.

Pack of 200: With a generous pack size of 200 bags, you have a ready supply of eco-friendly packaging at your fingertips, ensuring your shipments are consistently aligned with your green initiatives.
Elevate your packaging practices and leave a mark of responsibility with the 300mm x 430mm Compostable Paper Mailing Bag with 80mm Gusset. Experience a new era of mailing that combines convenience, durability, and environmental consciousness. Make a bold statement about your commitment to sustainability while ensuring your packages reach their destination safely, securely, and with a touch of eco-friendly elegance.
Compostable Paper Mailing Bags Key Features:
Manufactured entirely from compostable paper, and glue.
Mailing bag style for fast packing.
Self seal strip for quick and easy sealing.
A great alternative to polymailers.
Thick paper gives an opaque barrier around your products.
Pressure sealed for hours of water resistance.
Bulk Buy Pricing on Compostable Paper Mailing Bags
Compostable kraft paper mailing bags are available to buy in bulk pallet quantities for those looking for wholesale rates on paper bag mailers. We bulk purchase them and keep large stocks here in the UK so are a very competitive source for large quantities.
Compostable Paper Mailing Bag Specifications
Product Code: PMB1217
Internal Dimensions: 
Opening Width: 300mm
Depth: 430mm
Gusset: 80mm 
Material: Premium 100gsm Kraft Paper
Weight of Bag: 34g (0.034 kg)
Finish: Brown Kraft
Quantity per Pack: 200
Quantity per Pallet: 6000 (30 packs)
Royal Mail Postal Size: PiP Small Parcel
Self Seal Strip: Yes
Eco Packaging Score: 4/5
 - Recyclable: Yes
 - Biodegradable: Yes
 - Sustainable Materials: Yes
 - Plastic Free: Yes
 - Carbon Neutral: No