300mm x 430mm Compostable Paper Mailing Bag with 80mm Gusset (200/pk)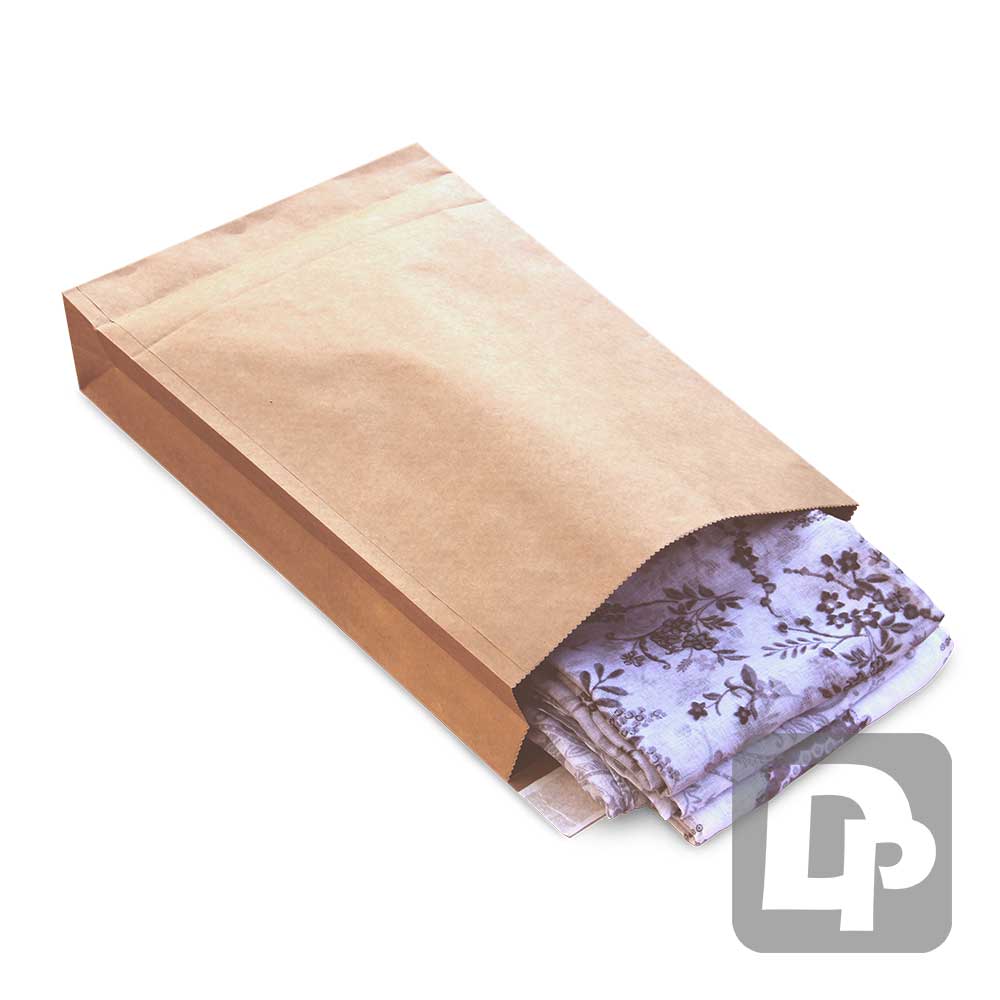 300mm x 430mm Compostable Paper Mailing Bag with 80mm Gusset (200/pk)
A 300mm x 430mm compostable paper mailing bag often used as an ecommerce bag for packing online orders. Made from durable kraft paper that has been pressure sealed to make it water resistant, helping to keep your items clean and dry.
Compostable Paper Mailing Bags
These 300mm x 430mm compostable paper mailing bags are durable and water resistant mailing bags manufactured completely from paper. The useful 300 x 430mm size means these can be used for packing clothing, household items, and many other medium sized products. The paper construction means these paper postal bags are recyclable and compostable, as well as being made from sustainable and recycled paper. These bags truly are an eco conscious alternative to plastic mailing bags.
Although they are paper, they can sustain periods of rainfall without water ingress, keeping your items dry and protected, because the paper is 'pressure sealed' during manufacture. They also have an all round gusset which opens out to up to 80mm, making them easier and faster to pack larger items.
Compostable Paper Mailing Bags Key Features:
 - Manufactured entirely from compostable paper, and glue.
 - Mailing bag style for fast packing.
 - Self seal strip for quick and easy sealing.
 - A great alternative to polymailers.
 - Thick paper gives an opaque barrier around your products.
 - Pressure sealed for hours of water resistance.
Bulk Buy Pricing on Compostable Paper Mailing Bags
Compostable kraft paper mailing bags are available to buy in bulk pallet quantities for those looking for wholesale rates on paper bag mailers. We bulk purchase them and keep large stocks here in the UK so are a very competitive source for large quantities.
Compostable Paper Mailing Bag Specifications
Product Code: PMB1217
Internal Dimensions: 
Opening Width: 300mm
Depth: 430mm
Gusset: 80mm 
Material: Premium 100gsm Kraft Paper
Weight of Bag: 34g (0.034 kg)
Finish: Brown Kraft
Quantity per Pack: 200
Quantity per Pallet: 6000 (30 packs)
Royal Mail Postal Size: PiP Small Parcel
Self Seal Strip: Yes
Eco Packaging Score: 4/5
 - Recyclable: Yes
 - Biodegradable: Yes
 - Sustainable Materials: Yes
 - Plastic Free: Yes
 - Carbon Neutral: No