Eco-Friendly Paper Machine Tape 48mm x 500m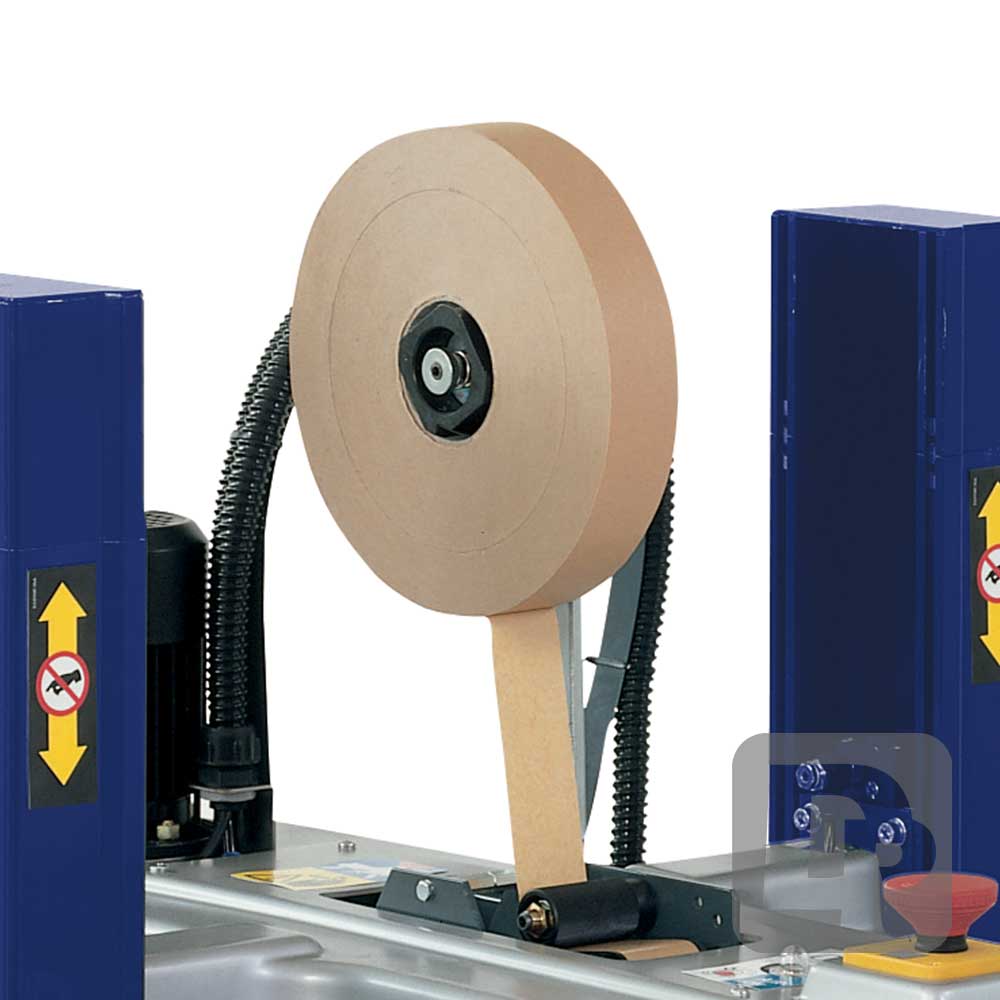 Eco-Friendly Paper Machine Tape 48mm x 500m
A recyclable and eco-friendly self adhesive paper tape for machine use. This is an eco-conscious alternative to plastic tape that can be used in taping machines without any alterations.
Eco Friendly Paper Machine Tape
Introducing our Paper Machine Tape, the reliable and eco-friendly solution for all your packaging needs. This high-quality tape is designed to enhance efficiency and sustainability in your packaging processes. With a width of 48mm and a generous length of 500 meters, this roll of paper machine tape provides ample supply for various packaging tasks.
Product Features:
Eco-Friendly Material: Our Paper Machine Tape is crafted from renewable and recyclable materials, making it an environmentally responsible choice for businesses committed to sustainable practices. Reduce your carbon footprint without compromising on performance.

Reliable Adhesion: The tape's advanced adhesive formula ensures a strong and secure bond to a variety of surfaces, including cardboard, paper, and other packaging materials. Rest assured that your packages will remain securely sealed during transit.

Easy Dispensing: The roll is designed for effortless dispensing, working seamlessly with standard tape dispensers and automated packaging machines. This efficient application streamlines your packaging process, saving valuable time and resources.

Tear and Split Resistance: Our Paper Machine Tape is engineered for durability, offering excellent tear and split resistance. This reliable tape withstands the rigors of handling and transportation, providing dependable protection to your packages.

Versatile Application: Suitable for various industries, our Paper Machine Tape is perfect for sealing boxes, cartons, and parcels, both for small-scale operations and high-volume packaging needs.

Professional Presentation: The brown paper tape imparts a classic and natural appearance to your packages, giving them a professional and eco-friendly look. It complements various packaging designs and enhances your brand's commitment to sustainability.
Applications:
E-commerce and Retail: Ideal for online retailers and brick-and-mortar stores, our Paper Machine Tape ensures secure and presentable packaging for shipping and displaying products.

Shipping and Logistics: Perfect for distribution centers and logistics operations, the tape provides reliable sealing for palletized shipments and boxes.

Industrial and Manufacturing: Our Paper Machine Tape is a go-to choice for manufacturers looking to optimize their packaging efficiency while reducing their environmental impact.
Choose our Paper Machine Tape to elevate your packaging process with eco-consciousness and efficiency. Embrace sustainability without compromising on performance, and make a positive impact on your packaging operations and the environment.
An eco friendly paper machine tape manufactured from a strong creped paper and wound onto large rolls to be used on a taping machine. Paper tape is the ecological alternative to plastic machine tapes and can be quickly and easily swapped without any changes to the taping machine. Paper machine tape is self adhesive and acts just like usual machine tape so swapping to an eco friendly tape for your taping machines has never been easier.
Eco Friendly Paper Machine Tape Key Features:
- A strong crepe paper tape in a 500m machine roll.
- Can be used on most taping machines.
- Recyclable and eco-friendly alternative to plastic tape.
- Ideal for taping cardboard boxes.
Bulk Buy Pricing on Paper Machine Tape
Paper machine tape rolls are available to buy in bulk pallet quantities for those looking for wholesale rates. We import paper machine tape so we are a very competitive source for large quantities.
Paper Machine Tape Specifications
Product Code: ECO50500
Dimensions: 
Width: 48mm (or 50mm)
Length: 500m
Material: Semi Creped Paper Backing with Hot Melt Adhesive
Weight of Wrap: 173g (0.173 kg)
Finish: Brown Kraft
Quantity per Box: 6 rolls
Quantity per Pallet: 504 (84 boxes)
Eco Packaging Score: 3/5
 - Recyclable: Yes
 - Biodegradable: No
 - Sustainable Materials: Yes
 - Plastic Free: No
 - Carbon Neutral: No