eComBag® Padded 180mm x 265mm C5 Paper Padded Mailing Bag (100/bx)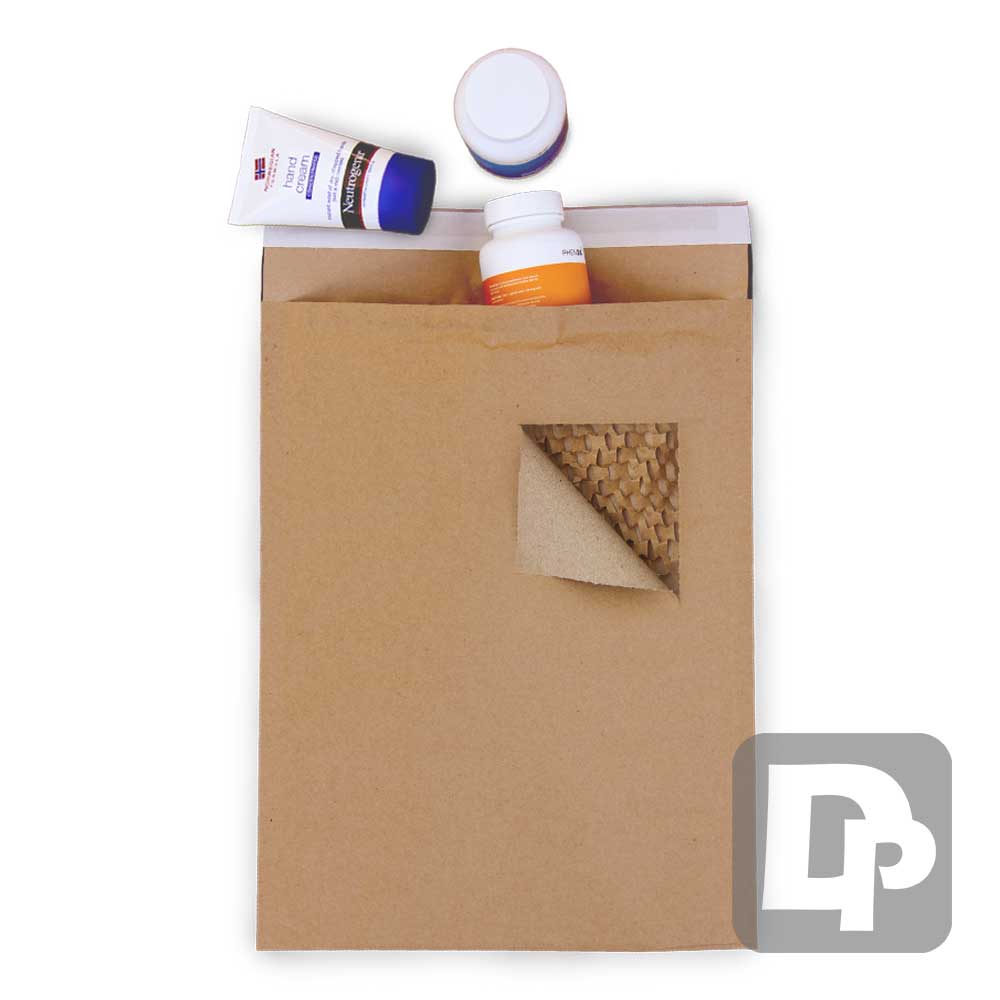 eComBag® Padded 180mm x 265mm C5 Paper Padded Mailing Bag (100/bx)
A light padded bag manufactured with a paper padding in A5 size to pack items up to 180 x 265 mm. These small paper mailing bags are a compostable alternative to D/1 bubble mailers with a honeycomb paper lining, a truly plastic free mailing bag.
C5 Paper Padded Mailer
A paper padded mailer with a compostable paper honeycomb core for an eco-conscious postal mailer. These mailing bags replace plastic bubble wrap with a paper padding making them a great alternative to Jiffy bags and other bubble mailers. The paper padding is made from an expanded paper which is a new alternative to bubble wrap. The generous C5 size of this mailing bag means you can pack a wide range of items around C5 size. Even thick and cuboid items can be packed making them a great packaging choice. Use these mailers for packing toys, DVDs, documents, samples, cosmetics, small household items, and many others.
C5 Paper Padded Mailer Key Features:
- A great alternative to plastic bubble lined mailers.
- Show your customers you care with a biodegradable and recyclable mailing bag.
- Honeycomb paper padding core.
- Over 75% recycled material.
- Personalisable with your brand message and logo.
Bulk Buy Pricing on C5 Paper Padded Mailers
C5 paper padded mailers are available to buy in bulk pallet quantities for those looking for wholesale rates. We stock large quantities here in the UK so we are a very competitive source for pallet quantities.
C5 Paper Padded Mailer Product Specification
Product Code: ECBP0710
Internal Dimensions: 180 x 265mm (7" x 10")
Opening Width: 180mm
Length: 265mm
Material: Paper lining with expanded paper core
Weight of Bag: 20g (0.02 kg)
Finish: Brown Kraft
Quantity per Box: 100
Quantity per Pallet: 6000 (60 boxes)
Royal Mail Postal Size: Large Letter
Paper Format Size: C5 (16.2 cm x 22.9 cm)
Self Seal Strip: Yes
Eco Packaging Score: 4/5
 - Recyclable: Yes
 - Biodegradable: Yes
 - Sustainable Materials: Yes
 - Plastic Free: Yes
 - Carbon Neutral: No