Bubble Bag 280mm x 360mm + Lip, BB5 (Box of 150)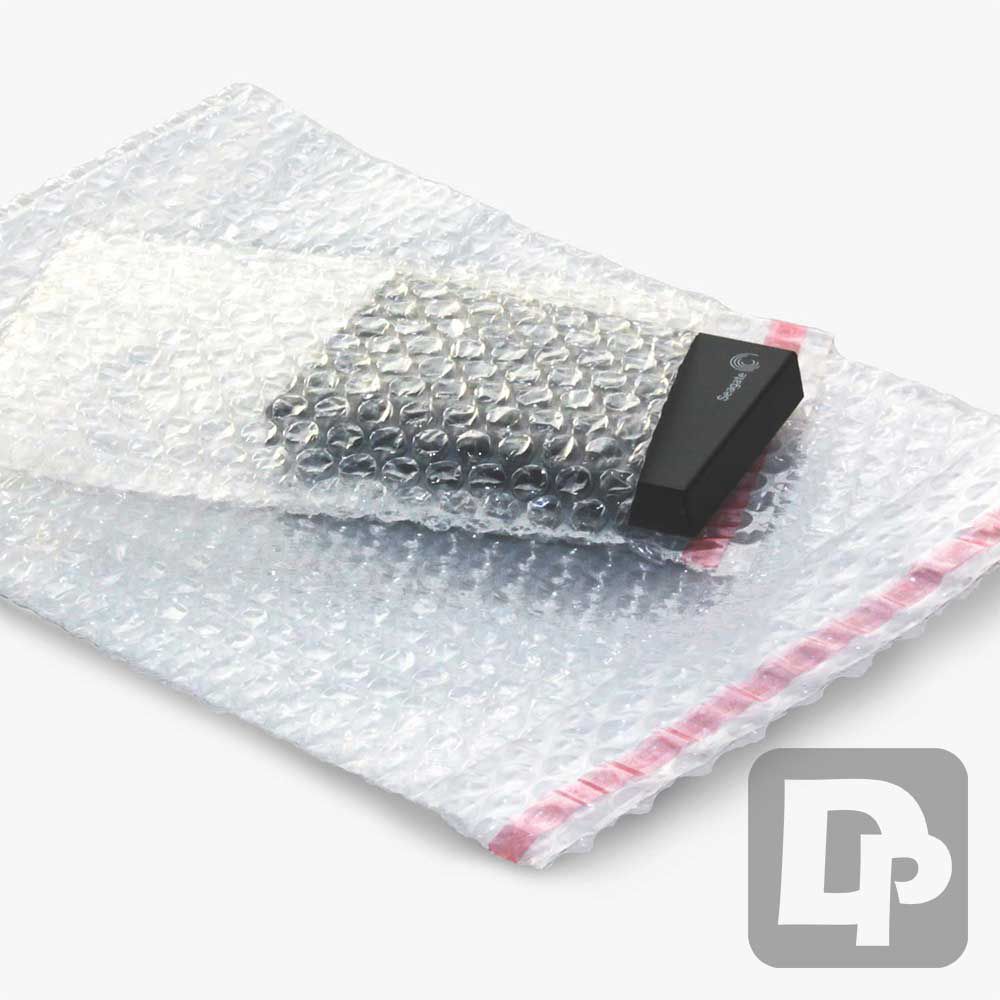 Bubble Bag 280mm x 360mm + Lip, BB5 (Box of 150)
Bubble packaging bags in a 11" x 14" size for packing items up to 280 x 360mm. Packaging bags made from bubble are a low cost alternative to bubble mailers and much faster than wrapping with bubble wrap.
280 x 360mm Bubble Packaging Bag
Meet the Bubble Packaging Bag 280mm x 360mm Self Seal (BB5), your ultimate packaging ally designed to redefine the way you ship and protect your items. With a perfect blend of security, convenience, and versatility, these Bubble Bags ensure that your valuables reach their destination in impeccable condition, all while exuding a professional and polished look.
Key Features:
Optimal Dimensions: Measuring 280mm x 360mm, these Bubble Bags provide a snug fit for a wide array of items. From electronics to fragile keepsakes, you can trust that your contents will be accommodated with care.

Bubble Cushioning Excellence: Embrace worry-free shipping as the Bubble Bag BB5 comes equipped with a reliable layer of bubble cushioning. This cushioning technology acts as a fortress against unexpected jolts and shocks during transit, keeping your items safe and sound.

Effortless Self-Sealing: Bid farewell to the hassle of tapes and excess materials. Our Bubble Bags feature a user-friendly self-sealing adhesive strip that streamlines your packaging process. Just peel, press, and seal – it's that simple!

Resilience Meets Sustainability: Engineered from premium materials, these Bubble Bags are built to withstand the rigors of shipping while upholding eco-friendliness. Their recyclable nature underscores our commitment to preserving the environment.

Bulk Pack Advantage: Every box houses 150 Bubble Bags, ensuring you're well-equipped to handle all your packaging needs. Perfect for businesses, e-commerce ventures, offices, and personal use, these bags are a versatile addition to your toolkit.

Aesthetic Appeal: Elevate the presentation of your packages with the transparent and sleek appearance of our Bubble Bags. The bubble cushioning adds an extra touch of care, while the clarity showcases your items in all their glory.
Whether you're a dedicated entrepreneur striving for customer satisfaction or an individual spreading joy through thoughtful gifts, the Bubble Bag 280mm x 360mm Self Seal (BB5) is the epitome of packaging brilliance. Secure your box of 150 today and unlock the ultimate fusion of protection, convenience, and style for every item you dispatch.