Colompac® Book Wraps CP020 - Your Comprehensive Product Guide
Your comprehensive product guide on CP020 Colompac book wraps where we explore what makes these book wraps so useful, what they can be used for, and how eco friendly they are. These book mailer wraps are a wrap around type of packaging that can be used for multi size items and online orders. They are available in a range of sizes from A5 to A3 and will pack most products up to 80mm thick.
What are Colompac® CP020 Book Wraps?
Colompac CP020 book wraps are a book wrap design that wraps around the items inside similar to amazon style wrap around packaging. They have internal flaps which hold the items in place then the outer cardboard panel wraps around to provide the sturdy outer shell. Because the wrap around panel has horizontal fluting it is very easy to alter the depth of the pack to match the size of the items inside. This tightly wrapping design holds the packed items snugly and removes the need to use void fill materials to fill voids in the box.
Colompac CP020 book wraps also have a reinforced strip of folded over cardboard up each side of the cardboard wrap to give extra corner protection from impact. These reinforced edges also make the pack more crush resistant and rigid, so better for heavier books than standard book wrap packaging.
What can Colompac® CP020 Book Wraps be used for?
Colompac CP020 book wraps are primarily used for packaging books, comics, DVDs, and other media. However there are many online stores successfully using them for packing many other small online orders. Colompac book wraps can be used for packing clothing, gifts, tableware, games, framed prints, and many other flatish items that are sold by online stores. They are good for multi item orders too as the size adjustable design allows you to adjust to fit any sized items.
Using Colompac® CP020 Book Wraps for Clothing Packaging
Colompac CP020 book wraps are very useful for packing clothing orders for online fashion and apparel stores. Because they wrap around the items inside tightly they keep clothing neat and tidily folded and prevents them crumpling during transit. The multi size adjustable benefits of the cardboard wraps are also perfect for packing clothing. With so many different sizes and configurations, clothing can be difficult to pack into a box, often with a gap that needs filling, but with book wrap packaging the clothing can be wrapped tightly around and the order kept neat and tidy.
Using Colompac® CP020 Packaging for Packing Samples
Book wraps like the Colompac CP020 design are great for sending samples such as carpet, tiles, flooring, and other flat samples. Because of the multi size adjustable depth you can send multiple samples depending on which samples the customer has ordered. CP020 book wraps also look great too so give professional presentation to the samples inside. Colompac CP020 book wraps will take items up to 1kg easily and will transport them safely and securely to your customer.
The Colompac® CP020 Book Wrap Range
The below is the full list of sizes in the colompac CP020 range. It is very comprehensive and covers a wide range of sizes from a small CD size up to a B3 poster size. See below for the guide to the full range.
| | | | | | | |
| --- | --- | --- | --- | --- | --- | --- |
| ColomPac Code | Internal Size | External Size | Pack Qty | Pallet Qty | Weight of Wrap | Royal Mail Postal Size |
| CP020.01 | 147 x 126 x 55mm | 198 x 135 x 63mm | 20 Wraps | 6720 (336 Packs) | 50g (0.050 kg) | Large Letter |
| CP020.02 | 217 x 155 x 60mm | 271 x 165 x 75mm | 20 Wraps | 2880 (144 packs) | 80g (0.080 kg) | Large Letter |
| CP020.04 | 251 x 165 x 60mm | 299 x 175 x 80mm | 20 Wraps | 2880 (144 packs) | 92g (0.092 kg) | Large Letter |
| CP020.06 | 270 x 190 x 80mm | 328 x 200 x 100mm | 20 Wraps | 2080 (104 packs) | 116g (0.116 kg) | Large Letter |
| CP020.08 | 302 x 215 x 80mm | 353 x 225 x 100mm | 20 Wraps | 1680 (84 packs) | 139g (0.139 kg) | Large Letter |
| CP020.12 | 325 x 250 x 80mm | 380 x 265 x 100mm | 20 Wraps | 1560 (78 packs) | 168g (0.168 kg) | Small Parcel |
| CP020.14 | 330 x 270 x 80mm | 388 x 280 x 100mm | 20 Wraps | 1560 (78 packs) | 188g (0.188 kg) | Small Parcel |
| CP020.17 | 380 x 290 x 80mm | 430 x 300 x 100mm | 20 Wraps | 1320 (66 packs) | 211g (0.211 kg) | Small Parcel |
| CP020.18 | 455 x 320 x 70mm | 510 x 330 x 85mm | 20 Wraps | 880 (44 packs) | 255g (0.255 kg) | Medium Parcel |
Are Colompac® CP020 Book Wraps Eco Friendly?

Colompac CP020 book wraps are considered very eco friendly as recyclable, biodegradable, and made using recycled materials. The corrugated cardboard that they are made from is one of the most eco friendly packaging materials as it uses recycled materials during manufacture to replace virgin kraft fibres. By using recycled paper fibre less forests have to be cut down to produce the virgin fibre that would otherwise be used. Cardboard is also easily recyclable in the UK and there is strong demand for the recycled pulp fibres to make back into paper and cardboard again. The cardboard that colompac book wraps are made from is also biodegradable and will break down quickly in almost any environment. The biodegrading happens very quickly with the papers starting to rot down within a matter of weeks.
The ink that CP020 book wraps are printed with is also water based ink and is environmentally friendly. It doesn't contain any harmful substances that cause an impact on wildlife when discarded in landfill.
Alternatives to Colompac® CP020 Book Wraps
There are some alternatives to colompac CP020 book wraps depending on what you are looking for. The Colompac CP020 range is a very high quality book wrap and you will find it difficult to match in terms of quality. However, take a look at the below options, order some samples, and we'll let you decide how the alternatives compare.
These book wraps are a premium quality product with reinforced side strips, they are made from a strong kraft corrugated cardboard in a SMART fluting that gives them a more rigid construction while saving space on storage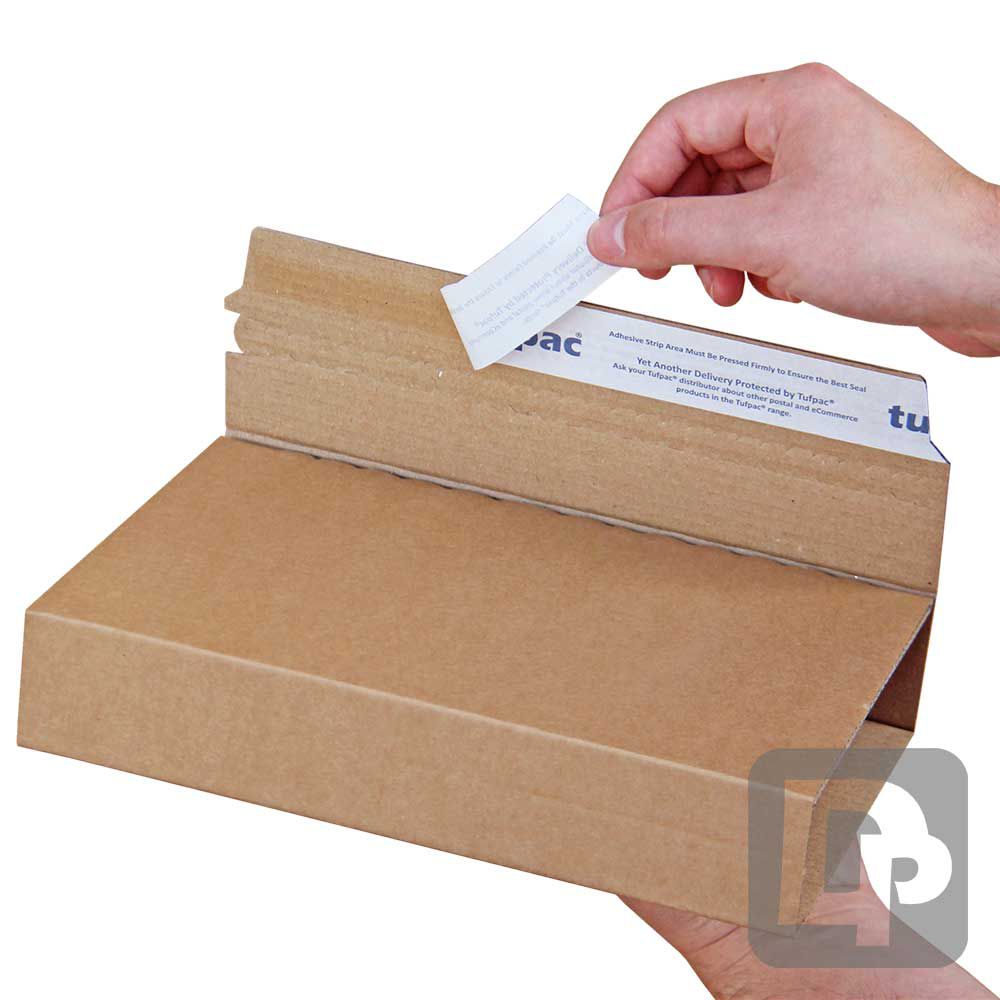 The standard range of book wraps are a more cost effective option and don't pretend to match the quality of the colompac book wraps. However, worth a look if price is more important than quality.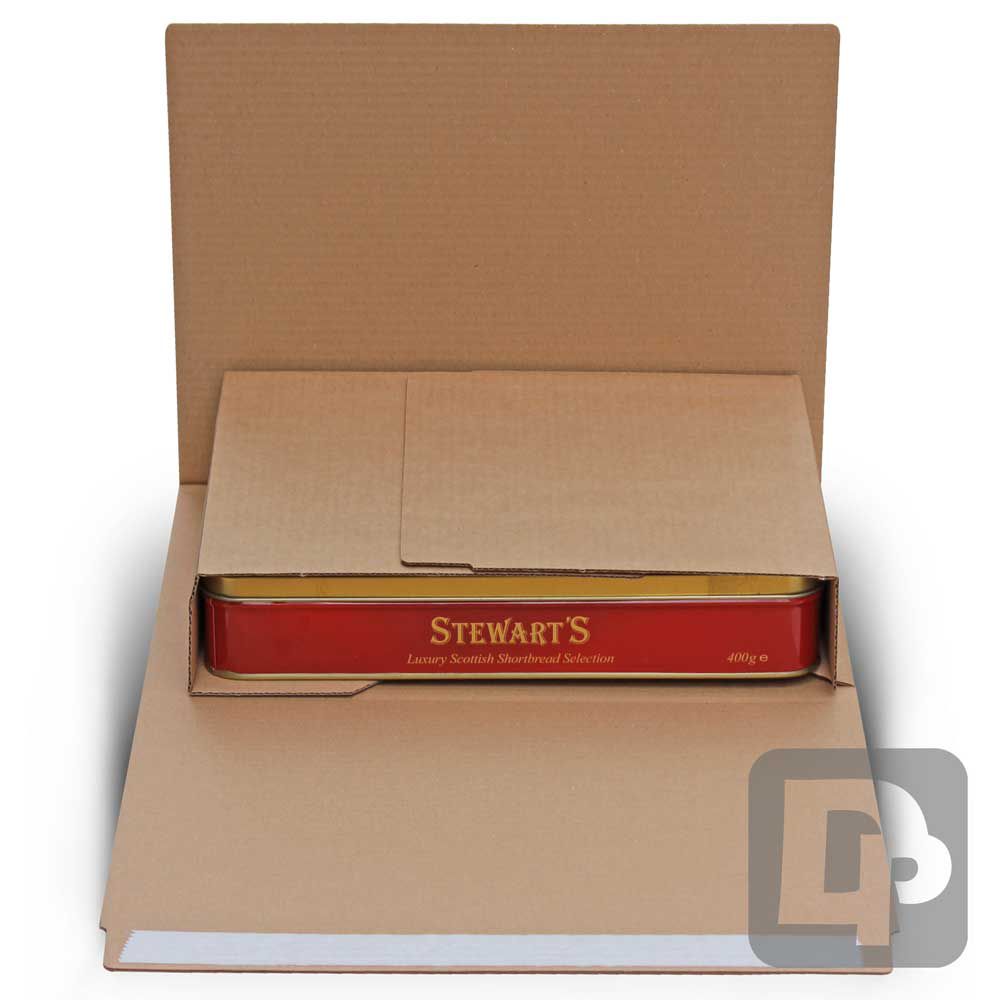 Twist wrap book wraps are a different design altogether. They utilise the twisting design to give a maltese cross style of wrap. By twisting the wrap both the inside flaps and the outside flaps can be joined to give a more secure book wrap.