Tufpac® Premium Book Wraps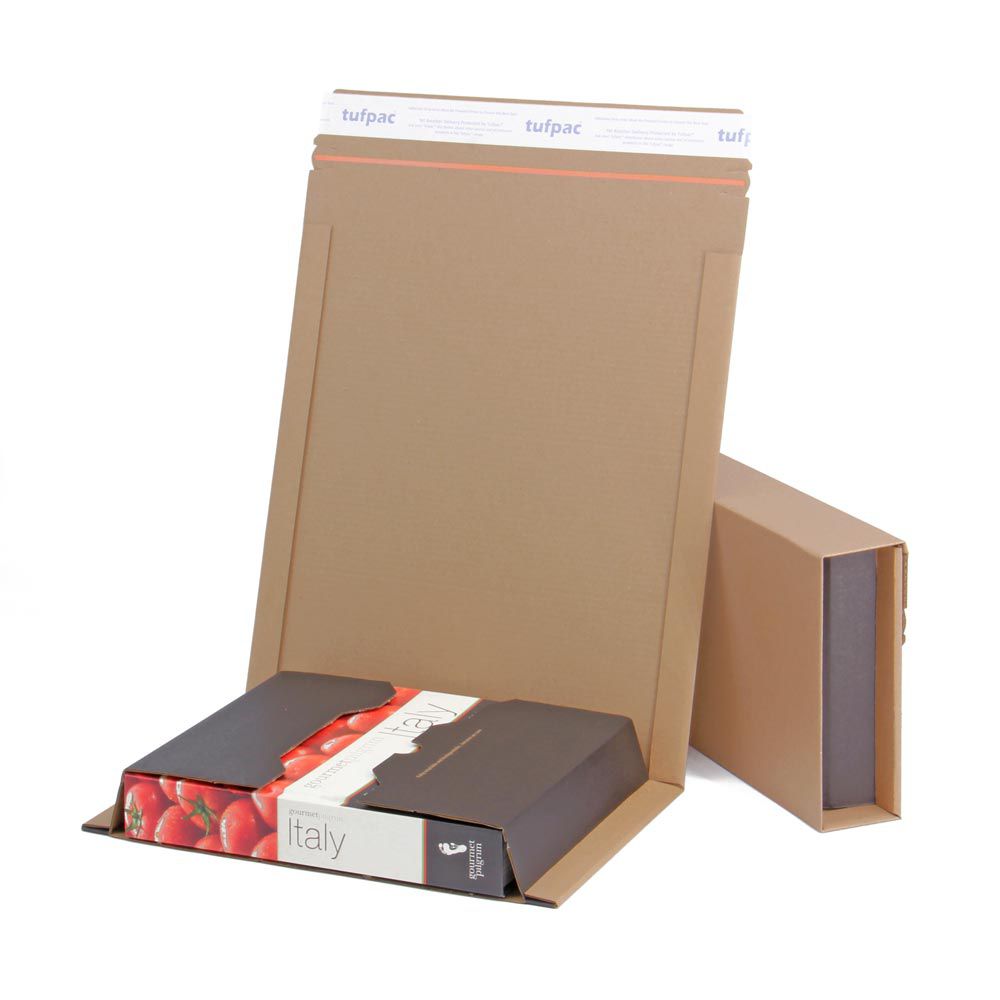 A high quality premium book wrap brand manufactured here in the UK. The Tufpac® premium book wrap range is one of the highest quality book wrap products on the market, combining high quality corrugated cardboard with a robust design to make a book wrap product that can be used for a wide range of packaging scenarios.  Particularly popular with online stores for sending online orders because of its size adjustable design and smart look, it is also very eco-friendly being fully recyclable and biodegradable, and manufactured here in the UK for a lower carbon footprint.  Added to this, the Premium Tufpac® range is manufactured from high grade 150K kraft corrugated cardboard giving a premium water resistant finish that looks classy and smart.  The use of our SMART fluting also gives a stronger more rigid book wrap allowing these wraps to carry higher weight products safely and securely.


Two-tone Print Design - The attractive black internal flaps give a signature black/brown two-tone look when made up giving a much more premium looking finished parcel.
Printed Messages - Printed messages to add value to the sender letting them know the eco friendly benefits of the packaging and sending this message on to their customers.
Reinforcing Side Strips - Double folded edges make our Tufpac® Book Wraps far stronger than traditional styles. As well as adding rigidity they also add security by reducing the risk of the internal flaps bulging out.
Tear Tape Opening Strip - Convenient, easy to use tear tape opening strip.  Much stronger than a perforated tear yet still easily tearable for your customer.
Strong Cardboard - High performance outer kraft paper coupled with our SMART fluting profile gives a much stronger and more rigid book wrap than standard flute profiles and papers.
Liquid Peel & Seal - Our Tufpac® Book Wraps have a Liquid applied glue strip which is much stronger than a normal double sided tape strip.
Lateral Fluting - Fluting that runs across the wrap is much easier to fold accurately and results in a tighter wrapped and more secure package.