Woven Polyprop Sack 450mm x 600mm (Pack of 100)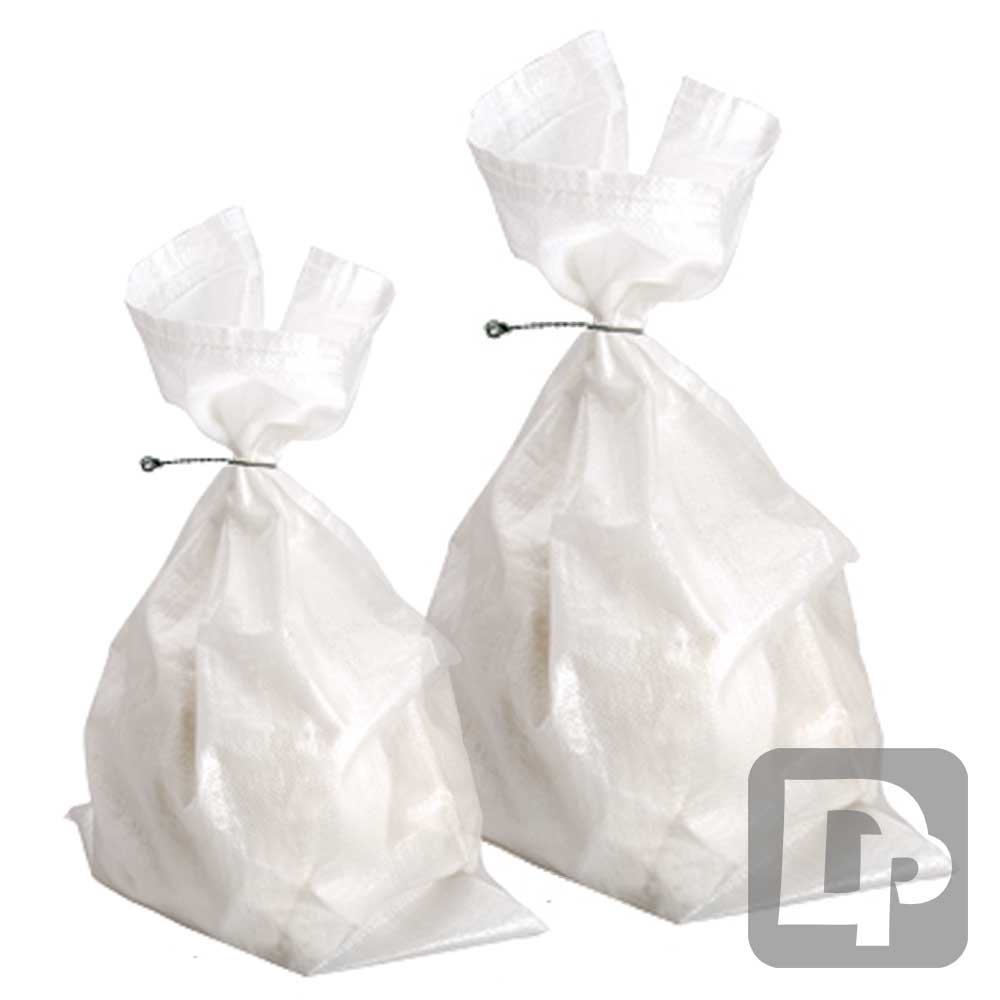 Woven Polyprop Sack 450mm x 600mm (Pack of 100)
Introducing Our Woven Polyprop Sack 450mm x 600mm: Strength Meets Versatility
Discover the ultimate packaging solution with our Woven Polyprop Sack, carefully designed to offer exceptional durability and adaptability for a wide range of applications. Crafted with precision and engineered to perform, this sack is your go-to choice for secure and reliable packaging.
Product Details:
Dimensions: 450mm x 600mm
Material: Woven Polypropylene
Key Features:
Unparalleled Strength:
Built to handle the demands of various industries, our Woven Polyprop Sack boasts unparalleled strength. The woven polypropylene material offers exceptional resistance to tearing and puncturing, ensuring your valuable contents remain intact and protected throughout handling and transportation.
Versatile Usage:
Whether you're packaging agricultural produce, construction materials, or industrial goods, this sack is designed to adapt to your unique needs. Its flexibility makes it a versatile choice for an array of applications, providing a reliable solution for your packaging requirements.
Secure Closure:
The Woven Polyprop Sack features a secure closure mechanism that keeps your items safe and contained. Whether you tie it, fold it, or use a sealing method of your choice, you can trust that your contents will remain securely sealed until they reach their destination.
Weather-Resistant:
Engineered to withstand the elements, this sack offers excellent weather resistance. From rain to sunlight, your items are shielded from the effects of external conditions, making it a suitable choice for outdoor storage and transportation.
Lightweight and Compact:
Despite its remarkable strength, our Woven Polyprop Sack remains lightweight and easy to handle. Its compact design ensures efficient storage, while the lightweight nature simplifies the process of loading and unloading, reducing strain on both users and contents.
Eco-Friendly Choice:
Committed to sustainability, our sack is crafted from recyclable woven polypropylene. By choosing this packaging solution, you're making an eco-friendly choice that contributes to reducing plastic waste and promoting responsible packaging practices.
Applications:
Agriculture: Safely transport crops, seeds, and produce.
Construction: Package and transport building materials.
Industrial: Securely contain various industrial goods.
Retail: Create attractive displays for products.
Elevate Your Packaging Experience:
When it comes to durability, versatility, and reliability, our Woven Polyprop Sack stands out as a premium choice. From protecting your goods to streamlining your packaging process, this sack is a valuable addition to your packaging arsenal. Choose quality, choose resilience – choose our Woven Polyprop Sack for your packaging needs.