570 x 420 x 50mm Corrugated Board Envelope (Box of 50)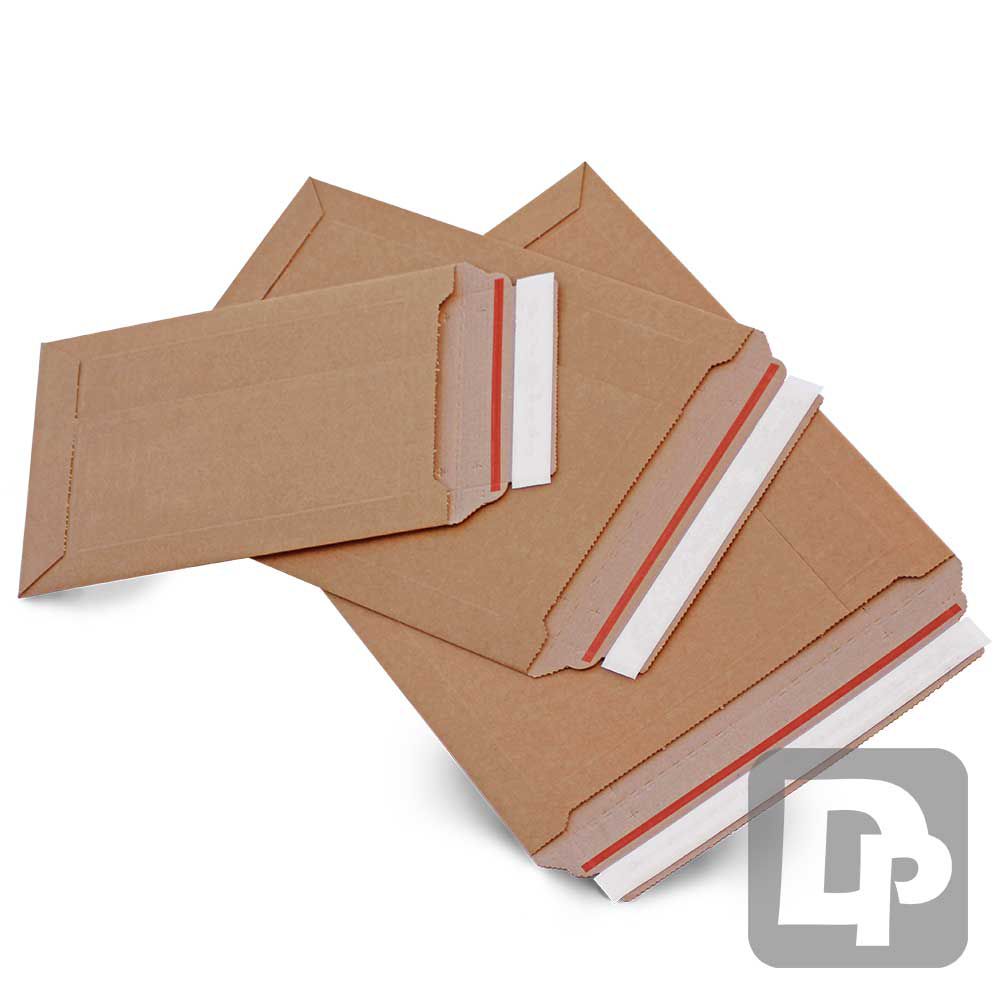 570 x 420 x 50mm Corrugated Board Envelope (Box of 50)
Strong stiff envelopes in a wallet style and made from corrugated E-flute cardboard. Fluted cardboard envelopes are stiffer than other board envelopes making them ideal for keeping items crease free.
Product Type

:

Corrugated Envelope
570mm x 420mm Fluted Cardboard Envelopes
Size: 570mm x 420mm | Quantity: Pack of 50 *Please Note: As the depth of the envelopes increases, the length and width reduce. Request samples if in doubt*
Elevate your mailing game with our 570mm x 420mm Fluted Cardboard Envelopes – an embodiment of durability and versatility. Designed to redefine your packaging experience, these envelopes seamlessly combine ample space with rugged construction.
Key Features:
Generous Dimensions: With a size of 570mm x 420mm, these envelopes offer an expansive interior that accommodates a variety of contents. From artwork and posters to documents and textiles, you'll have ample room to package your items with care.

Fluted Cardboard Strength: Crafted from premium fluted cardboard, these envelopes boast an exceptional level of strength. The unique fluted design enhances rigidity, providing a robust shield against potential impacts during transit.

Protection at its Core: Your valuable contents are shielded against the elements and handling challenges. Rest easy knowing that these envelopes are designed to maintain the integrity of your items, ensuring they arrive at their destination in pristine condition.

Pack of 25: This offering includes a pack of 25 envelopes, ensuring you have a substantial supply for various projects and shipments. Whether you're a business professional, a creative artist, or an individual with unique mailing requirements, this quantity ensures you're well-prepared.
Why Choose Our Fluted Cardboard Envelopes:
Uncompromising Sturdiness: The fluted cardboard construction guarantees reliable protection, making these envelopes the ideal choice for safeguarding a diverse range of items during transit or storage.

Space and Versatility: The spacious dimensions offer flexibility, catering to a multitude of contents. From important documents to promotional materials, these envelopes adapt seamlessly to your needs.

Effortless Convenience: The self-sealing adhesive strip simplifies your packaging process. Just peel and seal for instant protection. This user-friendly feature enhances efficiency without compromising security.
Elevate your packaging standards with the 570mm x 420mm Fluted Cardboard Envelopes – where durability meets practicality. Enhance your mailing experience by entrusting your valuable contents to an envelope that exemplifies both strength and versatility. Order now and embrace a new level of packaging confidence, ensuring that your items remain intact and safeguarded throughout their journey. Your contents deserve the best, and our fluted cardboard envelopes deliver precisely that.