340 x 500 x 50mm Corrugated Board Envelope (Box of 100)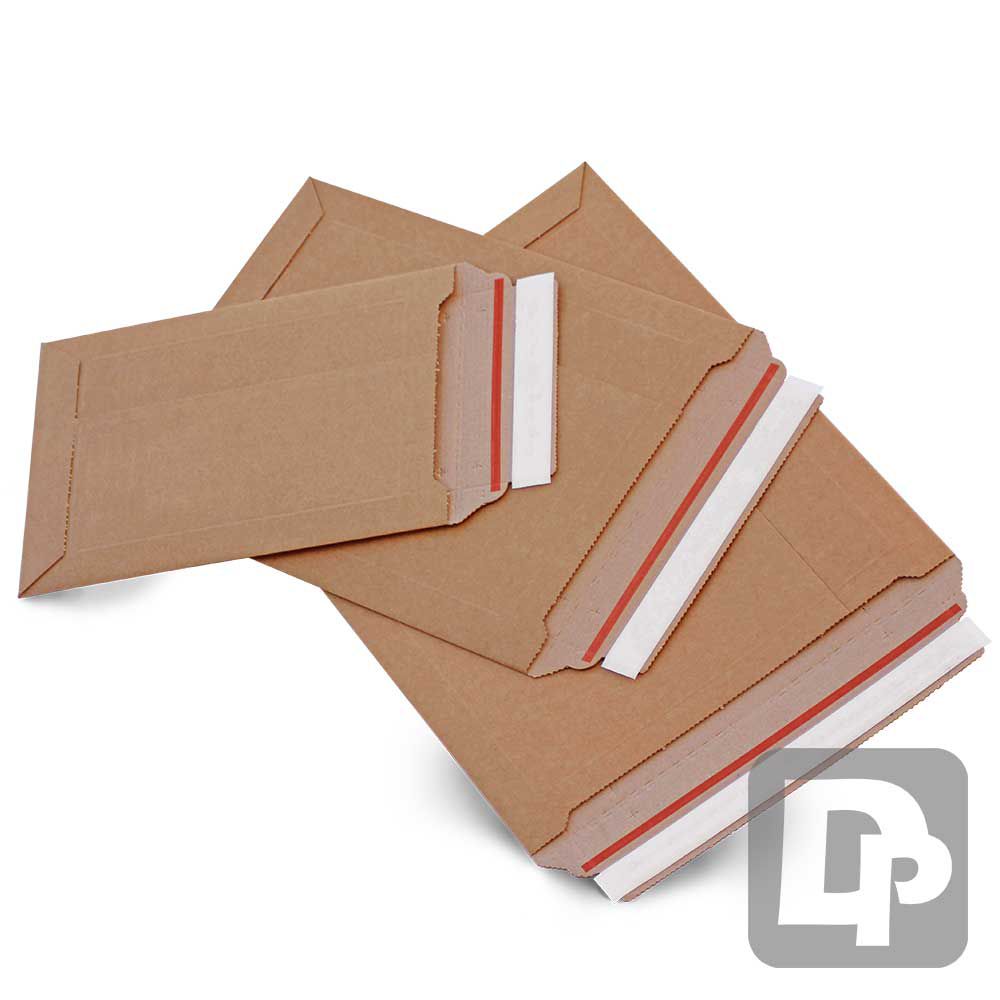 340 x 500 x 50mm Corrugated Board Envelope (Box of 100)
A good quality rigid envelope that will take A3 size items up to 50mm thick. A strong courier envelope that is made from recyclable cardboard that contains over 50% recycled fibre, making it a great eco-conscious choice for those wanting an eco friendly mailer.
Product Type

:

Corrugated Envelope
340mm x 500mm Strong Courier Envelopes
Size: 340mm x 500mm | Quantity: Pack of 100  *Please Note: As the depth of the envelopes increases, the length and width reduce. Request samples if in doubt*
Unleash the power of unparalleled protection with our 340mm x 500mm Strong Courier Envelopes – a definitive solution for safeguarding your parcels during transit. Engineered for durability and resilience, these envelopes redefine the standards of secure delivery.
Key Features:
Optimal Size: With dimensions of 340mm x 500mm, these courier envelopes offer a versatile canvas to accommodate a variety of contents. From documents and catalogs to clothing and lightweight merchandise, rest assured that your items will fit snugly and securely.

Unyielding Strength: Crafted from top-tier materials, these envelopes are built to withstand the challenges of the courier journey. The strong exterior ensures that your contents remain shielded from potential impacts, handling, and external elements.

Enhanced Security: The tamper-evident seal provides an added layer of protection, assuring you that your parcels have not been tampered with in transit. Your items remain securely enclosed, instilling confidence in both you and your recipient.

Pack of 30: This offering comprises a pack of 30 envelopes, ensuring you have a robust supply to meet your diverse mailing needs. Whether you're a business owner, an e-commerce enthusiast, or an individual sender, this quantity guarantees you're well-equipped.
Why Choose Our Strong Courier Envelopes:
Uncompromising Durability: From the moment your parcel leaves your hands to the point of delivery, these envelopes act as an impenetrable shield, safeguarding your items against potential damage.

Versatility in Packaging: Whether it's crucial documents or lightweight products, our strong courier envelopes provide a reliable solution for an array of contents. Experience the freedom to ship with confidence, regardless of the items you're sending.

Peace of Mind: The tamper-evident seal ensures that the integrity of your parcels remains intact, providing assurance that your items arrive as intended.
Elevate your courier experience with the 340mm x 500mm Strong Courier Envelopes – where uncompromising strength meets unrivaled security. Make a statement of confidence in your deliveries by entrusting your parcels to envelopes that prioritize protection without sacrificing convenience. Order now and experience a new level of peace of mind, ensuring that your parcels withstand the challenges of transit and arrive in impeccable condition. Your deliveries deserve the best, and our strong courier envelopes deliver nothing less.