250 x 340 x 50mm Corrugated Board Envelope (Box of 100)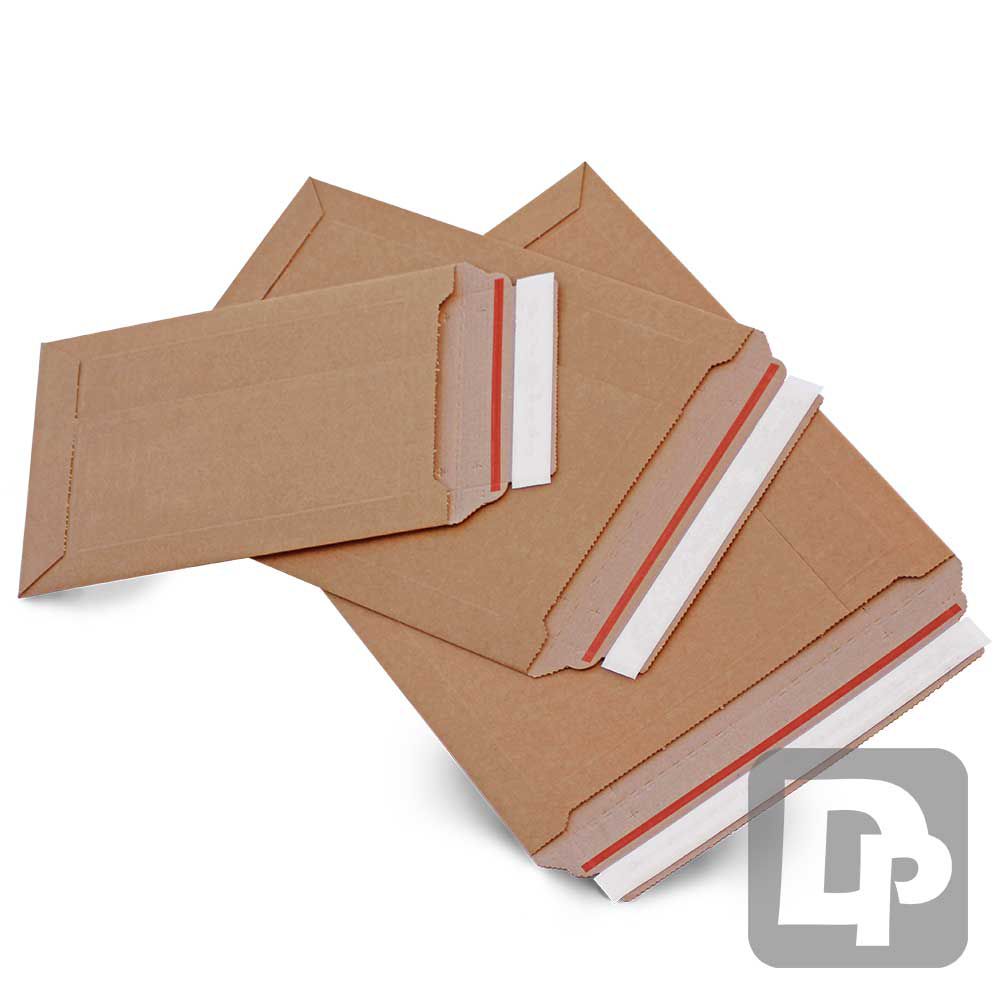 250 x 340 x 50mm Corrugated Board Envelope (Box of 100)
A postal mailer that will fit within the Royal Mail large letter restrictions. A maxi pip envelope made from strong corrugated cardboard for keeping your items crease free while travelling through the royal mail postal system.
Product Type

:

Corrugated Envelope
Maxi Pip Corrugated Cardboard Envelope
Crafted with precision and engineered for protection, our Maxi Pip Envelope made from strong corrugated cardboard stands as the pinnacle of secure mailing solutions. Designed to redefine your packaging experience, this envelope combines robust construction with convenience, ensuring your valuable contents reach their destination unscathed.
Key Features:
Exceptional Strength: Constructed from top-quality corrugated cardboard, our Maxi Pip Envelope guarantees an unparalleled level of durability. Its rugged exterior serves as a fortress, shielding your items from the challenges of transit, ensuring they arrive in pristine condition.

Optimal Size: With dimensions tailored for versatility, this envelope accommodates a range of contents. From documents and literature to small products and fragile items, you can confidently pack your valuables knowing they'll fit perfectly.

Tamper-Evident Seal: The tamper-evident adhesive seal adds an extra layer of security, assuring you that your envelope's integrity remains intact. Say goodbye to concerns about unauthorized access during transit.
Why Choose Our Maxi Pip Envelope:
Total Protection: Whether you're sending critical documents or delicate products, our Maxi Pip Envelope ensures that your items are shielded from external elements and handling challenges, reflecting your commitment to quality.

Convenience and Confidence: The tamper-evident seal provides peace of mind, while the envelope's size and sturdiness make it an ideal choice for a variety of contents. Experience packaging convenience without compromising security.
Elevate your packaging standards with the Maxi Pip Envelope made from strong corrugated cardboard. Secure your valuables with an envelope that redefines the art of safe mailing. Order now and experience the difference in protection and convenience that this envelope brings to your packaging routine. Your contents deserve the best, and our Maxi Pip Envelope delivers precisely that.
*Please Note: As the depth of the envelopes increases, the length and width reduce. Request samples if in doubt*