Tufpac® 216 x 154 x 0-50mm Economy Lite Book Wrap (Pallet of 6400)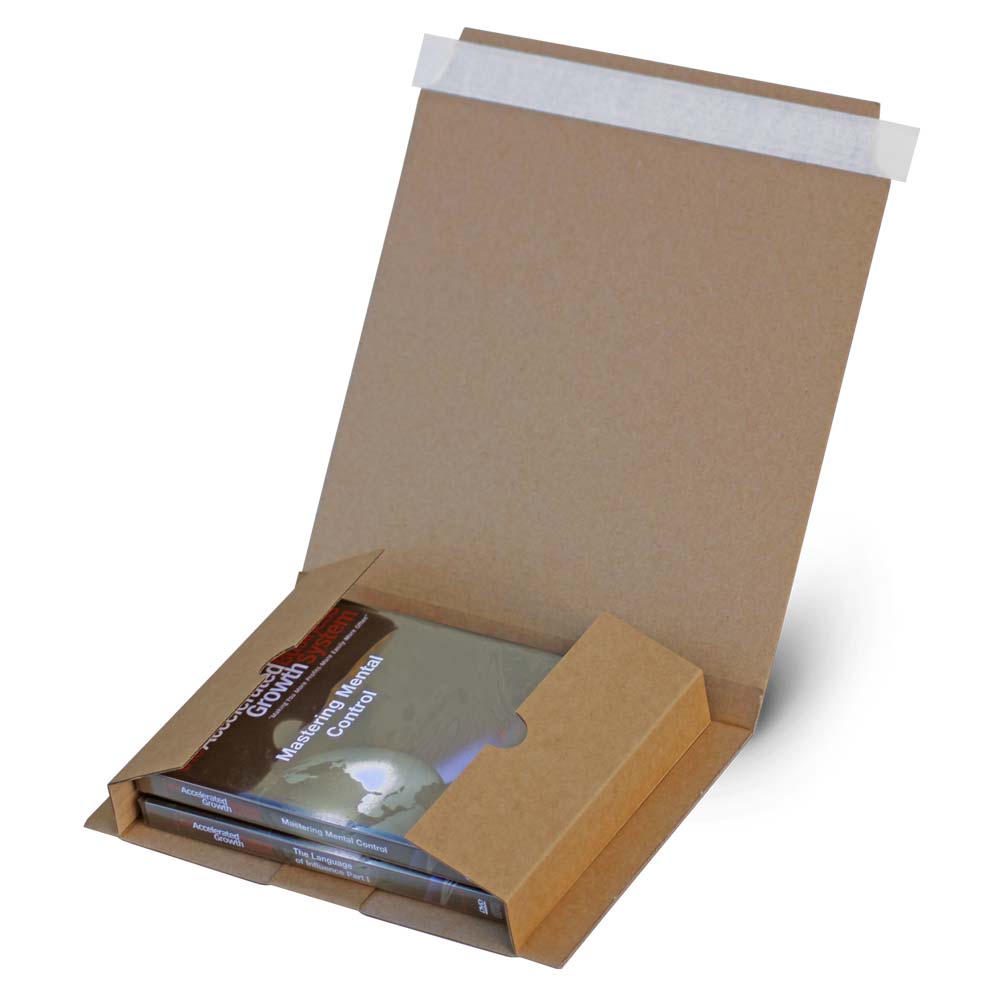 Tufpac® 216 x 154 x 0-50mm Economy Lite Book Wrap (Pallet of 6400)
Bulk buy pallet quantities of A5 book wrap mailers perfect as low cost paperback book mailers & for sending DVDs. Ideal for high volume shipping mailers in Amazon style pick and packing facilities and fulfilment houses.
Product Type

:

Low Cost Book Wrap
A5 Book Wraps
At 216 x 154mm size these A5 book wraps are ideal for packing a wide range of A5 items such as small paperback books, DVD's, samples, and other small online orders. They are based on the popular wrap around style that is commonly used by major online fulfilment warehouses across the country. This style allows packers to pack multiple sized items quickly and efficiently without the need for void fill materials or extra protective packaging. The outer cardboard shell provides robust protection and the extended ends produce a crumple zone to protect vulnerable corners.
Our A5 low cost book wraps still have the signature high performance peel & seal glue strip with easy to peel backing. Easy to peel silicone backing paper makes it much easier to remove and as a result helps you to pack faster. The high grab, release resistant glue gives you the peace of mind that your parcels will stay firmly sealed on their journey through the postal system. As well as the self seal strip there is also a handy tear open strip which makes your parcels super easy to open.
A5 Book Wrap Key Features:
- Just 15.4p each when placing an order over £1500.
- Simple and fast assembly for high volume packing.
- Lightweight e-flute construction for lower mailing costs.
- Manufactured in the UK with eco friendly 100% recycled cardboard.
- Super strong peel & seal glue strip with overhanging edge backing for extra fast and easy removal.
Bulk Buy Pricing on A5 Book Wraps
A5 size book wraps are available to buy in bulk pallet quantities for those looking for wholesale rates. They are manufactured here in the UK so we are a very competitive source for large quantities.
Frequently Asked Questions about A5 Book Wraps
The following questions about A5 book wrap mailers are regularly asked by our customers, if you have any other questions please get in touch with our book wrap team on 02476 611234 or email sales@datecpackaging.com.
A5 Book Wrap Specifications
Product Code: TPBWLC010
Internal Dimensions: 
Length: 460mm
Width: 323mm
Depth: up to 70mm*
*Depth is variable to fit item being packed
Material: Corrugated Cardboard 125KT SMART Fluting approx. 2.4mm thick
Weight of Wrap: 62g (0.062 kg)
Finish: Brown Outside, Brown Inside
Quantity per Pack: 50
Quantity per Pallet: 6400 (128 packs)
Royal Mail Postal Size: Large Letter
Easy Open Tear Strip: Yes
Self Seal Strip: Yes
Amount of Recycled Material: 65% approx.
Eco Packaging Score: 4/5
 - Recyclable: Yes
 - Biodegradable: Yes
 - Sustainable Materials: Yes
 - Plastic Free: Yes
 - Carbon Neutral: No