Filament Splicing Tape 48mm x 50m Crossweave Reinforced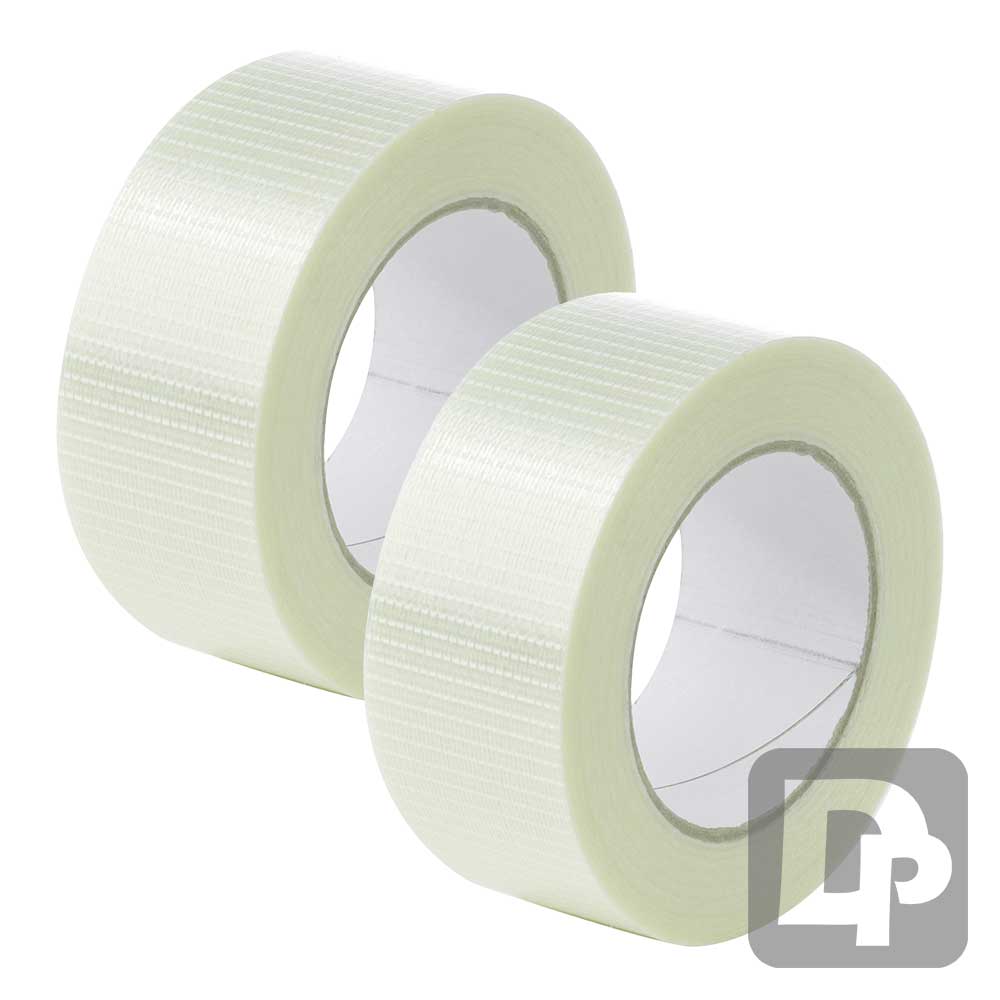 Filament Splicing Tape 48mm x 50m Crossweave Reinforced
Filament Splicing Tape 48mm x 50m Crossweave Reinforced is a robust and dependable adhesive tape. With its unique crossweave design, it offers exceptional strength and durability, making it perfect for a variety of tasks. Whether you're securing heavy packages or splicing materials, this tape excels. It's user-friendly with a 48mm width, ensuring easy application. Invest in this tape for cost-effective, reliable performance, and simplify your projects with confidence.
48mm (2inch) Wide Filament Splicing Tape
Introducing our Filament Splicing Tape 48mm x 50m Crossweave Reinforced – the ultimate choice for professionals seeking unparalleled strength and durability in their packaging and splicing needs. Crafted with precision, this tape is engineered to excel in demanding situations, making it an indispensable tool for a wide range of applications.
Heavy-Duty Crossweave Design: Our tape features a unique crossweave pattern that reinforces its strength, ensuring it stands up to even the most challenging tasks.

Long-lasting Performance: With 50 meters of tape on each roll, you'll have ample supply for various projects, reducing the need for frequent replacements.

Reliable Adhesion: Trust in its strong adhesive properties to securely bond materials together, providing peace of mind that your packages will arrive intact.
Versatile and Easy to Use
Simplify Your Tasks with Ease
Are you tired of struggling with tapes that don't cooperate? Our versatile splicing tape is designed with your convenience in mind. Experience the versatility and ease of use that will revolutionize your work. Compromising on quality is not an option; our Filament Splicing Tape is a testament to excellence.
Wide Application: From packaging heavy items to splicing materials, this tape can handle it all. It's perfect for industries such as logistics, construction, and manufacturing.

User-Friendly Design: The 48mm width provides an ideal balance between coverage and control, making it easy to apply precisely where you need it.

Time-Efficient: Say goodbye to time-consuming processes. Our tape simplifies your tasks, allowing you to work efficiently and effectively.