Steel Strapping Sealer for use with 16mm Snap-on Seals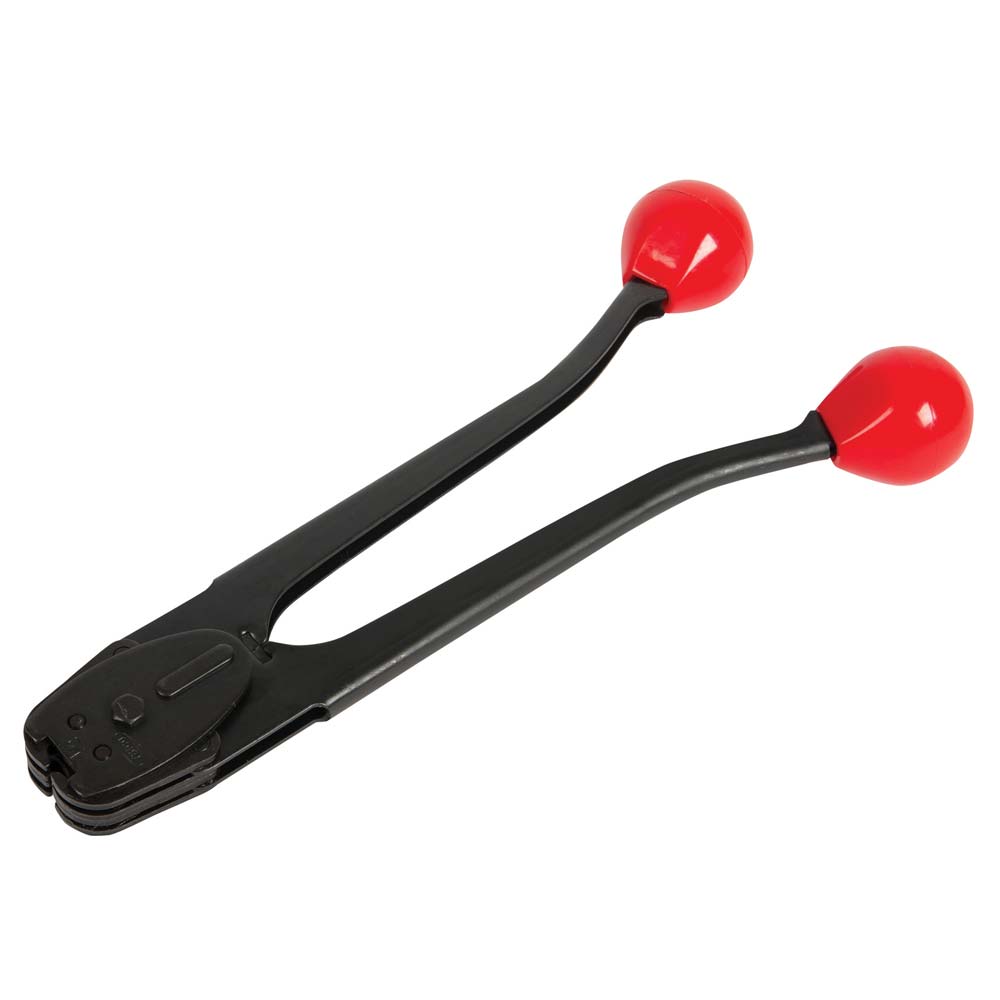 Steel Strapping Sealer for use with 16mm Snap-on Seals
A good quality steel strapping crimping tool for use with 16mm snap-on metal clips. This strapping sealer tool crimps the metal seals and the steel strap together after tensioning to create a strong bond to each end of the pallet strap.
Steel Strapping Sealer for 16mm Snap-on Seals - Secure Closure Made Simple
Achieve reliable and efficient strapping closures with our Steel Strapping Sealer designed for use with 16mm Snap-on Seals. This essential tool is tailored to provide a tight and secure seal, ensuring your packages and shipments are steadfastly contained and protected.
Key Features:
Durable Construction: Crafted from high-quality materials, our steel strapping sealer guarantees durability and long-lasting performance, making it a reliable tool for heavy-duty packaging applications.
Perfect for 16mm Snap-on Seals: Specifically engineered for 16mm snap-on seals, our sealer creates a secure and consistent closure, delivering superior load containment for your packaging needs.
Effortless Crimping: The sealer's ergonomic design allows for effortless crimping, minimizing operator fatigue and optimizing the strapping process for smooth, efficient applications.
Professional Results: Create a professional finish for your packages with the dependable and consistent sealing provided by our strapping sealer.
Enhanced Load Security: Our steel strapping sealer ensures a tight and reliable seal, preventing load shifting and potential damage during transit, safeguarding your valuable goods throughout their journey.
Versatile Applications: From bundling metal coils to securing construction materials, our sealer offers robust and dependable closures for a wide range of industrial and shipping applications.
User-Friendly Operation: The sealer's user-friendly design ensures safe and easy operation, making it suitable for both seasoned packaging professionals and newcomers to strapping.
Time and Cost-Efficient: Increase packaging efficiency and reduce downtime with our steel strapping sealer, optimizing your packaging process and contributing to cost-effective operations.
Built for Heavy-Duty Use: Engineered to endure the demands of heavy-duty industrial applications, our sealer excels in busy warehouses, manufacturing facilities, and shipping centers.
Trusted Load Containment: With our Steel Strapping Sealer for 16mm Snap-on Seals, you can have peace of mind that your packages will arrive securely strapped and protected, instilling confidence in your shipping operations.
Discover the ease and reliability of professional-grade strapping closures with our Steel Strapping Sealer for 16mm Snap-on Seals. Elevate your load containment capabilities with this indispensable tool and experience the unmatched strength and efficiency it brings to your packaging operations. Trust in the security of your shipments and ensure that your packages reach their destination securely strapped and safeguarded.