Steel Strapping Sealer for 12mm Strap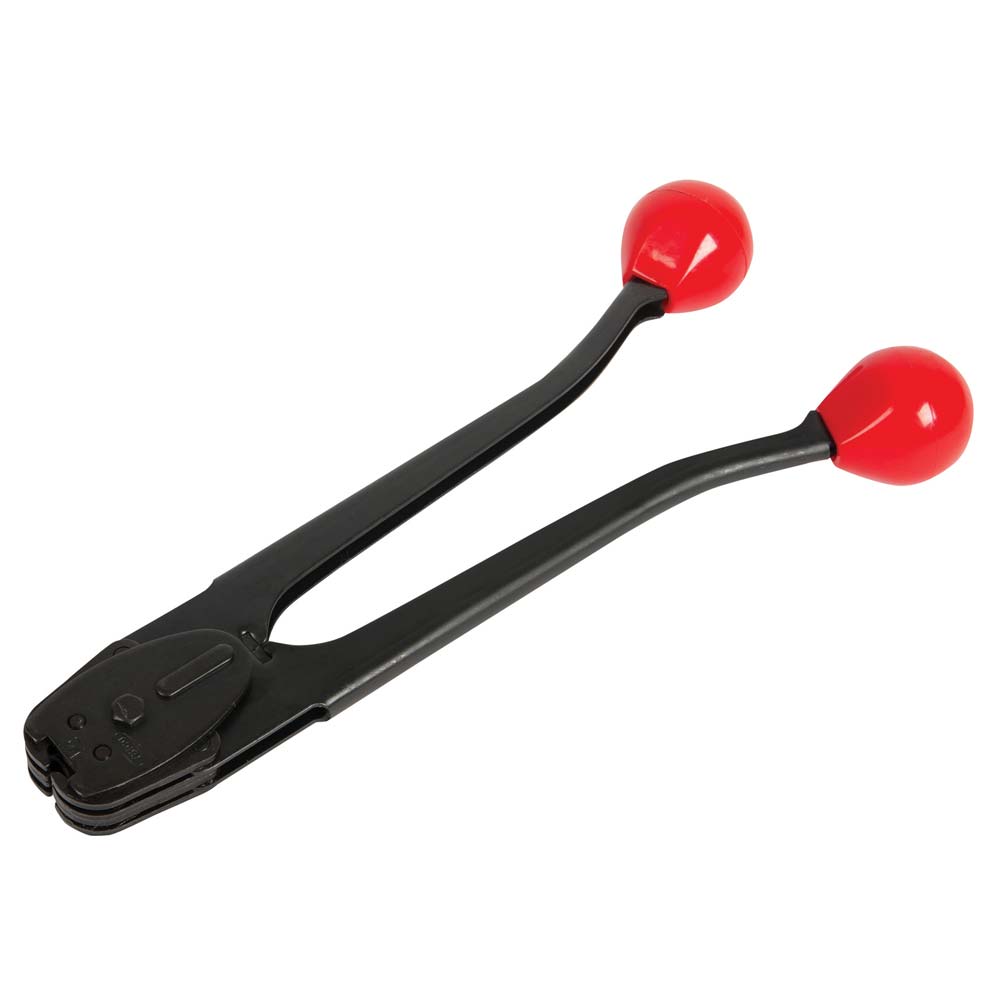 Steel Strapping Sealer for 12mm Strap
Secure and Efficient: 12mm Steel Strapping Sealer for Reliable Packaging

Introducing our reliable and robust Steel Strapping Sealer, specially designed for securing 12mm steel strapping with ease and precision. Whether you're packaging heavy-duty industrial materials, securing crates for shipping, or bundling construction materials, this strapping sealer is the ultimate tool for the job.
Key Features:
Durability and Strength: Crafted from high-quality materials, our Steel Strapping Sealer ensures long-lasting performance even in the most demanding environments. It can handle frequent use and is built to withstand heavy-duty strapping tasks.

Secure Sealing: Achieve superior joint strength and security with this sealer's exceptional sealing capabilities. The design guarantees a tight and reliable seal every time, providing peace of mind that your packages are secure during transit.

Ergonomic Design: We understand the importance of user comfort and efficiency. The sealer's ergonomic handle and user-friendly design reduce operator fatigue and increase productivity, making it an excellent choice for prolonged use.

Versatility: Suitable for a wide range of applications, this 12mm Steel Strapping Sealer adapts to various industries, including manufacturing, warehousing, logistics, and construction. It's compatible with different types of steel strapping, adding flexibility to your packaging processes.

Quick and Easy Operation: Our sealer streamlines the strapping process, saving you valuable time and effort. The simple operation allows both experienced and novice users to achieve professional results.

Compact and Portable: The compact design ensures easy storage and transport, making it a convenient tool to have in any packaging or shipping facility.

Low Maintenance: With minimal maintenance requirements, this strapping sealer is a hassle-free investment, saving you money and time in the long run.
Trust in the reliability and performance of our Steel Strapping Sealer for 12mm Strapping, and elevate your packaging and shipping processes to new levels of efficiency and security. Invest in a tool that delivers exceptional results, safeguards your goods, and enhances your overall operations. Ensure your packages arrive intact and ready for use with our top-of-the-line Steel Strapping Sealer.