Heavy Duty Steel Strapping Tensioner 12/16/19mm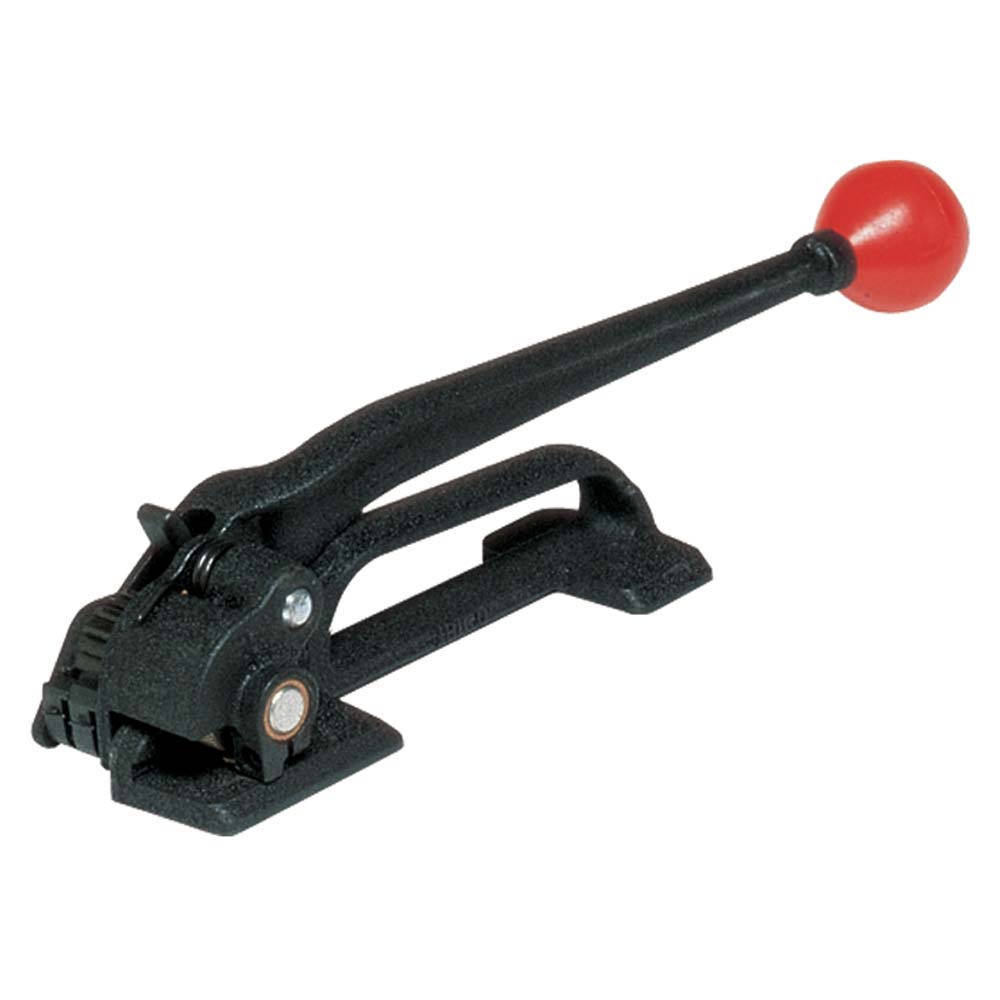 Heavy Duty Steel Strapping Tensioner 12/16/19mm
Heavy Duty Steel Strapping Tensioner - the ultimate solution for securing your heaviest and most robust loads with ease and precision. Accepts strap widths from 12mm to 19mm.
Secure Your Heavy Loads with Ease: Introducing the Heavy Duty Steel Strapping Tensioner
Introducing our Heavy Duty Steel Strapping Tensioner - the ultimate solution for securing your heaviest and most robust loads with ease and precision. This industrial-grade tensioner is designed to provide unmatched strength and durability, making it the perfect tool for heavy-duty strapping applications in various industries.
Key Features:
Robust Construction: Crafted from high-quality steel, our Heavy Duty Strapping Tensioner is built to withstand the toughest conditions and repetitive use. It guarantees long-lasting performance, ensuring your investment pays off over time.

Secure Strapping: With its powerful and reliable tensioning mechanism, this tool ensures a tight and secure grip on steel straps, leaving no room for slippage or movement during transport. This means your cargo will reach its destination intact and without compromise.

Easy Operation: Despite its rugged appearance, the Heavy Duty Tensioner is surprisingly easy to operate. Ergonomically designed handles provide a comfortable grip, reducing operator fatigue during prolonged use.

Adjustable Tensioning: Achieve the precise tension you need for different loads with the adjustable tensioning feature. This allows you to tailor the strapping tightness to suit various package sizes and weights.

Versatile Compatibility: Our tensioner is designed to work with a wide range of steel strapping widths and thicknesses, making it adaptable for diverse strapping requirements.

Safety Lock: To guarantee user safety during operation, the tensioner is equipped with a safety lock mechanism. This ensures the tool remains securely closed when not in use.

Trusted Performance: Whether you're strapping heavy machinery, construction materials, or industrial equipment, this tensioner delivers consistent and reliable performance every time.
Applications:
Palletizing and shipping heavy machinery and equipment.
Securing construction materials and supplies for transportation.
Bundling large and heavy industrial products.
Strengthening loads during long-distance shipping.
Invest in our Heavy Duty Steel Strapping Tensioner to enhance the efficiency and reliability of your strapping operations. With its rugged build, exceptional performance, and ease of use, this tensioner is an indispensable tool for any business dealing with heavy-duty strapping applications. Keep your cargo secure and your operations running smoothly with this top-of-the-line tensioning solution.