Steel Strapping Cutter for up to 19mm Strapping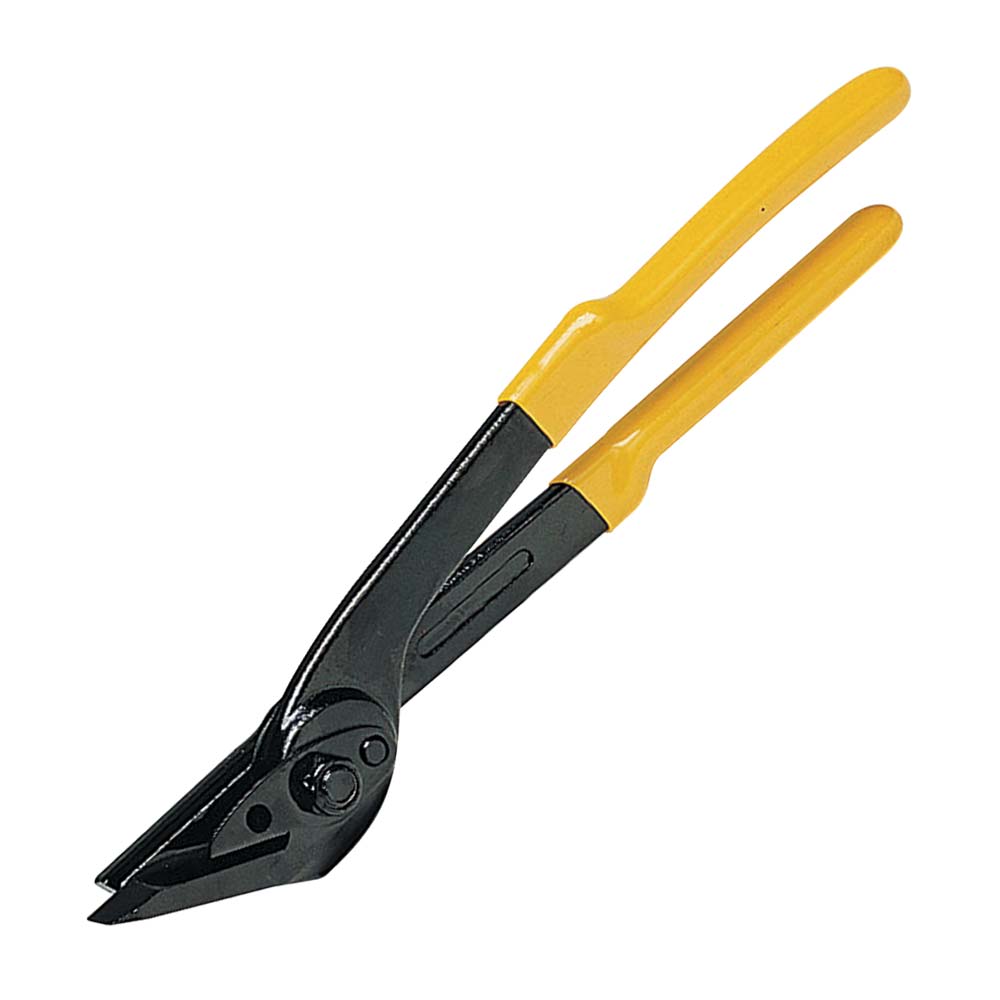 Steel Strapping Cutter for up to 19mm Strapping
Effortless Cutting: Introducing the Heavy Duty Steel Strapping Cutter

Presenting our Steel Strapping Cutter - the ultimate tool for effortless and precise cutting of steel straps. Engineered with durability and efficiency in mind, this cutter is designed to tackle heavy-duty strapping materials with ease, streamlining your packaging and shipping processes.
Key Features:
Exceptional Cutting Power: Our Steel Strapping Cutter is built to handle the toughest steel straps effortlessly. Its high-quality blades ensure clean and accurate cuts, reducing the risk of frayed edges and providing a professional finish.

Versatility: Designed for versatility, this cutter can tackle a wide range of steel strapping widths and thicknesses, making it suitable for various applications across industries.

Ergonomic Design: The cutter's ergonomic handles are engineered for comfort, allowing for prolonged use without straining the user's hand and wrist. The user-friendly design enhances productivity and minimizes fatigue.

Durability: Crafted from robust materials, this cutter is built to withstand the rigors of daily use in industrial environments. Its longevity guarantees a reliable cutting tool that will serve you for years to come.

Portable and Lightweight: Despite its heavy-duty capabilities, the Steel Strapping Cutter is surprisingly lightweight and easy to carry around. Its portability enhances its usability across different workstations.
Applications:
Warehouses: Efficiently cut steel straps for packaging, securing, and shipping various products and materials.
Manufacturing: Ideal for cutting steel straps used in assembling and transporting heavy machinery and equipment.
Construction: Facilitates the strapping and cutting of construction materials for safe and easy transportation.
Shipping and Logistics: Streamline the strapping process to ensure secure cargo shipments.
Embrace the convenience and efficiency of our Steel Strapping Cutter to streamline your strapping operations. Its powerful cutting performance, user-friendly design, and versatile applications make it an indispensable addition to any industrial setting. Simplify your steel strapping process and achieve professional results with this high-quality cutter at your side.