Standard Snap-On Seal for 12mm Steel Strapping (Box of 1000)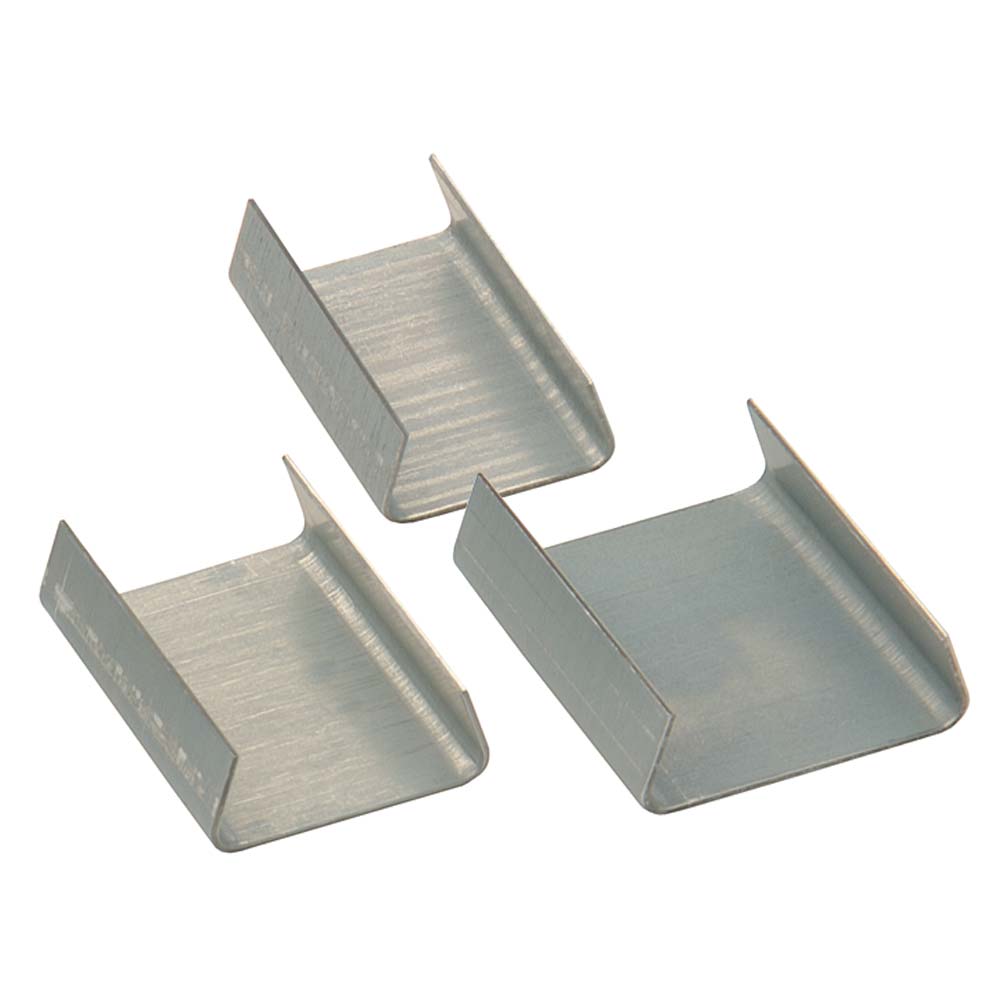 Standard Snap-On Seal for 12mm Steel Strapping (Box of 1000)
Effortless Security: Snap-On Seal for 12mm Steel Strapping
Introducing our Snap-On Seal, the ultimate companion for securely fastening 12mm steel strapping with unmatched ease and reliability. Engineered to simplify your strapping process, this Snap-On Seal ensures a tight and secure joint, providing the peace of mind that your packages are steadfastly bundled during shipping and storage.
Key Features:
Swift and Simple Application: Designed for efficient use, our Snap-On Seal allows for quick and hassle-free application with 12mm steel strapping. The fast snap-on application is super fast for high use environments, saving you time and effort while delivering consistent results.

Sturdy and Durable Build: Crafted from high-quality materials, this Snap-On Seal boasts exceptional durability, standing up to the rigors of heavy-duty strapping tasks. Rest assured that your strapping remains intact, even in demanding environments.

Versatile Compatibility: Tailored to 12mm steel strapping, this Snap-On Seal is ideal for a wide array of packaging and bundling applications. From securing cartons to bundling construction materials, its versatility makes it an essential tool for various industries.

Reliable Joint Integrity: With precise application, the Snap-On Seal creates a robust and reliable seal, minimizing the risk of strapping slippage or loosening. Experience confidence in the security of your shipments throughout their journey.

Cost-Effective Solution: Our Snap-On Seal offers a cost-effective strapping accessory that optimizes your packaging operations. It streamlines your workflow, saving both time and resources.

Perfect for High-Volume Needs: Whether in a bustling warehouse or a busy manufacturing setting, this Snap-On Seal is built to handle high-volume strapping tasks without compromising on performance.

Enhanced Peace of Mind: Rely on the dependability of our Snap-On Seal to keep your valuable goods and packages secure, ensuring customer satisfaction and reducing the potential for damage.
Upgrade your strapping process with our trustworthy Snap-On Seal for 12mm steel strapping. Experience the convenience of rapid application while achieving consistently secure results. Invest in a strapping accessory that streamlines your workflow, enhances efficiency, and consistently delivers outstanding outcomes. Safeguard your shipments effortlessly and reliably with our premium Snap-On Seal.