Standard Lapover Seal for 19mm Steel Strapping (1000/box)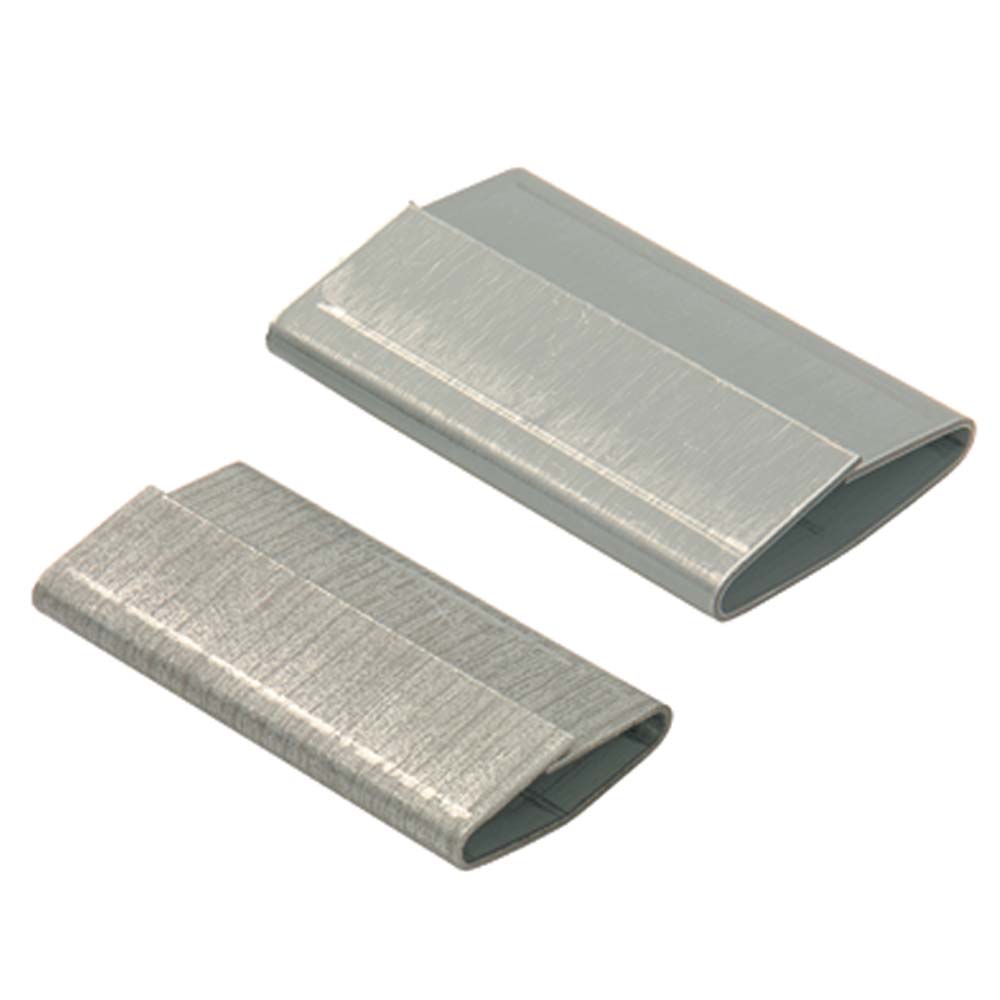 Standard Lapover Seal for 19mm Steel Strapping (1000/box)
Introducing the Lapover Seal for 19mm Steel Strapping - Your Ultimate Solution for Secure and Reliable Packaging!
Are you tired of dealing with unreliable packaging solutions that fail to hold your heavy loads together during transit? Look no further! Our Lapover Seal for 19mm Steel Strapping is here to provide you with a robust, fail-safe solution for all your bundling needs.
Designed to perfection, our Lapover Seal is crafted from premium-grade materials that guarantee exceptional strength and durability. It is specially engineered to secure 19mm steel strapping around your valuable goods, ensuring they remain intact and protected throughout their journey from your warehouse to the final destination.
Key Features:
Superior Strength: Crafted from high-quality materials, our Lapover Seal offers unmatched strength and stability, providing a tight grip on your steel strapping. Say goodbye to worries about load shifts and package damage during transportation.

Secure Closure: The lapover design ensures a firm and secure closure around the strapping, significantly reducing the risk of accidental breakage or slippage. Your packages will stay intact, giving you peace of mind throughout the shipping process.

Easy Application: The Lapover Seal is designed for user convenience. Its user-friendly design allows for quick and effortless application, saving you valuable time and energy during packaging.

Versatile Compatibility: Whether you're in the manufacturing, construction, or logistics industry, our Lapover Seal is designed to accommodate 19mm steel strapping, making it an ideal choice for a wide range of applications.

Corrosion-Resistant: Rest assured that our Lapover Seal is resistant to corrosion, extending its lifespan and ensuring optimal performance even in challenging environmental conditions.

Cost-Effective: Avoid unnecessary expenses caused by damaged packages with our reliable Lapover Seal. Its durability and performance guarantee cost savings in the long run by minimizing product losses.
Applications:
The Lapover Seal for 19mm Steel Strapping is perfect for a multitude of applications, including but not limited to:
Palletizing heavy loads in warehouses
Securing building materials in the construction industry
Shipping and transporting industrial machinery and equipment
Bundling large pipes and tubes for safe transit
Strengthening crates for secure international shipping
Invest in the Lapover Seal for 19mm Steel Strapping and elevate your packaging game to the next level. Count on its unparalleled strength and reliability to keep your valuable goods secure and protected during their journey. Choose quality, choose confidence - choose our Lapover Seal today!