Recycled Bulk Shredded Paper for Packaging (30kg/bale)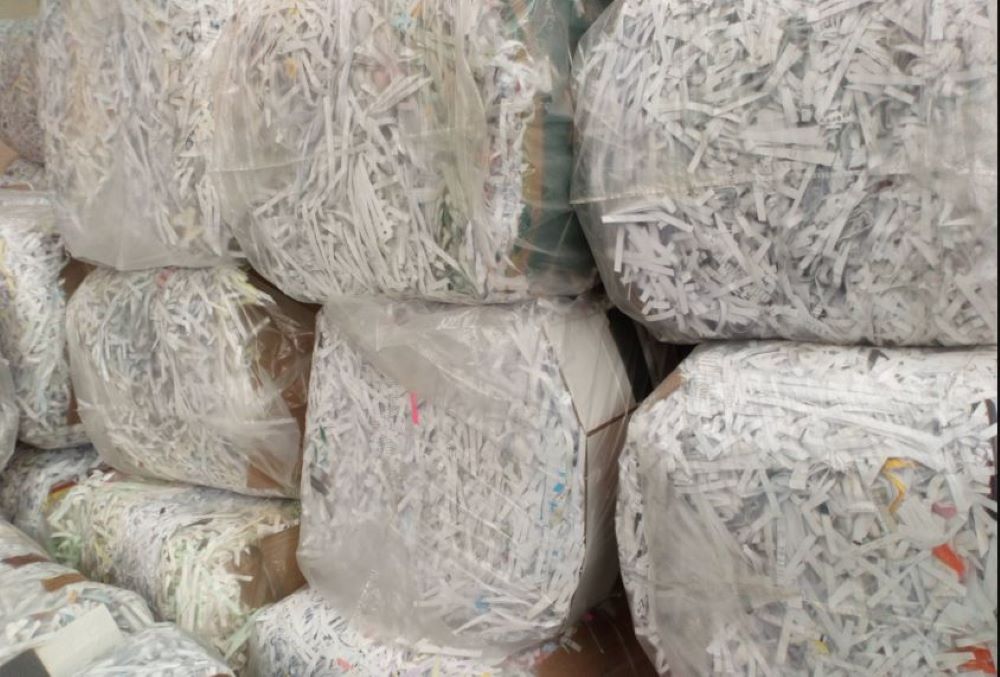 Recycled Bulk Shredded Paper for Packaging (30kg/bale)
An economy grade recycled bulk shredded paper in a 12mm shred width for high volume filling. Ideal for eco friendly packing and packaging industrial products.
One bulk shredded paper bale will fill approx 1.8 cubic meters or 63 cubic feet.
Bulk Shredded Paper for Packaging
A cost effective shredded paper for packaging a wide range of industrial items for shipping. Our recycled shredded paper packaging is made from shredded office paper and is an ideal packing material for even the heaviest products. It is available in bulk size bales of 30kg in weight, that's enough to fill 1.8 cubic metres (63 cubic feet) in volume when it is bulked out. The shredded paper is compressed into bales to make shipping easier and more cost effective, when packing simply fluff up the shredded paper to make a soft bouncy layer to protect your items in transit.
Using recycled office paper makes this eco friendly shredded paper a very eco conscious choice for those looking for an environmentally friendly voidfill material. Recycled shredded paper is biodegradable, compostable, recycled, and recyclable; ticking almost all the boxes in the eco packaging score.
Recycled Shredded Paper for Animal Bedding
Our recycled shredded paper is also a great option for animal bedding. The absorbent paper keeps animals and pets clean and dry for longer, and the low dust content keeps animals healthy and happy. Low dust paper is also great for animals with allergies to other bedding materials, and also pets with respiratory problems.
Bulk Buy Wholesale Pricing on Shredded Paper
Recycled shredded paper is available to buy in bulk pallet quantities for those looking for wholesale rates. Office paper is shredded here in Coventry so we are a very competitive source for large quantities.
Bulk Shredded Paper Specification
Product Code: SHP35
Bale Size: 30kg in weight
Material: Recycled office paper shredded to 12mm - 18mm in width
Quantity per Pallet: 240kg (8 bales)
Recycled Material Content: 100%
Eco Packaging Score: 4/5
 - Recyclable: Yes
 - Biodegradable: Yes
 - Sustainable Materials: Yes
 - Plastic Free: Yes
 - Carbon Neutral: No