Small Bubblewrap 300mm x 100m Premium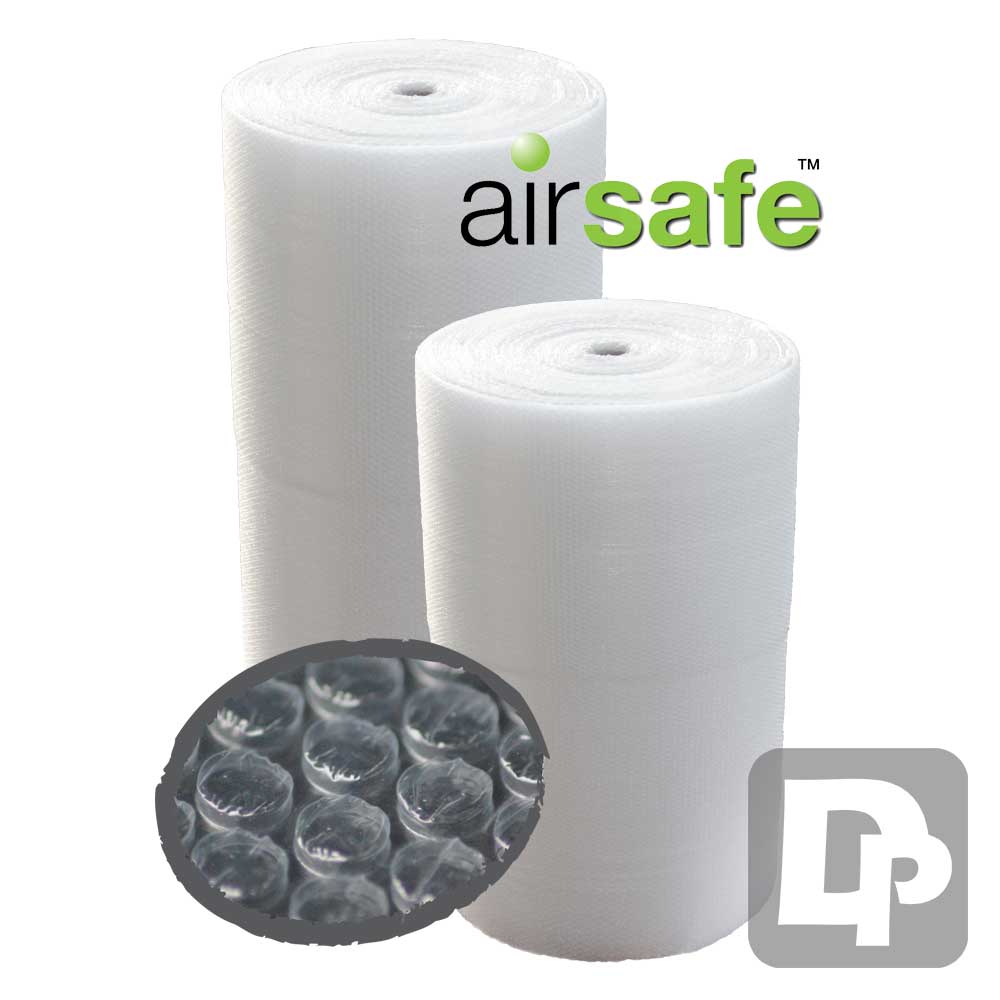 Small Bubblewrap 300mm x 100m Premium
Product Type

:

Small Bubble Wrap
Airsafe™ 300mm Small Bubble Wrap Roll

Airsafe™ branded 300mm small bubble wrap is a bubble wrap film with 10mm diameter bubbles cut into 300mm wide rolls. Small bubble wrap cut to 300mm wide can be used for wrapping and protecting a range of small items such as books, samples, bottles, glass jars, picture frames, and many other delicate items that are vulnerable to damage. The air bubbles create a cushion around your items ensuring that they don't knock into other items in the box or softening the bumps and bashes in transit. Small bubblewrap is flexible and easy to mold around items, you can fold and tape it to closely follow the contours of your product.
300mm Small Bubble Wrap Features:
 - Manufactured in the UK for low carbon footprint
 - Made from 30%+ recycled plastic content
 - Recyclable in most kerbside recycling schemes (LDPE - Class 4)
 - Flexible and easy to use
 - Great for protecting small delicate items
Bulk Buy Pricing on 300mm Small Bubble Wrap Rolls
300mm small bubble wrap rolls are available to buy in bulk quantities for those looking for wholesale rates. They are manufactured here in the UK so we are a competitive source for large quantities.
300mm Small Bubble Wrap Specifications
Product Code: SB030S
Roll Dimensions:
Width: 300mm
Length of Roll: 100m
Material: LDPE Plastic 30%+ Recycled
Weight: 2.8kg per box of 300
Quantity per Pack: 5 Rolls
Quantity per Pallet: 20 rolls (4 packs)
Eco Packaging Score: 2/5
 - Recyclable: Yes
 - Biodegradable: No
 - Sustainable Materials: Yes (30%+)
 - Plastic Free: No
 - Carbon Neutral: No