RXT12 Friction Weld Battery Strapping Tool for 12mm Strap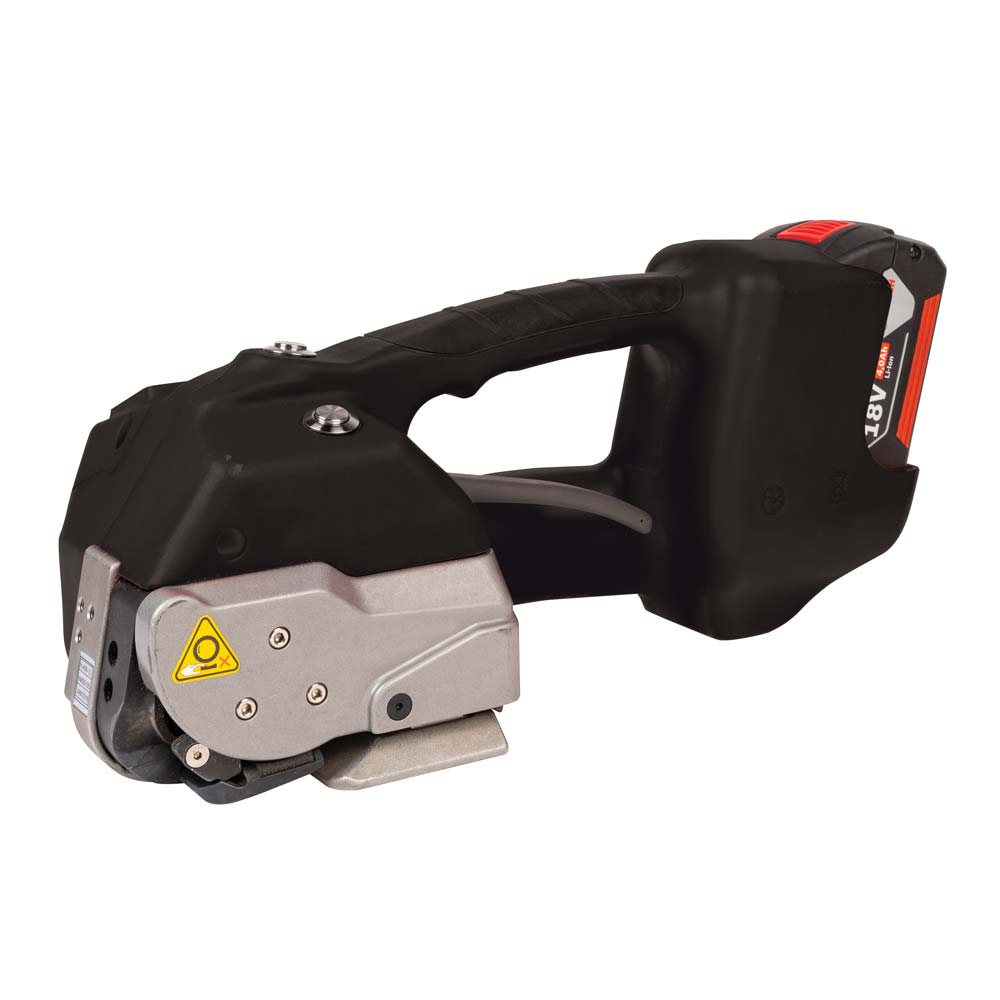 RXT12 Friction Weld Battery Strapping Tool for 12mm Strap
An excellent friction weld strapping tool that balances quality and price along with easy and ergonomic use.
RXT Battery Strapping Tool
A battery power strapping tool for strapping pallets quickly and efficiently. The RXT strapping tool is a hand use tool with semi-auto and fully automatic tensioning and sealing cycles allowing for very flexible and fast tensioning and sealing applications. The tensioning wheel tensions the strap to a set tension level which the operator can select. After the correct tension has been achieved the friction weld heat element melts the strap together to seal the strap without the need to use banding clips.
The tensioning and sealing cycle can be adjusted across 18 different tension levels and 3 different automation levels. In semi-auto or manual mode the tension can be increased gradually by the operator to the required tension level.
RXT Battery Strapping Tool Key Features:
- Easy and fast operation with a digital touch screen panel
- Brushless motor for long life and trouble free running
- Simple adjustment for different straps
- Bosch® high capacity 81v rechargeable lithium-ion battery with battery charger
- Strap width range 11-19mm
- Strap tension range 40-250kg
- For use with both Polyester and Polypropylene
- Machine weight 4.3kg
RXT Battery Strapping Tool Specification
Product Code: RXT12
Tool Type: Battery Powered Hand Tool
Tool Use: Tensioning & sealing of strapping
Automation Level: Medium (semi-auto with automatic tensioning & sealing cycle)
Strap Width: 11m to 19mm
Tension Level: Very high
Power Type: Rechargeable Battery