2000/4000mm x 50m 500g Polythene Sheeting C/Fold Heatshrink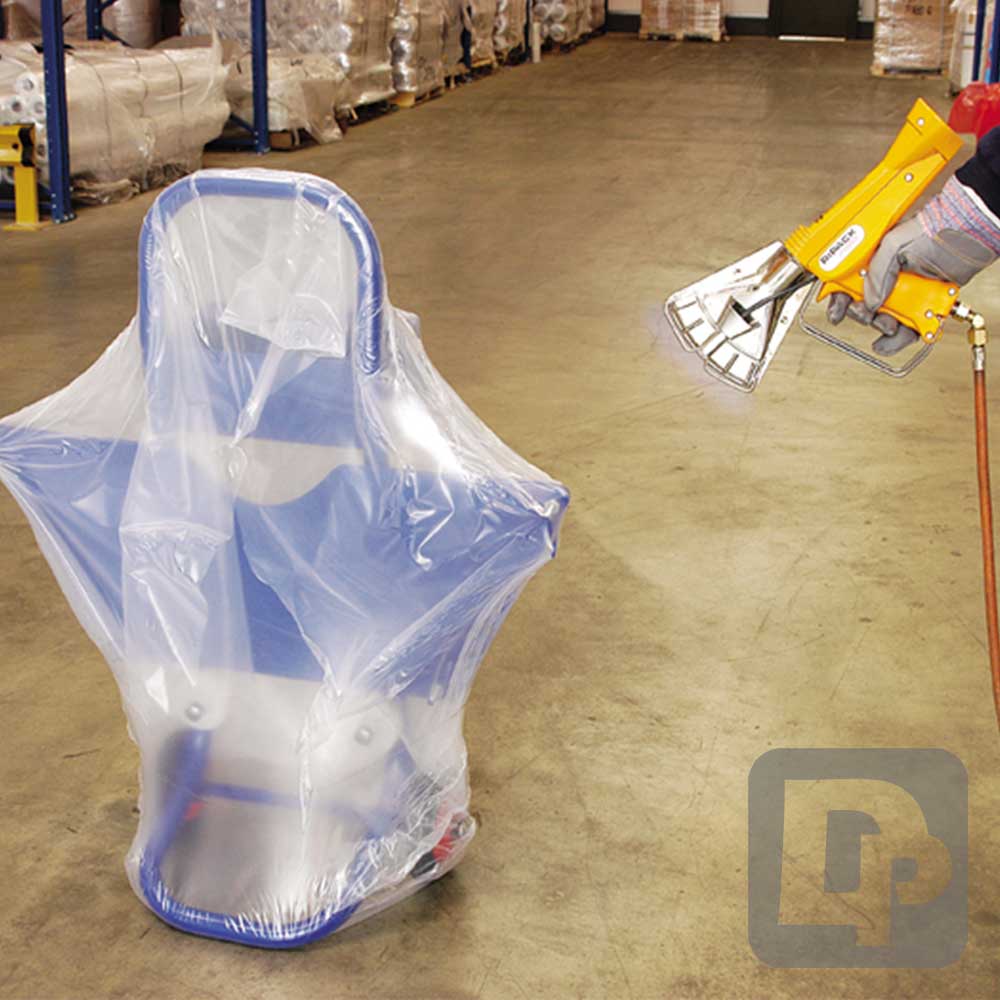 2000/4000mm x 50m 500g Polythene Sheeting C/Fold Heatshrink
Versatile and Durable: Introducing 500g Polythene Sheeting C/Fold Heatshrink - Your Ultimate Protective Solution!

Introducing our versatile and reliable Polythene Sheeting C/Fold Heatshrink - the perfect solution for all your packaging, construction, and weather protection needs! Crafted with precision and designed for durability, this high-quality polythene sheeting offers superior performance and utmost convenience in a wide range of applications.
Product Features:
Premium Quality Materials: Our Polythene Sheeting is made from premium-grade, 500g polythene, ensuring robustness and long-lasting performance. The high-quality material is tear-resistant, providing excellent protection for your valuable items, construction projects, and outdoor setups.

Extensive Coverage: Opening out to 4000mm width x 50m length, this heatshrink polythene sheeting offers a generous coverage area, accommodating various projects of different scales. Whether you need to cover large construction sites or protect delicate items during storage or transit, this sheeting has you covered.

Centre Fold Design: The C/Fold design adds a practical edge to the sheeting, making it easy to unfold and lay flat over surfaces. This feature enhances efficiency and saves valuable time during application, ensuring a smooth and seamless process.

Heatshrink Capability: Our polythene sheeting comes with heatshrink capabilities, allowing you to apply controlled heat for a tight and secure fit. The heatshrink feature ensures a snug enclosure over irregularly shaped items or structures, providing maximum protection against dust, dirt, moisture, and other environmental elements.

Weatherproof Shield: Whether it's shielding your construction materials from rain, protecting your garden furniture from harsh sunlight, or safeguarding your belongings during storage, this polythene sheeting acts as a reliable barrier against weather-induced damage.

Versatile Applications: From construction sites and home renovations to agriculture, industrial use, and beyond, this polythene sheeting adapts effortlessly to a diverse range of applications. It serves as an essential asset in your toolkit, ensuring the safety and integrity of your projects and possessions.

Lightweight and Easy Handling: Despite its impressive strength, this polythene sheeting remains lightweight and easy to handle. Transporting and positioning the sheeting is hassle-free, making it a practical choice for both professionals and DIY enthusiasts.
Applications:
Construction Projects: Ideal for covering scaffolding, protecting building materials, and enclosing work areas during construction and renovation projects.

Transportation and Storage: Perfect for wrapping and safeguarding items during transit or storing them for extended periods.

Agriculture and Gardening: Used for crop protection, covering greenhouses, and safeguarding outdoor equipment.

Outdoor Events and DIY Projects: Excellent for creating temporary shelters, providing weather protection, and facilitating DIY projects.
Discover the unmatched versatility and reliability of our Polythene Sheeting C/Fold Heatshrink. Embrace its protective prowess for construction, packaging, and a wide array of other applications. Invest in this indispensable tool for peace of mind and exceptional performance today!