Polyprop Strapping Starter Kit with Static Dispenser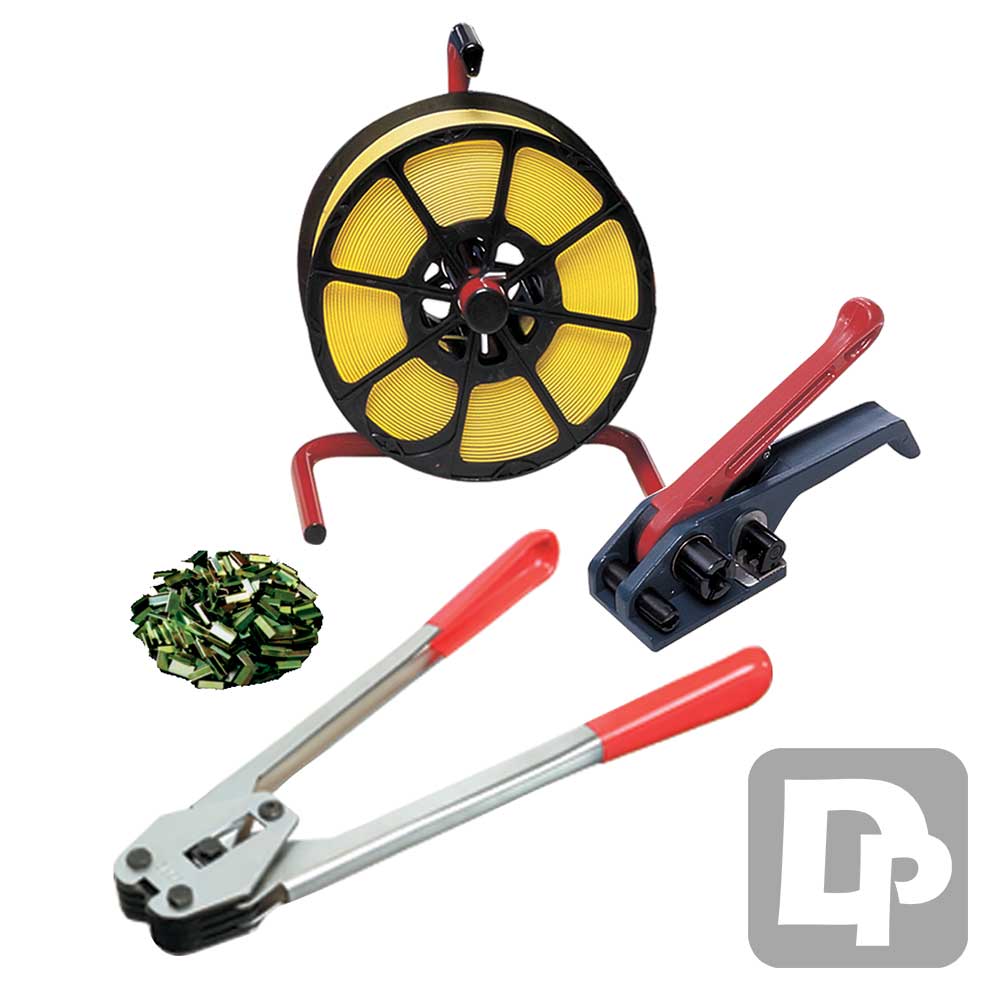 Polyprop Strapping Starter Kit with Static Dispenser
Small handy low cost strapping starter kit for low volume pallet strapping applications.
This strapping kit contains:
- Small compact dispenser frame that is easy to handle and store.
- Rugged tensioning tool suitable for most general purpose strapping.
- A reel of 12m Polyprop strapping suitable for strapping most pallets.
- Strapping sealer for crimping seals onto the strap after tensioning.
- A box of 1000 general purpose 12mm strapping seals.
Polyprop Strapping Starter Kit with Static Dispenser
Our polyprop strapping starter kit with a static dispenser contains everything you need to get started on strapping pallets or parcels. You'll get a strapping dispenser, a reel of 12mm polyprop strapping suitable for strapping pallets, a tensioner and sealer tool, and a box of strapping seals.