Polyband Semi-open Seal for 12mm Polyprop Strapping (Box of 2000)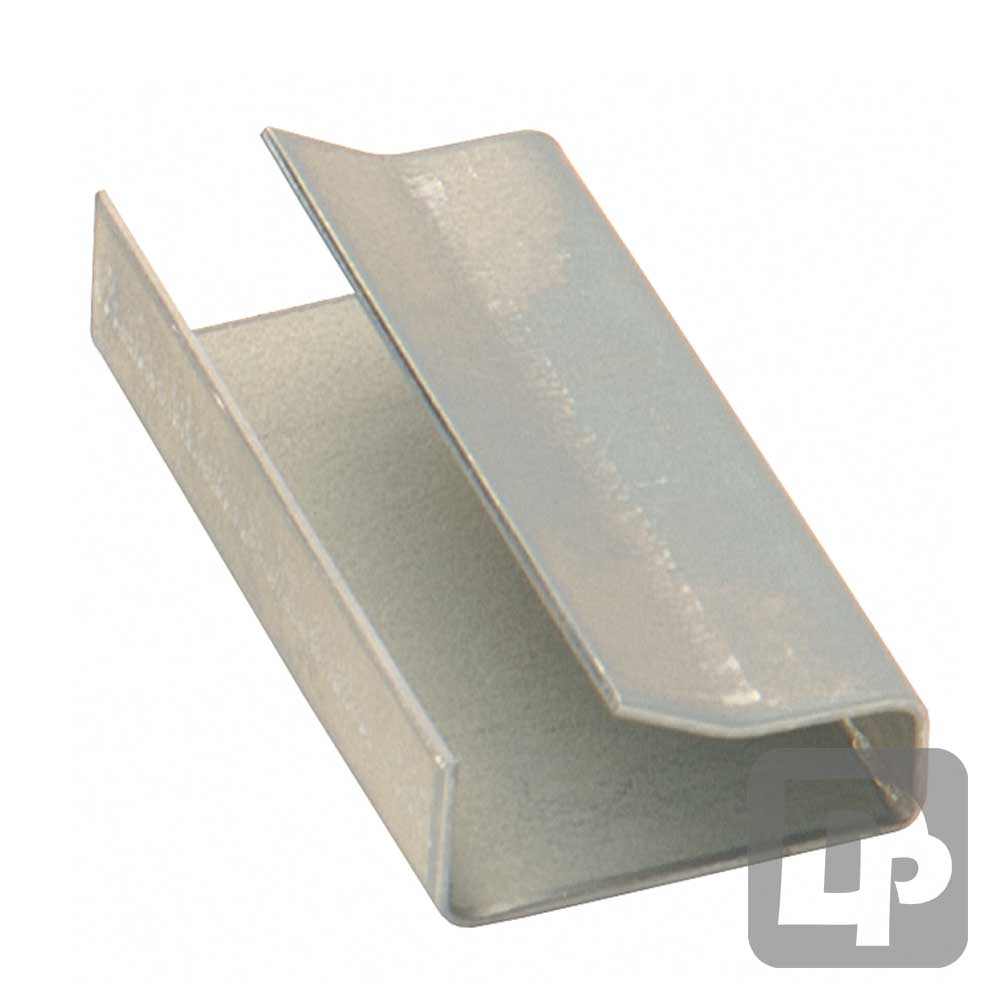 Polyband Semi-open Seal for 12mm Polyprop Strapping (Box of 2000)
Introducing the Semi-open Seal for 12mm Polypropylene Strapping - Your Essential Partner for Secure and Efficient Packaging!
Are you searching for a reliable packaging solution to streamline your bundling process? Look no further! Our Semi-open Seal for 12mm Polypropylene Strapping is the perfect tool to ensure your packages are securely fastened and ready for safe transportation.
Crafted with precision and engineered for performance, our Semi-open Seal is designed to securely grip 12mm polypropylene strapping, providing a steadfast closure that withstands the rigors of handling and shipping.
Key Features:
Secure Fastening: Trust in the Semi-open Seal's exceptional design to maintain a tight and secure grip on your 12mm polypropylene strapping. Say goodbye to worries about packages coming loose during transit, ensuring your products arrive at their destination intact.

Easy Application: Our Semi-open Seal is designed for effortless application. Its user-friendly design simplifies the strapping process, allowing for quick and efficient bundling, saving you valuable time and effort.

Versatile Usage: Whether you run a small business, manage a warehouse, or require packaging solutions for various projects, the Semi-open Seal is your versatile companion. It adapts seamlessly to 12mm polypropylene strapping, making it an ideal choice for a wide range of applications.

Durability and Resilience: Crafted from durable materials, our Semi-open Seal is built to withstand demanding conditions, ensuring its longevity and performance under pressure.

Cost-Effective Solution: Minimize packaging costs and prevent product damage with our reliable Semi-open Seal. Its steadfast grip on the strapping eliminates the need for rework or re-strapping, saving you money in the long run.

Efficient Packaging: Enhance your packaging efficiency with the Semi-open Seal. Its seamless application and secure closure optimize your bundling process, streamlining your operations and increasing productivity.
Applications:
The Semi-open Seal for 12mm Polypropylene Strapping is the go-to choice for a wide range of applications, including but not limited to:
Securing lightweight to medium-weight packages for shipping and logistics
Bundling cartons and packages in e-commerce and retail settings
Strapping packages for storage and organization purposes
Packaging solutions for small businesses and startups
Securing items during moving and relocation
Embrace the power of secure and efficient packaging with our Semi-open Seal for 12mm Polypropylene Strapping. Experience the ease of application, reliability, and peace of mind knowing your packages are in safe hands. Upgrade your bundling process today with our dependable Semi-open Seal!