Paper Mailing Bag 260mm x 410mm + 70mm Gusset with Peel & Seal Closure (300/pk)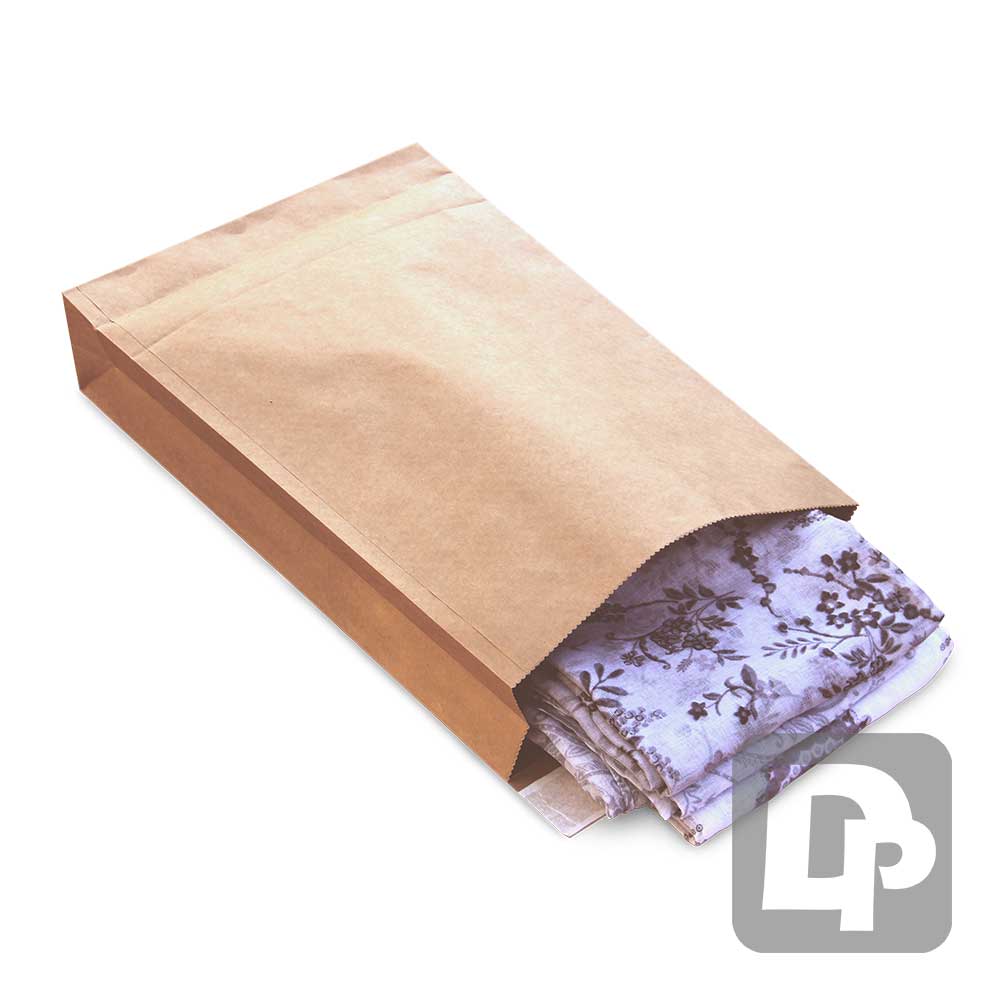 Paper Mailing Bag 260mm x 410mm + 70mm Gusset with Peel & Seal Closure (300/pk)
These 260mm x 410mm paper mailers with a 70mm expanding gusset for packing thicker items for courier. A water resistant paper ecommerce bag for sending online order by courier, with a quick and easy self seal closure.
260mm x 410mm Paper Mailing Bag with 70mm Gusset & Self Seal Strip

Introducing the epitome of hassle-free packaging – the Paper Mailing Bag 260mm x 410mm + 70mm Gusset with Peel & Seal Closure, available in a pack of 300. Experience a new level of efficiency and convenience as you securely send your items with ease.
Our Paper Mailing Bag redefines the art of packaging, blending practicality with modern innovation. Whether you're a business shipping products or an individual sending gifts, these bags offer a seamless solution that ensures your packages arrive intact and with a touch of professionalism.
Key Features:
Seamless Sealing: Say goodbye to tape and say hello to effortless packaging. The Peel & Seal Closure simplifies your packaging process, allowing you to seal your bags securely with a quick and easy strip – no additional adhesive required.

Generous Dimensions: With ample space measuring 260mm x 410mm and a 70mm gusset, our Paper Mailing Bag accommodates a wide range of items, providing room for bulkier or multiple products while maintaining a sleek and compact profile.

Versatile Gusset: Adaptability at its finest. The 70mm gusset expands to accommodate various items, ensuring flexibility in packaging and accommodating different shapes and sizes with utmost ease.

Reliable Protection: Trust in the durability of our Paper Mailing Bag. Crafted to withstand the rigors of transit, your items are shielded from potential damage, ensuring they reach their destination in pristine condition.

Effortless Unboxing: Enhance the recipient's experience. The easy-to-open tear strip makes unboxing a breeze, ensuring your customers enjoy a hassle-free and enjoyable unpacking process.

Professional Presentation: Elevate your brand's image with packaging that radiates professionalism. The sleek appearance of our Paper Mailing Bag exudes a polished look, leaving a lasting impression on your customers.

Pack of 300: With a generous pack size of 300 bags, you're equipped with a steady supply of convenient packaging solutions, streamlining your shipping operations and ensuring you're always prepared.

Streamlined Efficiency: Save time and energy with packaging that's designed for simplicity. Our Paper Mailing Bag empowers you to package items quickly and securely, allowing you to focus on other aspects of your business or personal tasks.
Experience the future of efficient packaging with the Paper Mailing Bag 260mm x 410mm + 70mm Gusset and Peel & Seal Closure. Elevate your shipping process with a solution that combines simplicity, reliability, and versatility. Whether you're a seasoned entrepreneur or an individual seeking seamless packaging, these bags are your gateway to stress-free shipping and a touch of professional finesse. Make your mark with packaging that's designed to make a lasting impression.