Paper Mailing Bag 250mm x 353mm + 50mm Gusset with Peel & Seal Closure (250/pk)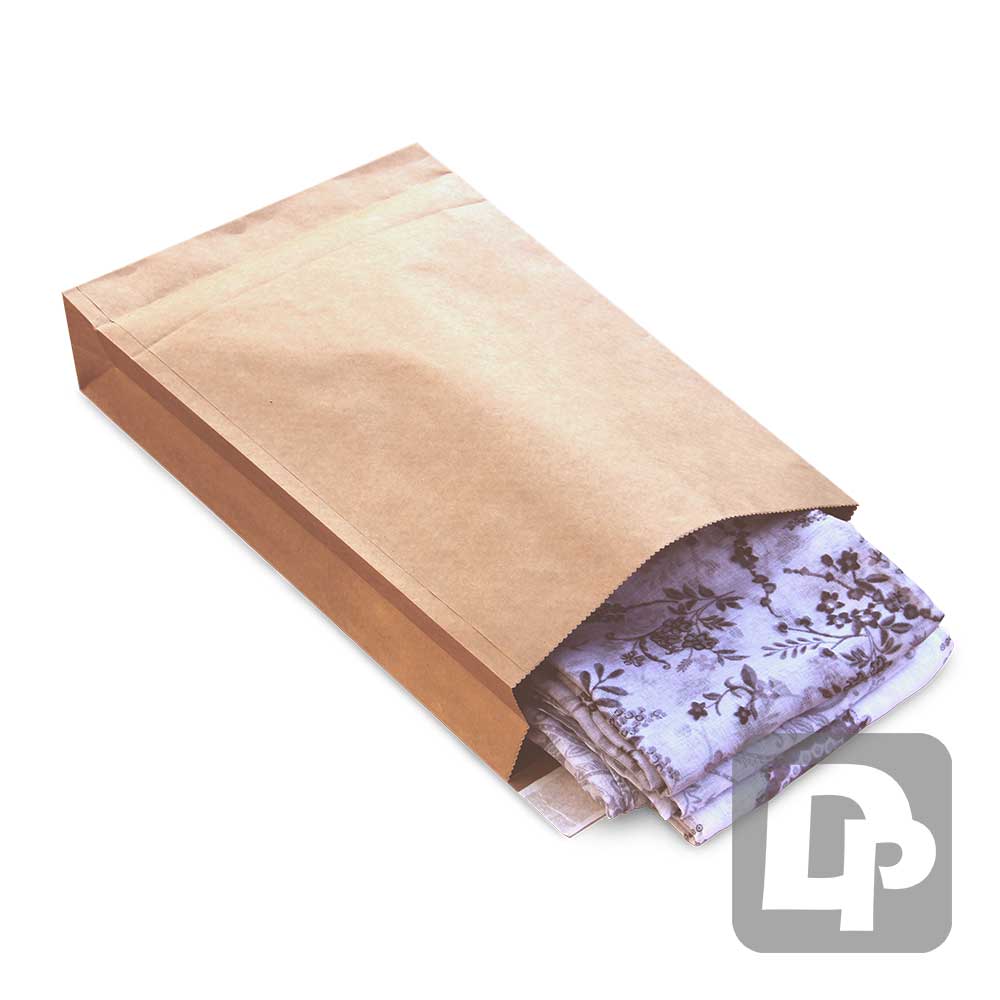 Paper Mailing Bag 250mm x 353mm + 50mm Gusset with Peel & Seal Closure (250/pk)
250mm x 353mm paper mailing bags made from water resistant and compostable paper for those looking for an eco-conscious mailing bag that keeps your items dry. Designed in a gusseted bag style with a peel & seal strip for fast packing.
Kraft Paper Mailing Bag 250mm x 353mm with 50mm Gusset and Self Seal Closure
Introducing a revolution in efficient packaging – the Paper Mailing Bag 250mm x 353mm + 50mm Gusset with Peel & Seal Closure, available in a convenient pack of 250. Discover the perfect blend of practicality and reliability as you elevate your shipping experience to new heights.
Our Paper Mailing Bag is not just a bag; it's a statement of convenience and innovation. Whether you're a small business shipping products or an individual sending heartfelt gifts, these bags are designed to simplify your packaging process while ensuring your items are safeguarded during transit.
Key Features:
Effortless Closure: Bid farewell to cumbersome tape and embrace streamlined packaging. The Peel & Seal Closure redefines convenience, enabling you to seal your bags securely with a quick and straightforward strip – no additional adhesive required.

Optimal Dimensions: With ample room measuring 250mm x 353mm and a 50mm gusset, our Paper Mailing Bag strikes the perfect balance between space-saving efficiency and accommodating capacity, ensuring your items fit comfortably.

Adaptable Gusset: Experience versatility like never before. The 50mm gusset expands to accommodate a variety of items, allowing you to package items of different shapes and sizes with utmost ease.

Dependable Protection: Trust in the durability of our Paper Mailing Bag. Meticulously crafted to withstand the challenges of shipping, your items are shielded from potential harm, guaranteeing they reach their destination in impeccable condition.

User-Friendly Unboxing: Enhance the recipient's experience. The easy-to-use tear strip simplifies the unboxing process, ensuring your customers enjoy a hassle-free and enjoyable unpacking experience.

Sleek Presentation: Elevate your brand's image with packaging that exudes professionalism. The sleek and polished appearance of our Paper Mailing Bag leaves a lasting impression on your customers, conveying a sense of care and attention to detail.

Pack of 250: With a generous pack size of 250 bags, you have a dependable supply of practical packaging solutions at your fingertips, ensuring you're well-prepared for your shipping needs.

Efficiency Redefined: Save time and energy with packaging designed for simplicity. Our Paper Mailing Bag empowers you to package items swiftly and securely, allowing you to focus on other aspects of your business or personal endeavors.
Experience a new era of packaging convenience with the Paper Mailing Bag 250mm x 353mm + 50mm Gusset and Peel & Seal Closure. Elevate your shipping process with a solution that combines ease, durability, and adaptability. Whether you're a business owner seeking streamlined shipping or an individual aiming for efficient packaging, these bags are your gateway to stress-free shipping and a touch of sophistication. Embrace the future of packaging with bags that are designed to deliver an unforgettable impression.