Green Polyester Strapping 19mm x 0.9mm x 1200m Embossed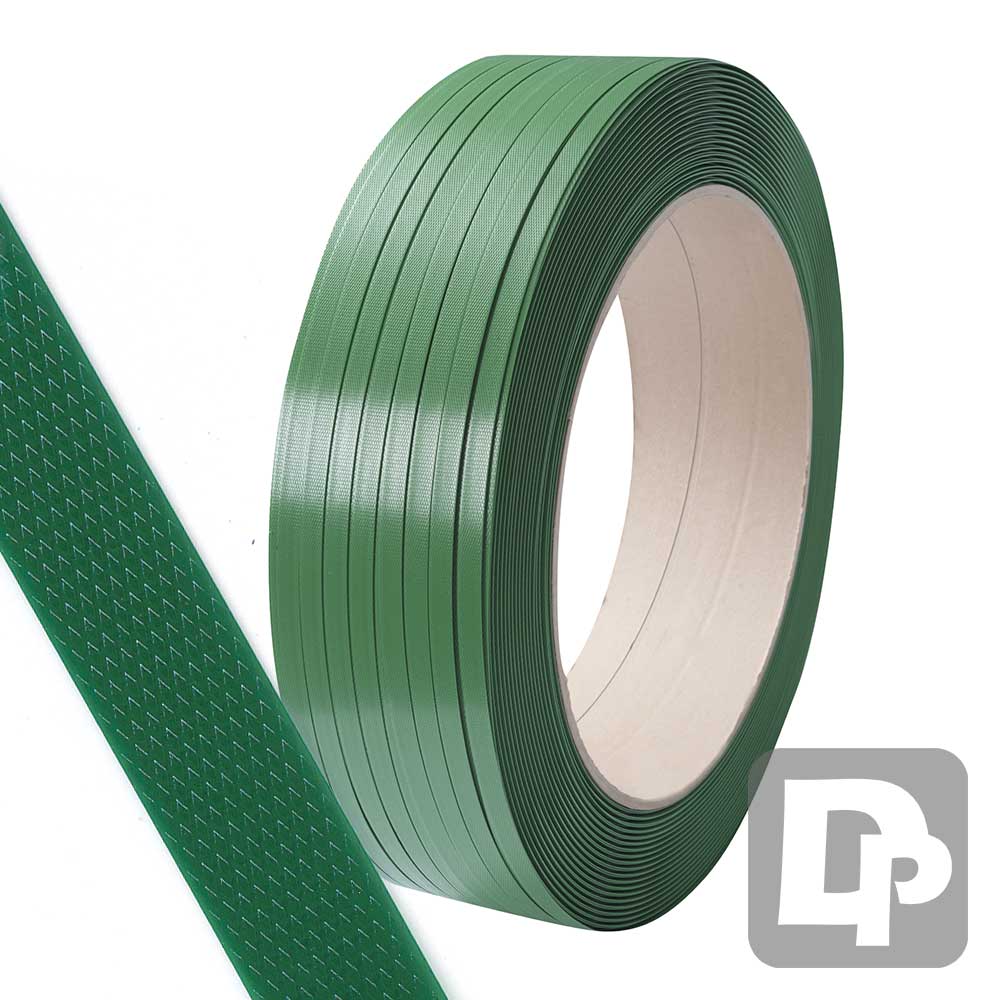 Green Polyester Strapping 19mm x 0.9mm x 1200m Embossed
Measuring 19mm in width, 0.9mm in thickness, and a generous 1200 meters in length, this Embossed PET strapping offers excellent strength and grip for various applications. Safeguard your shipments sustainably with this durable, environmentally conscious strapping option.
Green Polyester Strapping 19mm x 0.9mm x 1200m - Eco-Friendly and Embossed for Optimal Load Security
Introducing our eco-conscious packaging solution - Green Polyester Strapping. Measuring 19mm in width, 0.9mm in thickness, and extending to a generous 1200 meters, this Embossed PET strapping offers both strength and sustainability. With a textured surface for enhanced grip, you can confidently secure your shipments with minimal environmental impact.
Key Features:
1. Eco-Friendly Packaging: Embrace sustainability with our Green Polyester Strapping, made from recyclable materials, reducing your carbon footprint while ensuring secure load containment.
2. Enhanced Grip with Embossed Surface: The embossed texture on the strapping provides superior grip between the strapping and your packaged items, minimizing the risk of load slippage during transportation.
3. Strength and Resilience: Despite its eco-friendly nature, our Green Polyester Strapping is strong and resilient, capable of withstanding the rigors of transit and securing your goods with confidence.
4. Safe for Handling: The strapping's smooth edges and user-friendly characteristics ensure safe and injury-free handling during application and removal, promoting a safer work environment.
5. Versatile and Reliable: Ideal for various industries and applications, our Green Polyester Strapping effectively secures pallets, crates, and bundles, providing optimal load security for your valuable products.
6. UV and Weather Resistant: With excellent resistance to UV rays and adverse weather conditions, our strapping maintains its integrity, even during prolonged outdoor storage and transportation.
7. Cost-Effective and Long-Lasting: Investing in our Green Polyester Strapping offers long-term cost savings, as its durability and reusability minimize the need for frequent replacements.
8. Compliant with Quality Standards: Our strapping meets industry standards for quality and load security, ensuring your shipments adhere to the highest safety measures.
9. 1200m Length for Extended Use: The extensive 1200 meters length provides ample strapping for multiple applications, reducing the frequency of roll changes and optimizing your packaging process.
10. Confidence in Sustainable Packaging: Opt for our Green Polyester Strapping and showcase your commitment to environmentally-conscious practices while safeguarding your products with a reliable and eco-friendly solution.
Whether you're a conscientious business striving for sustainability or simply seeking robust and reliable strapping for your shipments, our Green Polyester Strapping 19mm x 0.9mm x 1200m Embossed offers the perfect combination of eco-friendliness and load security. Secure your packages with confidence while contributing to a greener future for our planet.