Mobile Dispenser Trolley for Plastic Reel Polyprop Strapping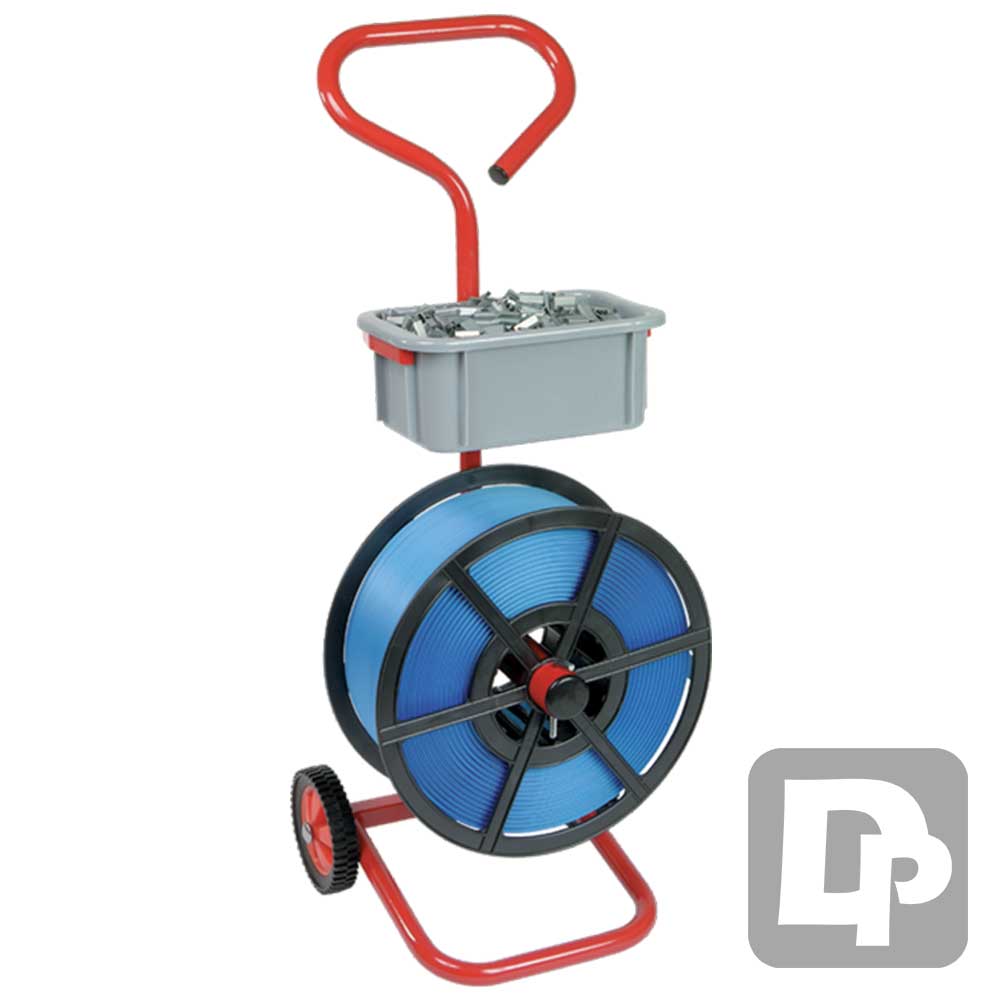 Mobile Dispenser Trolley for Plastic Reel Polyprop Strapping
Effortless Strapping: Mobile Dispenser Trolley for Plastic Reel Polyprop Strapping

Introducing our Mobile Dispenser Trolley, the ultimate solution for effortless handling and dispensing of Plastic Reel Polypropylene Strapping. Designed with convenience and efficiency in mind, this versatile trolley is the perfect addition to any packaging or shipping operation, streamlining your strapping process like never before.
Key Features:
Hassle-Free Dispensing: Our Mobile Dispenser Trolley is designed to hold Plastic Reel Polypropylene Strapping securely and dispense it smoothly and tangle-free. Say goodbye to time-consuming untangling and focus on what matters most - efficiently securing your packages.

Easy Mobility: Equipped with sturdy wheels, this trolley offers excellent mobility, allowing you to move it effortlessly around your workspace. Whether you need to strap packages on a pallet or secure goods in a different location, this trolley provides the flexibility you require.

Adjustable Core Size: The trolley's core holder is adjustable, accommodating various core sizes, making it compatible with different Plastic Reel Polypropylene Strapping rolls available in the market. It ensures versatility and adaptability to suit your specific strapping needs.

Robust Construction: Crafted from durable materials, our Mobile Dispenser Trolley is built to withstand the rigors of industrial use. It provides a stable and reliable platform for your strapping operations, enhancing productivity and reducing downtime.

Convenient Storage: The trolley is equipped with additional storage space for holding essential strapping tools and accessories, keeping everything you need in one place for maximum efficiency.

Ergonomic Design: The trolley's ergonomic handle and user-friendly features ensure comfortable and strain-free operation, even during prolonged strapping tasks. This design promotes a safe and enjoyable working environment for your team.

Space-Saving Solution: When not in use, the Mobile Dispenser Trolley can be conveniently stored in a compact manner, optimizing your workspace and ensuring it does not obstruct other operations.

Enhanced Productivity: By eliminating the need to manually carry and handle heavy strapping reels, this trolley significantly speeds up the strapping process, allowing your team to accomplish more in less time.
Experience a new level of convenience and efficiency in your strapping operations with our Mobile Dispenser Trolley for Plastic Reel Polypropylene Strapping. Streamline your packaging and shipping tasks, reduce labor costs, and ensure consistently secure packages with this essential tool. Invest in a trolley that enhances productivity and simplifies your strapping workflow, making your packaging process smoother and more effective than ever before.