Grey Polycloth Tape 50mm x 50m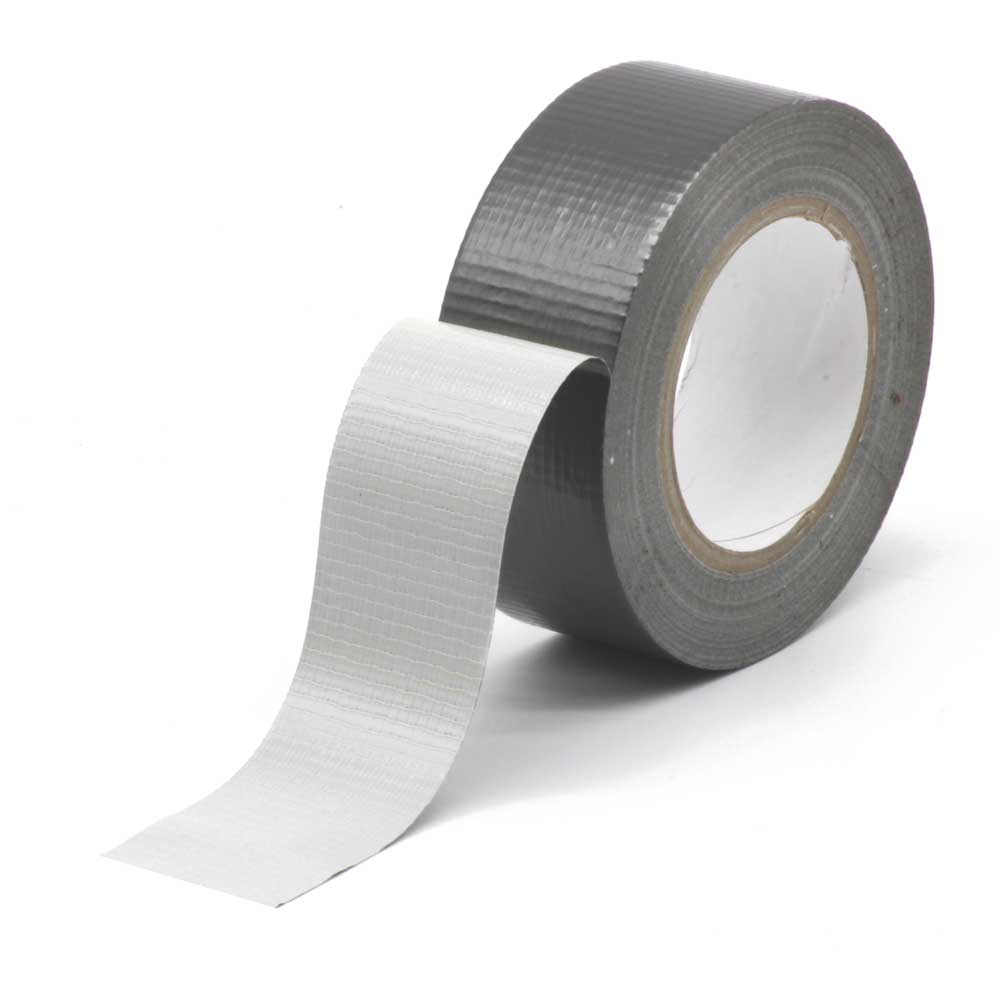 Grey Polycloth Tape 50mm x 50m
A grey cloth gaffer tape made from a polycloth material with an aggressive tack adhesive. Grey duct tape is also known as grey duck tape and is often used in long term applications. The cloth fibres provide extra reinforcing making it strong but still tearable.
Grey Waterproof Polycloth Tape 50mm x 50m - Unyielding Protection for All Conditions
Introducing our Grey Waterproof Polycloth Tape, a premium-grade adhesive solution engineered to withstand the toughest challenges and provide steadfast protection against the elements. With a width of 50mm and extending an ample 50 meters in length, this tape is the ultimate tool for your sealing and repairing needs, no matter the weather conditions.
Unwavering Strength and Durability:
Crafted with a robust cloth backing, our Grey Waterproof Polycloth Tape ensures unwavering strength and durability. Its tear-resistant composition guarantees longevity, making it a reliable choice for both light-duty tasks and heavy-duty applications. Whether sealing packages for shipping or undertaking construction repairs, this tape delivers unyielding performance you can trust.
Weatherproof and Waterproof:
The defining feature of our Grey Waterproof Polycloth Tape is its ability to keep the elements at bay. Rain or shine, this tape boasts exceptional waterproof and weatherproof properties, making it the ideal choice for both indoor and outdoor applications. Its reliable water resistance ensures that packages and repairs remain intact, regardless of the conditions they encounter.
Versatility in Applications:
From home repairs to industrial projects, our Grey Waterproof Polycloth Tape excels in various applications. Its superior adhesion allows it to bond seamlessly with various surfaces, including wood, metal, plastic, and concrete. Whether you need to seal leaking pipes, patch damaged surfaces, or secure materials during construction, this tape rises to the occasion with unwavering performance.
Effortless Application and Handling:
Designed for user convenience, our Grey Waterproof Polycloth Tape offers smooth unwind and easy application. Its flexibility enables it to conform to irregular surfaces and contours, ensuring a seamless and secure bond every time. Whether you use it by hand or with tape dispensers, this tape streamlines your projects for maximum efficiency.
Professional Finish in a Classic Grey Shade:
The sleek grey color of our Polycloth Tape adds a professional touch to your projects, making it suitable for a wide range of applications where aesthetics matter. Whether used in construction or for everyday repairs, this tape delivers a clean and polished finish that enhances the overall appearance.
Experience the Power of Grey Waterproof Polycloth Tape:
In conclusion, our Grey Waterproof Polycloth Tape 50mm x 50m combines strength, weatherproofing, and versatility to conquer any challenge that comes your way. Its durable construction and reliable adhesion ensure it stands up to the most demanding tasks while keeping your projects protected from the elements. Discover the unwavering performance of our Grey Waterproof Polycloth Tape and elevate your sealing and repairing projects to new heights of durability and resilience.