Black Polycloth Tape 50mm x 50m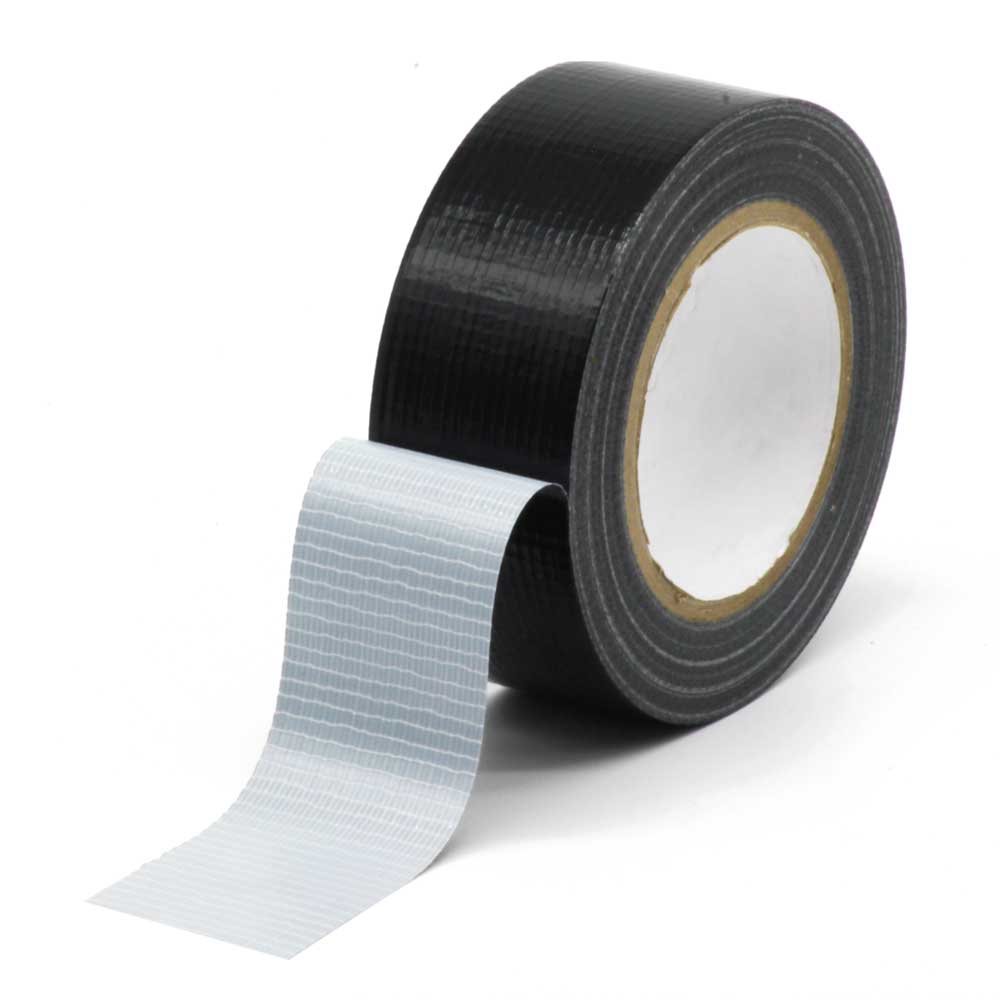 Black Polycloth Tape 50mm x 50m
A black gaffer tape that can be used as a heavy duty duct tape. Made from a black polycloth tape material with a extra sticky adhesive for long lasting hold. Black cloth tape like this can also be used as very strong sellotape for heavy boxes and export applications.
Black Polycloth Gaffa Tape 50mm x 50m - Your Ultimate Gaffer Tape for Professional Performance
Introducing our Black Polycloth Gaffa Tape, a superior adhesive solution tailored for the demands of the entertainment and production industry. This premium-grade gaffer tape combines strength, versatility, and ease of use, making it the go-to choice for professionals seeking reliable and flexible solutions. Measuring 50mm in width and extending 50 meters in length, it offers an ample supply of adhesive power to tackle even the most intricate tasks with confidence.
Uncompromising Strength and Flexibility:
Crafted with a robust polycloth backing, our Black Gaffa Tape delivers uncompromising strength and flexibility. Its durable construction ensures excellent tear resistance and the ability to conform to irregular shapes and surfaces, making it the ideal choice for cable management, temporary fastening, and securing equipment during events and performances.
Professional-Grade Adhesive:
Our Black Polycloth Gaffa Tape features a synthetic rubber-based adhesive that guarantees a secure and residue-free bond. Whether used on stages, sets, or for professional audio-visual installations, this tape offers steadfast adhesion without leaving unsightly marks or damaging surfaces.
Easy to Tear and Apply:
Designed for user convenience, our Black Gaffa Tape boasts easy tear properties, allowing for quick and hassle-free application. Its manageable thickness and smooth unwind make it effortless to use by hand or with tape dispensers, saving you time and effort during setups and breakdowns.
Versatility in Entertainment and Production:
From concerts to film shoots, our Black Polycloth Gaffa Tape is the perfect companion for any entertainment or production task. It secures cables, lighting fixtures, and props with ease, ensuring a clean and professional look while keeping safety as the top priority. Its matte black finish blends seamlessly into dark environments, reducing visibility and maintaining a discreet appearance.
Resilient Performance in Demanding Environments:
Our Black Polycloth Gaffa Tape is engineered to withstand rigorous conditions. Its weather resistance and high tensile strength allow it to excel both indoors and outdoors, even in challenging weather scenarios. This tape maintains its superior performance in hot or cold environments, ensuring your installations stay intact throughout your events.
Discover the Power of Black Polycloth Gaffa Tape:
In conclusion, our Black Polycloth Gaffa Tape 50mm x 50m is the ultimate choice for professionals in the entertainment and production industry. Its unbeatable strength, versatility, and ease of use make it the go-to gaffer tape for securing and organizing cables, equipment, and props. Experience the performance and reliability of our Black Polycloth Gaffa Tape, and elevate your setups and events to a new level of professionalism and efficiency.