195mm x 280mm Jiffy Green Padded Bag Size 2 (Box of 100)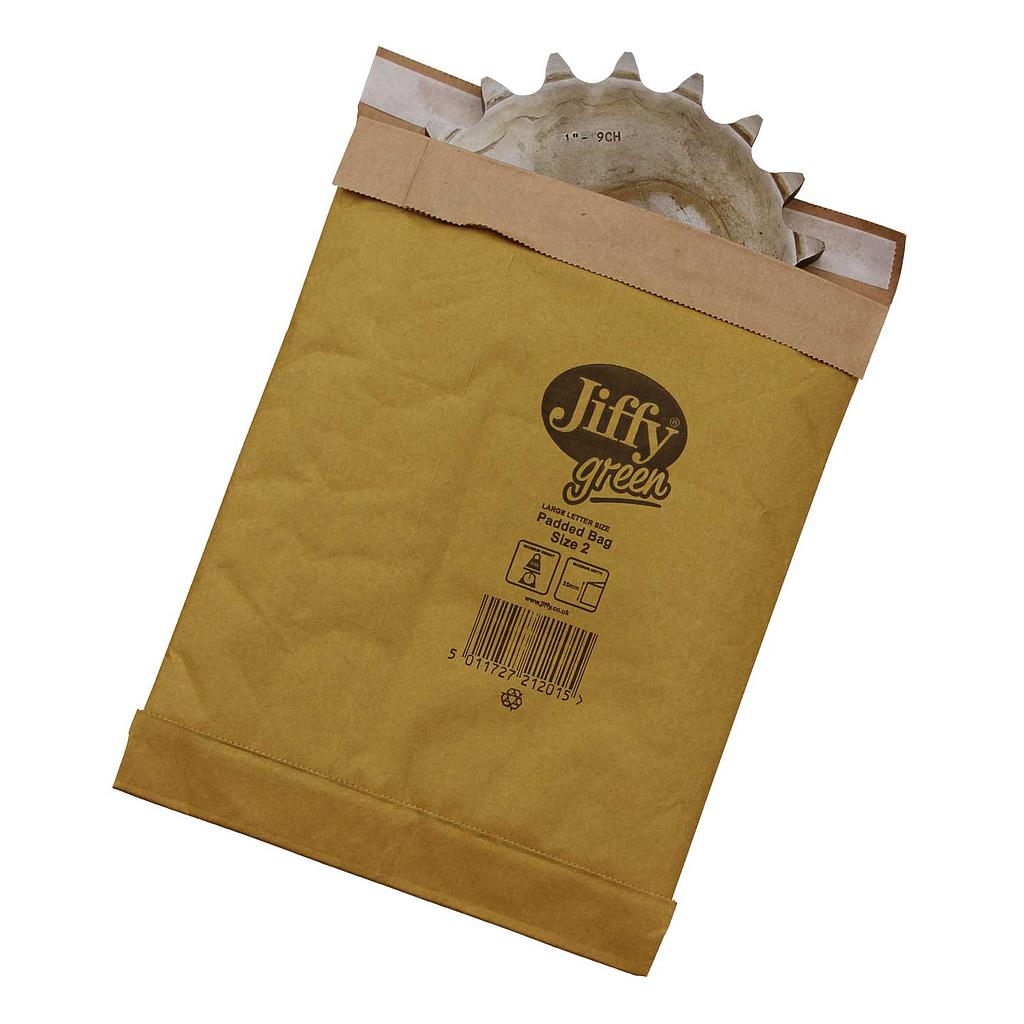 195mm x 280mm Jiffy Green Padded Bag Size 2 (Box of 100)
A box of 100 PB2 jiffy green envelopes for posting items up to 195mm x 280mm. Jiffy green bags are filled with mulched recycled paper with folded top and bottom seams for extra burst resistance. This makes them good for heavy items and multi use applications.
Jiffy Padded Bags
Jiffy padded bags are a great choice for mailing heavy and delicate items. Amazingly this padded bag gets more protective the more it is used! This is because the mulched paper padding fluffs up and bulks up more and more as it is used. The paper padding is very durable and won't pop or compress like bubble padding. This makes it ideal for heavy items.
Not only are they bio-degradable, but they are manufactured from waste paper. This makes them a very environmentally friendly postal bag. Now you can post at ease knowing that your packaging is as green as it can get.
Jiffy are a high quality brand of mailing bags that you can trust. Unlike some other brands they focus on what is important in quality. Because of this we can confidently supply you a padded bag that we know will work for you. And know it will work all the time.
Here's a quick guide on the different Jiffy bag sizes. All of these bag sizes are available with a mulched paper lining.
Jiffy Bag Size PB00 105mm x 229mm
Jiffy Bag Size PB0 135mm x 229mm
Jiffy Bag Size PB1 165mm x 280mm C5+
Jiffy Bag Size PB2 195mm x 280mm
Jiffy Bag Size PB3 195mm x 343mm
Jiffy Bag Size PB4 225mm x 343mm C4
Jiffy Bag Size PB5 245mm x 381mm C4+
Jiffy Bag Size PB6 295mm x 458mm
Jiffy Bag Size PB7 341mm x 483mm C3
Jiffy Bag Size PB8 442mm x 661mm A2