Phosphate Buckle for 19mm PP and Woven PE Strapping (Box of 1000)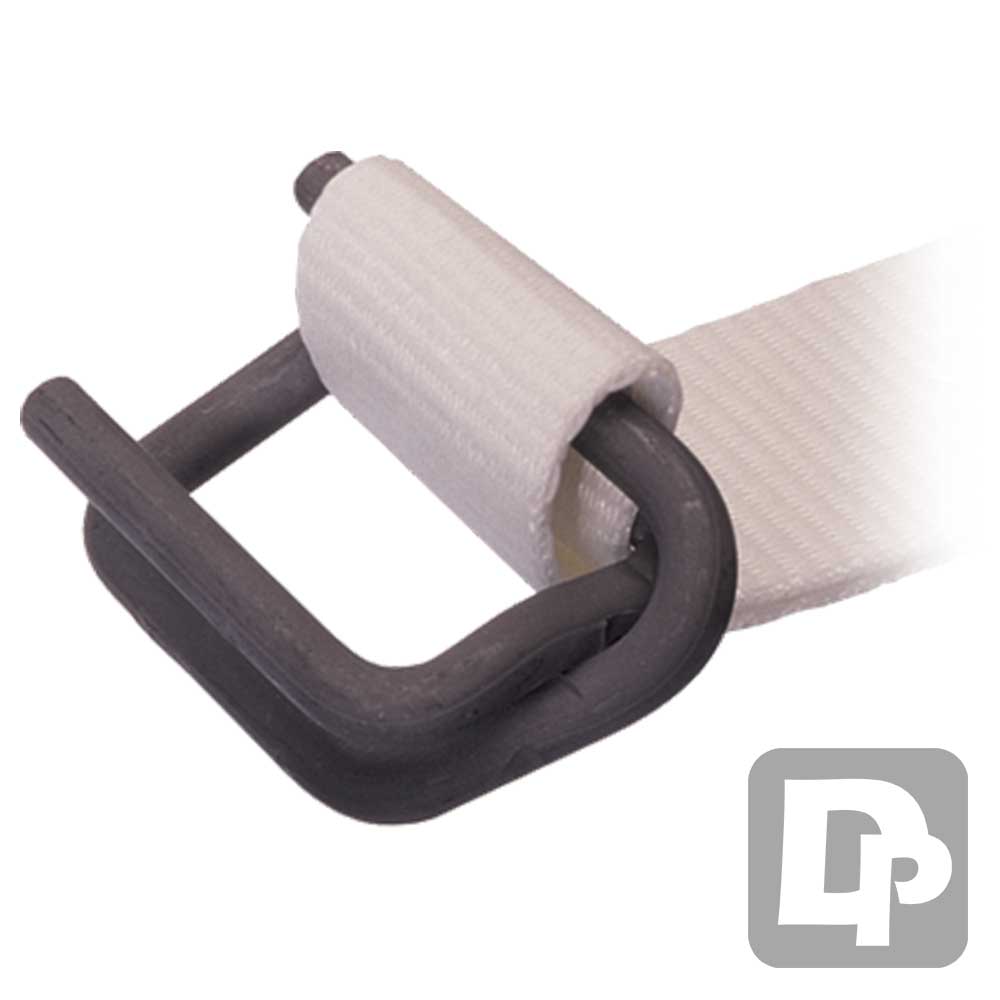 Phosphate Buckle for 19mm PP and Woven PE Strapping (Box of 1000)
Introducing the Phosphate Buckle for 19mm Woven PET Strapping - The Ultimate Choice for Heavy-Duty Strapping Applications!
Are you in need of a robust and dependable solution to secure your heavy loads? Our Phosphate Buckle for 19mm Woven PET Strapping is the answer to all your strapping challenges. Specially designed for heavy-duty applications, this buckle ensures your packages remain tightly bound and protected throughout their entire journey.
Built with precision and engineered to perfection, our Phosphate Buckle guarantees unmatched strength and durability. It is the go-to choice for professionals who require a reliable fastening solution to tackle the most demanding strapping tasks.
Key Features:
Unparalleled Strength: Crafted from high-quality materials, our Phosphate Buckle is engineered to deliver exceptional strength, providing a secure and steadfast grip on your 19mm woven PET strapping. Say goodbye to concerns about load shifts and strap failures during transit.

Heavy-Duty Performance: Designed for heavy-duty applications, this buckle excels in securing large and heavy loads, making it the perfect choice for industrial and commercial strapping needs.

Corrosion Resistance: The Phosphate Buckle is built to withstand various environmental conditions, including moisture and humidity. Its corrosion-resistant properties ensure optimal performance, even in challenging settings.

Easy Application: Despite its robust design, our Phosphate Buckle is surprisingly easy to apply. Its user-friendly nature allows for quick and efficient strapping, saving you valuable time and effort.

Versatile Compatibility: Whether you are in construction, shipping, or any industry that requires heavy-duty strapping, our Phosphate Buckle is designed to accommodate 19mm woven PET strapping, making it a versatile choice for various applications.

Reliability You Can Trust: Count on our Phosphate Buckle to securely hold your packages, providing the peace of mind you need during critical shipping and transportation operations.
Applications:
The Phosphate Buckle for 19mm Woven PET Strapping finds its utility in a wide range of applications, including:
Securing palletized goods in warehouses and distribution centers
Bundling heavy-duty construction materials on job sites
Strapping industrial equipment and machinery for transportation
Fastening and securing packages for international shipping
Reliable strapping for export packaging and logistics
Choose the Phosphate Buckle for 19mm Woven PET Strapping and elevate your strapping game to a whole new level. Experience the unbeatable strength, reliability, and performance that make this buckle a top choice for professionals in various industries. Trust in our Phosphate Buckle to safeguard your valuable cargo, ensuring they reach their destination securely and intact. Upgrade your strapping solution today with our dependable Phosphate Buckle!