Phosphate Buckle for 13mm PP and Woven PE Strapping (Box of 1000)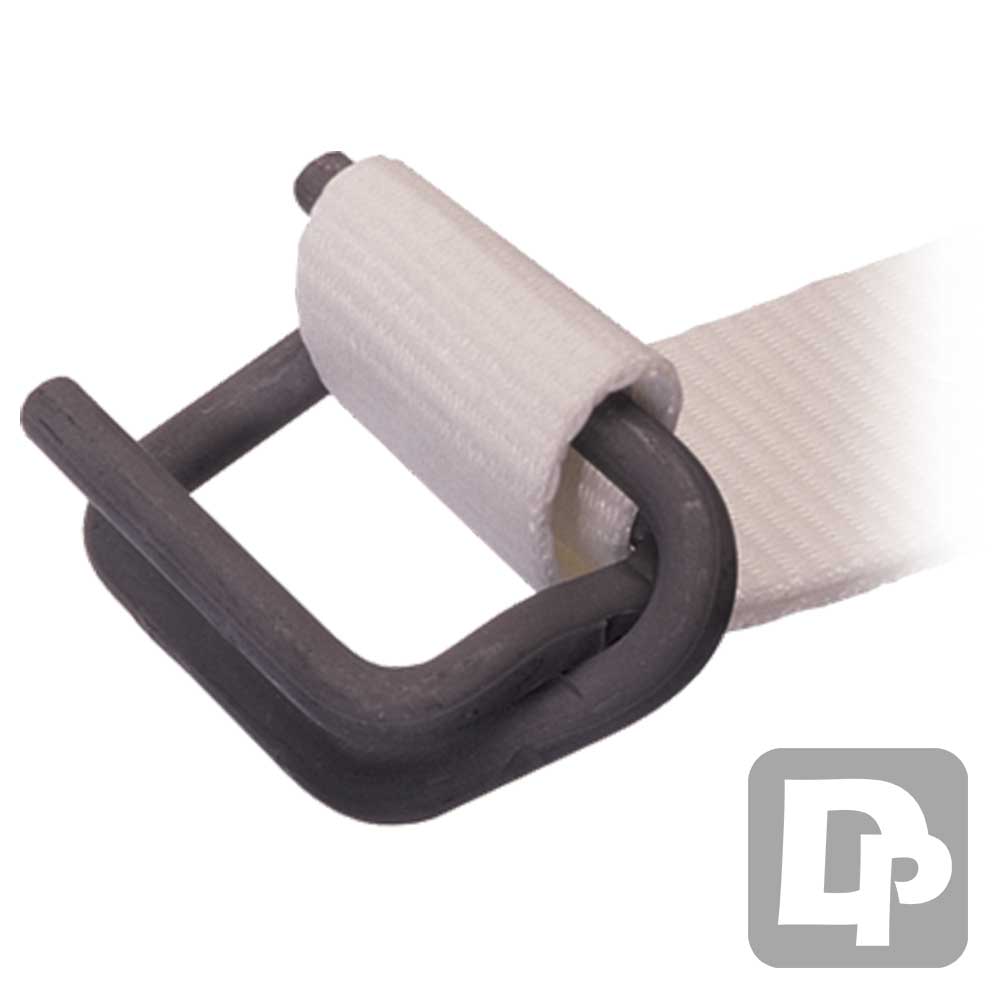 Phosphate Buckle for 13mm PP and Woven PE Strapping (Box of 1000)
Introducing the Phosphate Buckle for 12mm Polypropylene or Woven Polyester Strapping - Your Reliable Partner for Secure and Versatile Strapping Solutions!
Are you in search of a high-performance buckle to ensure your packages are securely strapped and ready for shipping? Look no further! Our Phosphate Buckle for 12mm Polypropylene or Woven Polyester Strapping is the ultimate choice for all your strapping needs.
Expertly crafted and engineered for excellence, our Phosphate Buckle guarantees unparalleled strength and durability. It is specifically designed to securely fasten both 12mm polypropylene and woven polyester strapping, providing you with a versatile solution that adapts to a variety of applications.
Key Features:
Superior Strength: Crafted from top-quality materials, our Phosphate Buckle boasts exceptional strength, ensuring a secure and reliable grip on your 13mm polypropylene or woven polyester strapping. Say goodbye to concerns about potential strap failures and package damage during transit.

Versatile Compatibility: Whether you opt for 12mm polypropylene or woven polyester strapping, our Phosphate Buckle is engineered to accommodate both, making it the perfect choice for various strapping tasks across different industries.

Reliable Performance: Rest assured that our Phosphate Buckle delivers consistent and reliable performance, even in demanding conditions. Its robust design ensures it can handle a wide range of applications, from light-duty packages to heavier loads.

Corrosion Resistance: Built to withstand diverse environmental factors, our Phosphate Buckle exhibits excellent corrosion resistance. This feature guarantees optimal performance, ensuring the buckle's reliability over extended periods.

Effortless Application: Despite its strength, our Phosphate Buckle is designed for easy and efficient application. Its user-friendly design streamlines the strapping process, saving you time and effort.

Wide Range of Applications: From warehouse packaging to industrial shipping, our Phosphate Buckle serves a multitude of purposes. Whether you're bundling packages for storage, securing goods for transportation, or handling heavy-duty construction materials, this buckle is the go-to solution.
Applications:
The Phosphate Buckle for 12mm Polypropylene or Woven Polyester Strapping is suitable for various applications, including but not limited to:
Securing cartons and boxes in retail and e-commerce settings
Bundling lightweight to medium-weight packages for logistics and distribution
Strapping industrial equipment and machinery for safe transportation
Fastening and securing packages for export and international shipping
Reliable strapping for construction materials and supplies
Choose the Phosphate Buckle for 12mm Polypropylene or Woven Polyester Strapping and experience the ultimate in strapping performance. With its exceptional strength, versatility, and reliability, this buckle ensures your packages are well-protected and ready for their journey. Upgrade your strapping solution today with our dependable Phosphate Buckle!