Layflat Tubing 500mm 500g 20kg 165m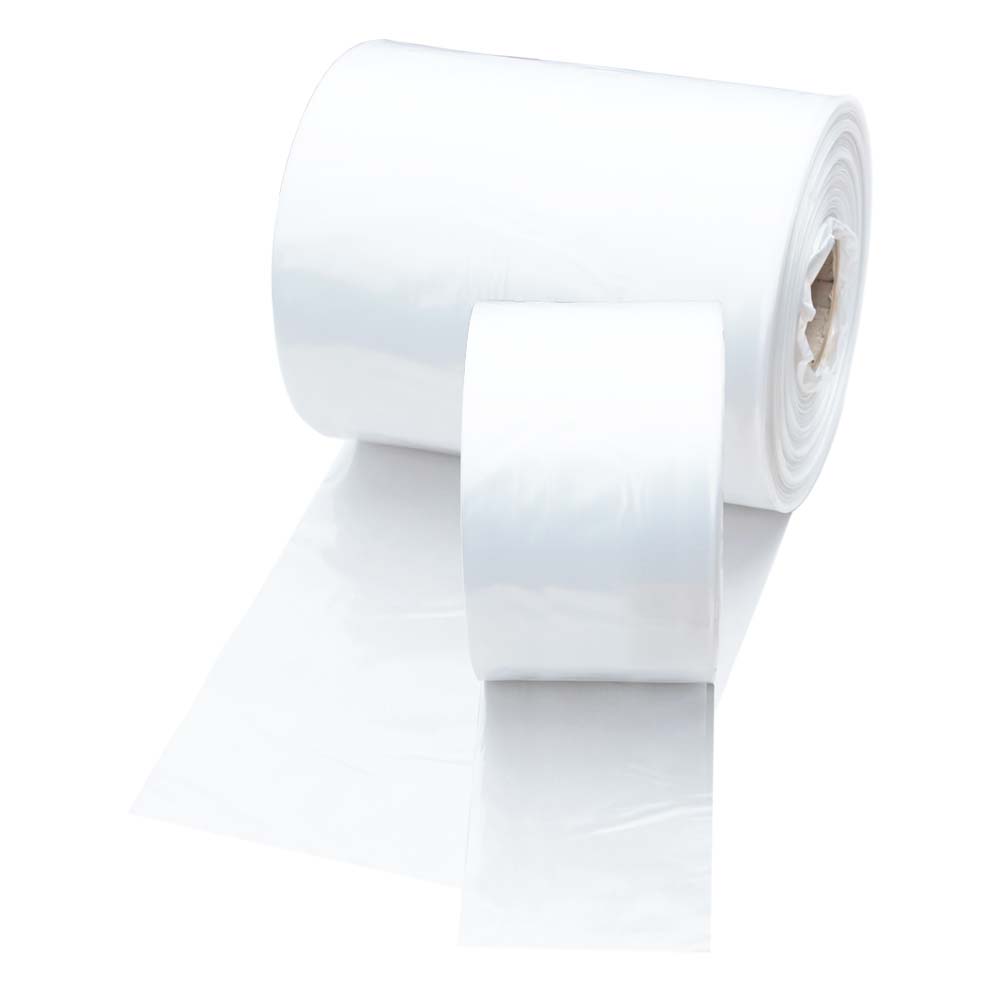 Layflat Tubing 500mm 500g 20kg 165m
A polythene layflat tubing in a 20" width for packing 500mm wide items or rolls of product up to 310mm in diameter. LFT is a polythene tube that is flattened and rolled up to form a long continuous plastic tubing.
Layflat Tubing 500mm x 165m 125mu (500 Gauge)
Introducing our Layflat Tubing in a generous size of 500mm width and a continuous length of 165 meters, expertly engineered with a thickness of 125mu (500 Gauge). This versatile and heavy-duty packaging solution empowers businesses to create custom-sized bags tailored to their specific needs, offering superior protection and efficiency in packaging various products.
Customizable Length for Tailored Packaging:
Our Layflat Tubing boasts a continuous length of 165 meters, providing the flexibility to create bags of varying sizes, perfectly accommodating products of different shapes and dimensions. With the ability to cut to the desired length, businesses can enjoy bespoke packaging, reducing excess material and optimizing storage space.
Heavy-Duty Construction for Unrivaled Strength:
Crafted with a substantial 125mu (500 Gauge) thickness, our Layflat Tubing offers unbeatable strength and durability. Its heavy-duty construction ensures robust protection for even the most delicate or valuable items during handling, transit, and storage.
Superior Protection Against Environmental Factors:
Our Layflat Tubing serves as a reliable barrier against external elements, shielding your products from dust, dirt, moisture, and UV light. With this protective layer, your items remain in pristine condition throughout their journey.
Versatile Applications across Industries:
This Layflat Tubing finds applications in a wide range of industries, including manufacturing, logistics, construction, and agriculture. It is well-suited for packaging hardware, automotive components, construction materials, and bulk produce, among others.
Effortless Application and Convenience:
Designed for user-friendly application, our Layflat Tubing ensures seamless cutting and heat-sealing with a simple bag cutting machine or heat sealer. Its convenient roll format allows for easy dispensing, streamlining your packaging process.
Ensuring Brand Integrity and Customer Satisfaction:
By providing superior protection for your products, our Layflat Tubing helps maintain your brand integrity and customer satisfaction. Your items reach your customers in optimal condition, leaving a lasting positive impression.
Cost-Effective and Eco-Friendly:
Our Layflat Tubing offers cost-effectiveness, as you can create custom-sized bags without the need for pre-sized packaging. This reduces waste and optimizes your packaging materials, promoting sustainable practices.
Experience Tailored Packaging Perfection:
In conclusion, our Layflat Tubing 500mm x 165m 125mu (500 Gauge) offers the pinnacle of customizable packaging. Its heavy-duty construction, superior protection, and versatile applications ensure your products receive the packaging they deserve. Embrace the convenience, efficiency, and durability of our Layflat Tubing and elevate your packaging practices to new heights of perfection.