Layflat Tubing 200mm 500g 8kg 165m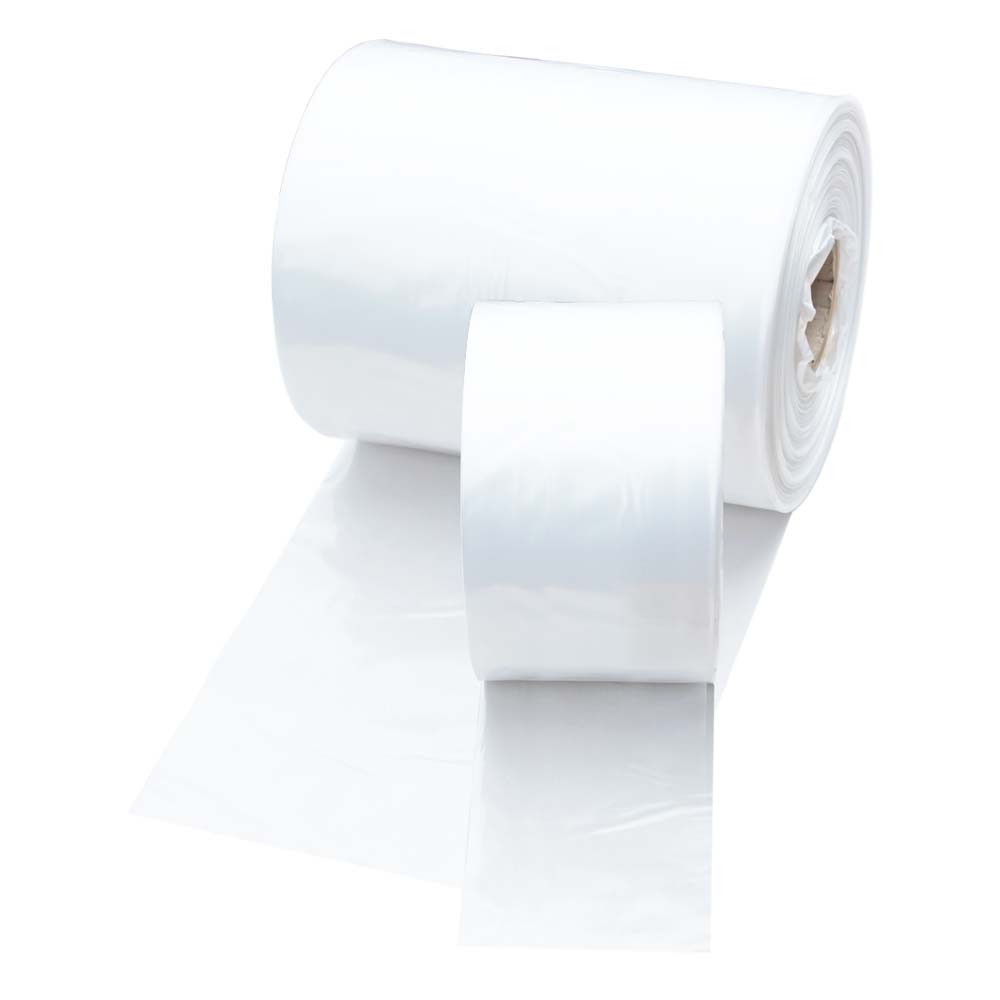 Layflat Tubing 200mm 500g 8kg 165m
A heavy duty plastic tubing on a roll for items up to 200mm wide or up to 125mm in diameter. A continuous polytubing in 500g (125mu) wound onto a roll for making your own bags or for use as temporary protection.
8" Layflat Tubing - The Ultimate Packaging Solution for Sizeable Protection
Introducing our 8" Layflat Tubing, thoughtfully designed with a generous width of 8 inches (approximately 200mm) and a lengthy 165 meters, boasting a robust thickness of 125mu (500 Gauge). This high-performance packaging solution provides unparalleled protection for large or bulky items, ensuring they remain safeguarded throughout their journey.
Customizable Length for Tailored Packaging:
With an impressive 165 meters of continuous length, our 8" Layflat Tubing offers the flexibility to create custom-sized bags for products of various lengths. Tailor your packaging to fit each item perfectly, reducing excess material and optimizing storage space.
Strength and Durability for Heavy-Duty Needs:
Crafted with a substantial thickness of 125mu (500 Gauge), our Layflat Tubing provides exceptional strength and durability. It is specifically engineered for heavy-duty packaging needs, making it ideal for large or bulky items that require extra protection during handling and transit.
Complete Protection against Environmental Factors:
Our Layflat Tubing acts as an impenetrable shield, guarding your valuable items against dust, dirt, moisture, and UV light. The sturdy barrier ensures your products stay pristine, maintaining their quality and integrity during storage and transportation.
Versatile Applications Across Industries:
From industrial manufacturing to logistics and retail, our 8" Layflat Tubing caters to a wide range of industries. It is the perfect packaging solution for hardware, automotive parts, textiles, machinery components, and more.
User-Friendly and Convenient:
Designed for ease of use, our Layflat Tubing allows for effortless cutting and heat-sealing with a bag cutting machine or heat sealer. Its convenient roll format facilitates easy dispensing, streamlining your packaging process for maximum efficiency.
Brand Preservation and Customer Satisfaction:
By providing superior protection for your products, our Layflat Tubing helps maintain your brand's reputation and customer satisfaction. Delivering products in optimal condition reinforces trust and loyalty among your clientele.
Cost-Effective and Eco-Friendly Choice:
Our 8" Layflat Tubing is not only a cost-effective solution but also an eco-friendly one. The ability to create custom-sized bags minimizes waste and promotes sustainable packaging practices, reflecting positively on your commitment to the environment.
Experience the Power of 8" Layflat Tubing:
In conclusion, our 8" Layflat Tubing 8" (200mm) x 165m 125mu (500 Gauge) offers the ultimate packaging solution for sizeable protection. Its robust construction, superior strength, and versatility make it the perfect choice for packaging large or bulky items with utmost care. Embrace the reliability, convenience, and durability of our 8" Layflat Tubing and elevate your packaging processes to new levels of effectiveness and efficiency.