Layflat Tubing 150mm 500g 6kg 165m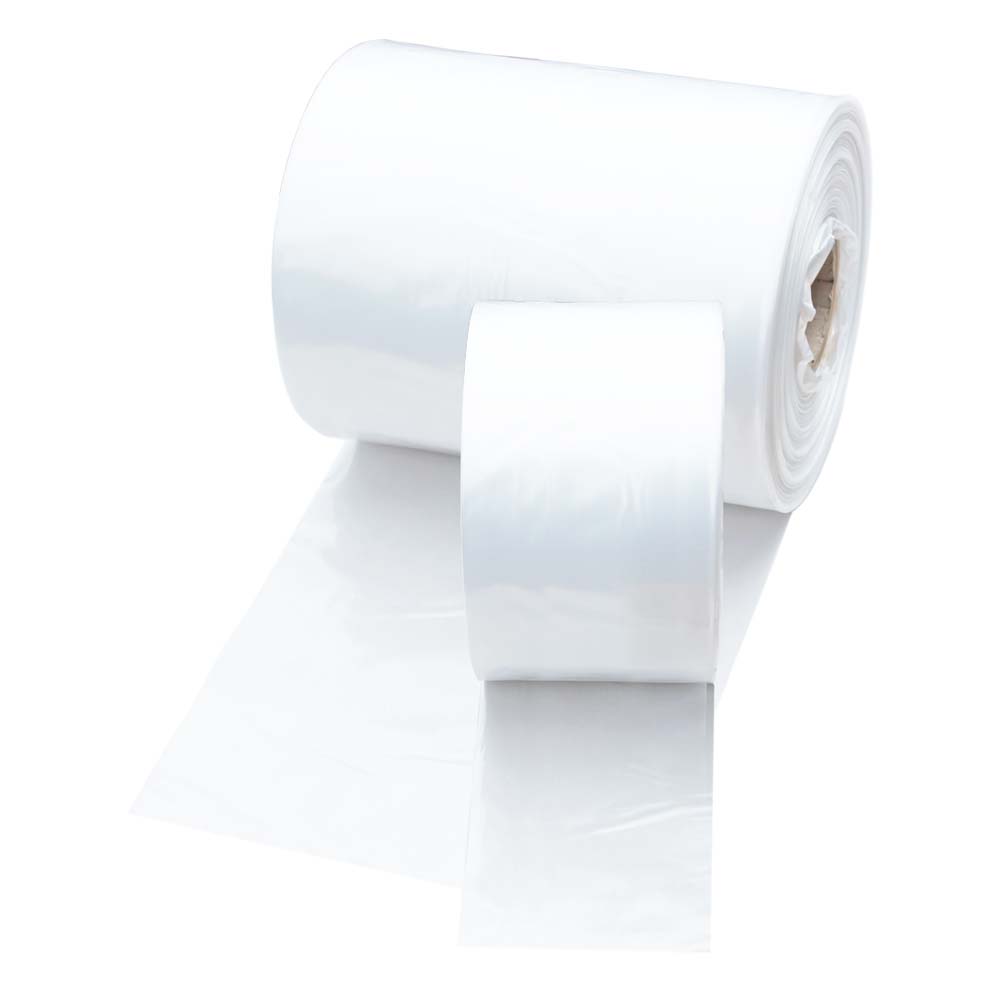 Layflat Tubing 150mm 500g 6kg 165m
A 6" heavy duty polythene tube on a roll for items up to 150mm wide or up to 90mm in diameter. Polythene tubing is used to prevent scratches and scuffs to long thin items or made into custom sized bags for packing unusual sized products.
6" Layflat Tubing - Versatile Packaging Solution for Your Business Needs
Introducing our 6" Layflat Tubing, expertly designed with a width of 6 inches (150mm) and a generous length of 165 meters, boasting a robust thickness of 125mu (500 Gauge). This versatile and efficient packaging solution empowers businesses to create custom-sized bags with ease, delivering superior protection and convenience for a wide range of products.
Customizable Length for Tailored Packaging:
With a continuous length of 165 meters, our 6" Layflat Tubing allows for customizable packaging tailored to your specific requirements. Create bags of varying lengths to perfectly fit your products, eliminating excess material and optimizing storage space.
Robust and Reliable Protection:
Crafted with a substantial thickness of 125mu (500 Gauge), our Layflat Tubing provides unmatched strength and durability. It offers reliable protection for your products during handling, transportation, and storage, ensuring they arrive at their destination intact and in pristine condition.
Shielding against Environmental Factors:
Our Layflat Tubing acts as a protective barrier, safeguarding your items from dust, dirt, moisture, and UV light. This added layer of defense ensures your products remain safe and free from damage throughout their journey.
Versatile Applications in Multiple Industries:
From industrial manufacturing to retail and beyond, our 6" Layflat Tubing finds diverse applications across various industries. It is the perfect solution for packaging hardware, automotive components, electronics, printed materials, and much more.
User-Friendly and Convenient:
Designed for ease of use, our Layflat Tubing allows for effortless cutting and heat-sealing with a bag cutting machine or heat sealer. Its convenient roll format ensures easy dispensing, streamlining your packaging process for maximum efficiency.
Preserving Brand Integrity and Customer Satisfaction:
By providing superior protection for your products, our Layflat Tubing helps maintain your brand's integrity and ensures customer satisfaction. Delivering products in pristine condition enhances the customer experience and reflects positively on your business.
Cost-Effective and Eco-Friendly Solution:
Our 6" Layflat Tubing is not only cost-effective but also eco-friendly. By creating custom-sized bags without the need for pre-sized packaging, you can reduce waste and adopt sustainable packaging practices.
Experience the Versatility of 6" Layflat Tubing:
In conclusion, our 6" Layflat Tubing 6" (200mm) x 165m 125mu (500 Gauge) presents a versatile and efficient packaging solution for your business needs. Its robust construction, reliable protection, and user-friendly features make it the perfect choice for packaging products of various sizes and shapes. Embrace the convenience, strength, and versatility of our 6" Layflat Tubing and elevate your packaging processes to new heights of efficiency and effectiveness.