Jumbo Black Refuse Sack 710mm/1040mm x 1395mm 350g (Box of 50)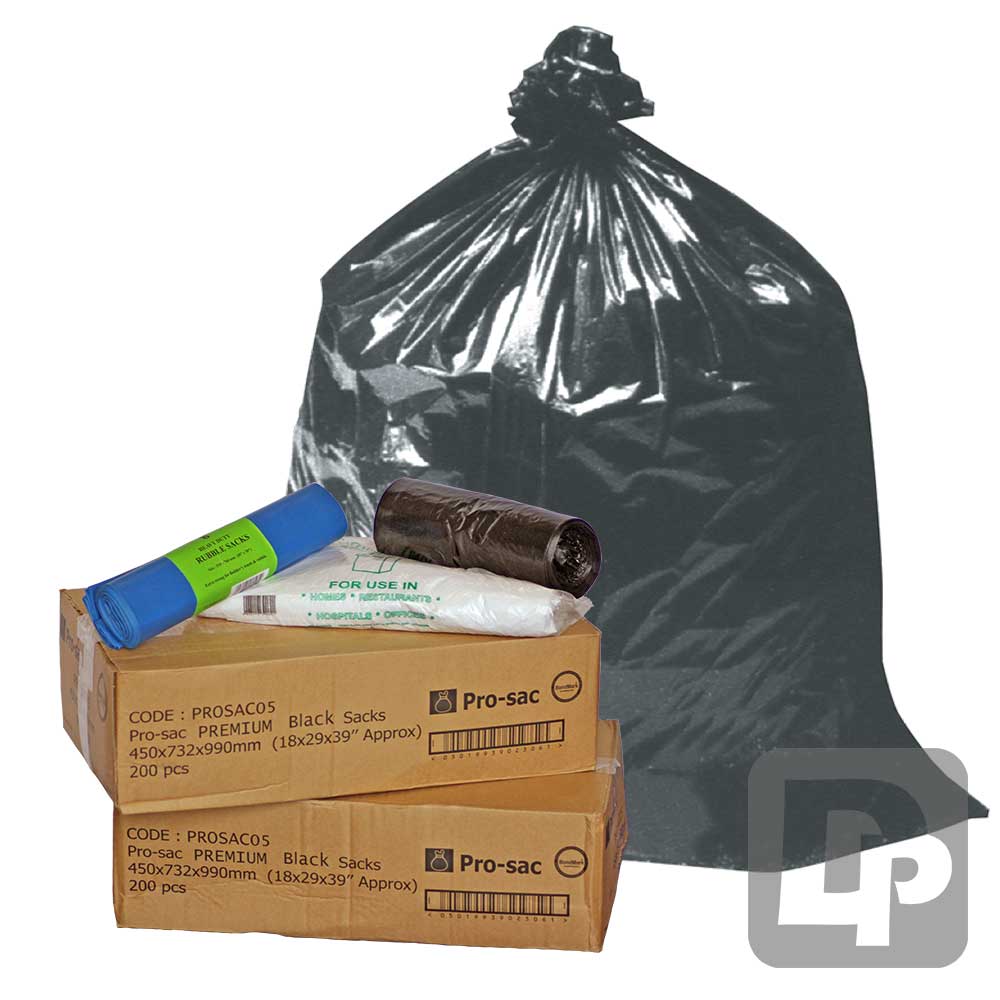 Jumbo Black Refuse Sack 710mm/1040mm x 1395mm 350g (Box of 50)
Introducing Our Jumbo Black Refuse Sack - Unmatched Strength and Reliability for Heavy-Duty Waste
Introducing our Jumbo Black Refuse Sack, the ultimate waste management solution designed to handle your largest and heaviest loads with ease. Measuring an impressive 710mm x 1040mm x 1395mm, these heavy-duty sacks boast a sturdy 350-gauge thickness, providing unmatched strength and durability.
Our Jumbo Black Refuse Sack is perfect for commercial settings, industrial environments, and any situation that demands a reliable and spacious waste containment solution. Say goodbye to worrying about leaks or tears, as our robust 350-gauge material ensures secure containment of even the bulkiest or sharpest waste items.
The sleek black color not only conceals the contents, maintaining a clean and tidy appearance, but also offers a discreet solution for proper waste disposal. Whether you need to manage construction debris, industrial waste, or general heavy-duty trash, these sacks are up to the task.
Each pack includes a generous quantity of these jumbo-sized sacks, ensuring you have an ample supply on hand whenever the need arises. Our commitment to quality means you can trust these sacks to handle your waste management needs reliably and efficiently.
Upgrade your waste management game with our Jumbo Black Refuse Sack. Order now and experience the convenience, strength, and reliability that sets our product apart from the rest.