Incognito® 400 x 300 x 70mm White Inside eCommerce Box with Peel & Seal Closure and Returns Seal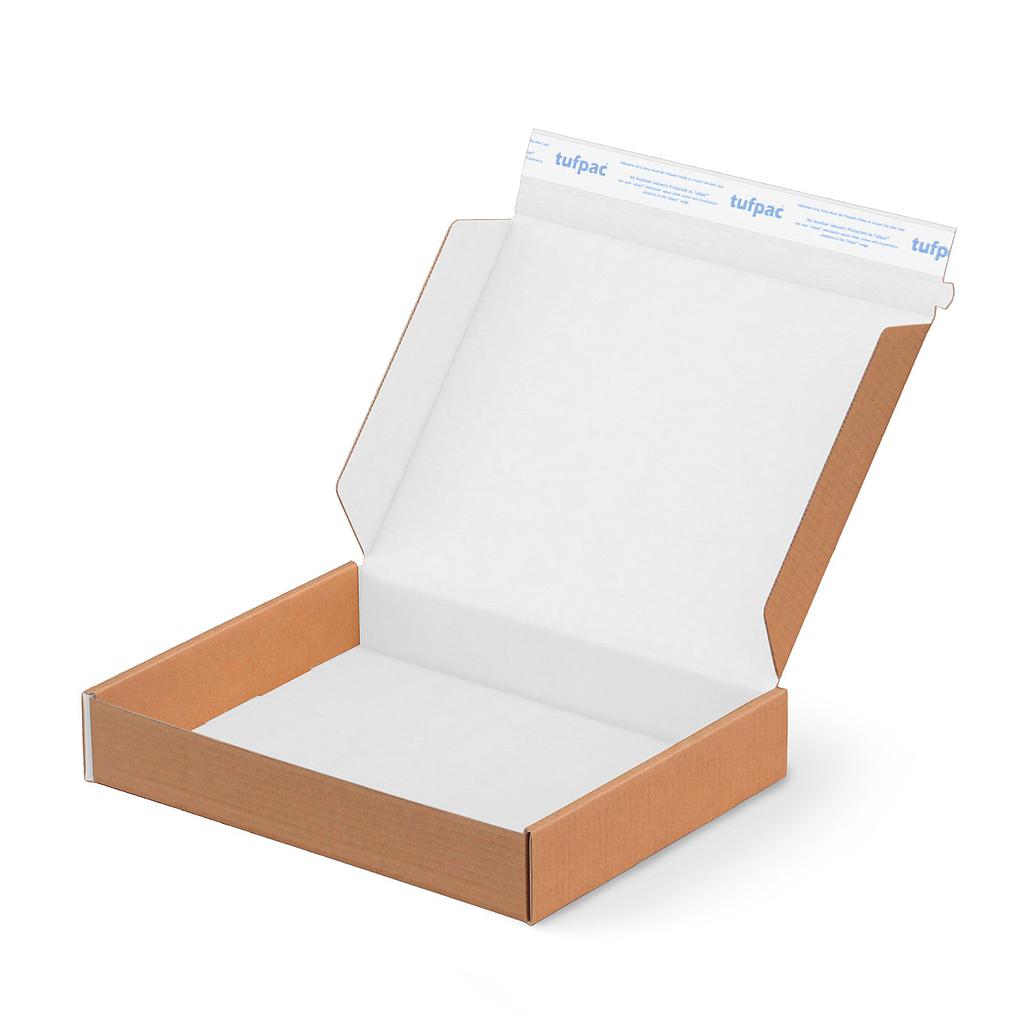 Incognito® 400 x 300 x 70mm White Inside eCommerce Box with Peel & Seal Closure and Returns Seal
An ecommerce box with returns strip, popular with fashion online stores as it is the perfect size for most clothing ecommerce orders. The smart white inside and brown outside coupled with the neat self seal strip and convenient tear open strip makes for a great unboxing experience.
INCOGNITO® WHITE INSIDE ECOMMERCE BOXES
Understated brown outside eCommerce boxes with a bright white inside. 
These eCommerce Boxes are designed in a super strong 0427 presentation style box. The double fold over sides give triple strength and improves the compression crush levels. A nice fresh white inside gives an impressive unboxing experience and is the first step towards making your customers say WOW when they open your parcels.
A popular sized ecommerce box for fashion stores allowing you to pack most online clothing orders, with returns sealing strip for easy returns.
- White inside with easy tear open strip gives a great unboxing experience for your customers.
- Brown outside sends an eco-friendly message to your customer.
- Quick and easy peel & seal closure with a handy returns seal strip so your customers can return any unwanted items easily.
- Sturdy corrugated cardboard construction.
- Biodegradable, recyclable, and manufactured using recycled content materials.
- Also available with custom branding with your logos and brand messages.