Incognito® 400 x 300 x 70mm White Inside eCommerce Box with Peel & Seal Closure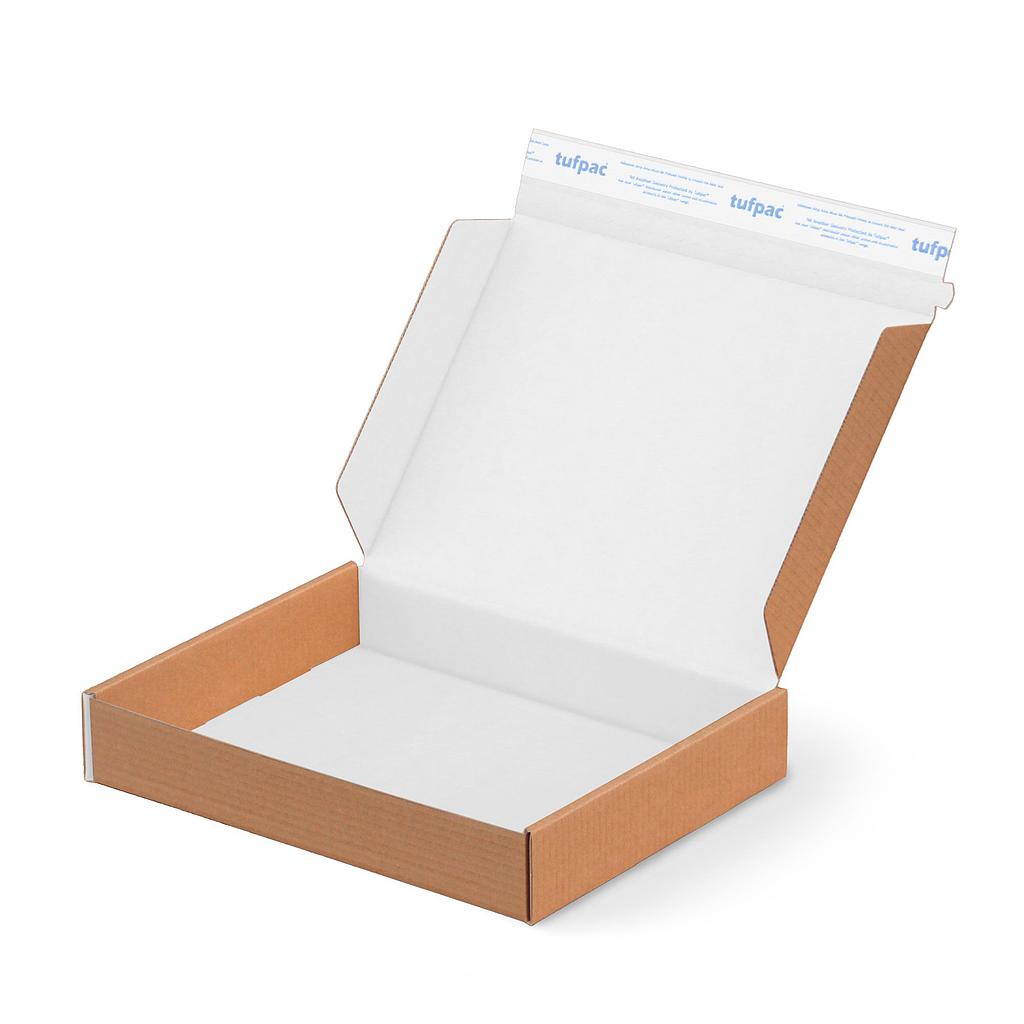 Incognito® 400 x 300 x 70mm White Inside eCommerce Box with Peel & Seal Closure
A popular sized ecommerce box that works well for fashion and clothing online orders. These boxes for online orders have a white inside and brown outside with a single self seal closing strip coupled with a frustration free tear opening strip for a good unboxing experience.
400 x 300 x 70mm White Inside eCommerce Box with Peel & Seal Closure
Introducing the Incognito® 400 x 300 x 70mm White Inside eCommerce Box with Peel & Seal Closure – your ultimate packaging solution for a seamless and professional shipping experience. Understated brown outside eCommerce boxes with a bright white inside. These eCommerce Boxes are designed in a super strong 0427 presentation style box. The double fold over sides give triple strength and improves the compression crush levels. A nice fresh white inside gives an impressive unboxing experience and is the first step towards making your customers say WOW when they open your parcels.
A popular sized ecommerce box for fashion stores allowing you to pack most online clothing orders, single sealing strip & tear opening:
White inside with easy tear open strip gives a great unboxing experience for your customers.
Quick and easy peel & seal closure.
Sturdy corrugated cardboard construction.
Biodegradable, recyclable, and manufactured using recycled content materials.
Also available with custom branding with your logos and brand messages.

Crafted with precision and designed with your convenience in mind, this eCommerce box is a game-changer for businesses of all sizes. Whether you're a boutique online store or a booming e-commerce giant, this box is tailored to meet your needs.
Key Features:
Perfect Size: Measuring at 400 x 300 x 70mm, this box offers ample space for your products while remaining compact enough to keep shipping costs in check.
White Inside: The crisp, clean white interior not only enhances the presentation of your products but also ensures they are well-protected during transit.
Easy to Assemble: Say goodbye to complicated packaging processes. With our easy-fold design, you can assemble this box in seconds, saving you valuable time and effort.
Secure Closure: The Peel & Seal closure mechanism provides a secure and tamper-evident seal, giving you peace of mind that your products will arrive at their destination intact.
Professional Appearance: Impress your customers with the sleek and professional look of this box. Your brand's image will shine through from the moment the package is delivered.
Versatile: This box is versatile enough to accommodate a wide range of products, making it an excellent choice for businesses in various industries.
Eco-Friendly: Made from eco-friendly materials, this box is recyclable and designed with sustainability in mind, contributing to a greener planet.
Customizable: Personalize your packaging with ease, whether it's adding your logo, stickers, or promotional materials to create a memorable unboxing experience for your customers.
Bulk Discounts: Save more as you order more. Our bulk pricing options make it cost-effective to scale your business operations.
Reliable Delivery: Ensure your products reach your customers in perfect condition, every time, with the Incognito® 400 x 300 x 70mm White Inside eCommerce Box.
Invest in packaging that reflects the quality of your products and the professionalism of your brand. Elevate your shipping experience and leave a lasting impression with the Incognito® 400 x 300 x 70mm White Inside eCommerce Box. Order today and take the first step towards delivering excellence, one package at a time.