Incognito® 400 x 300 x 70mm White Inside eCommerce Box with Peel & Seal Closure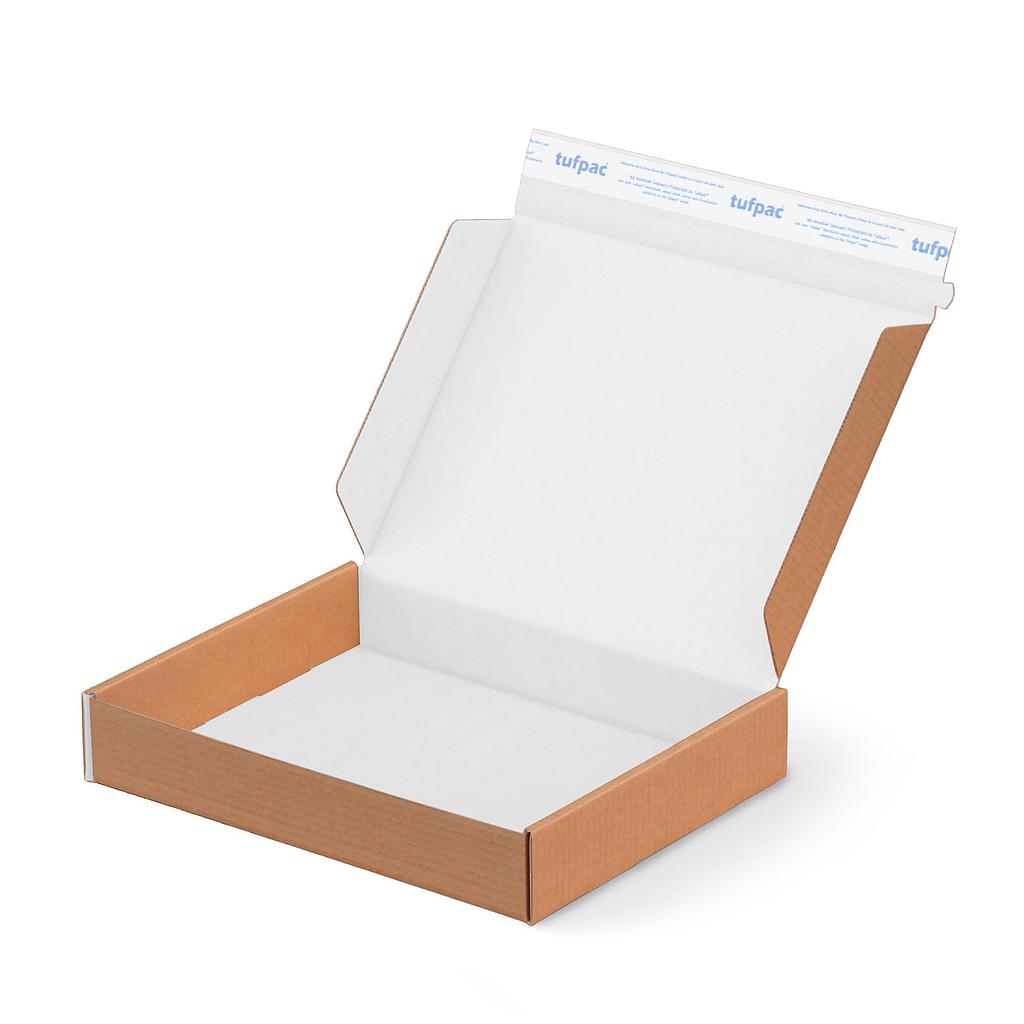 Incognito® 400 x 300 x 70mm White Inside eCommerce Box with Peel & Seal Closure
A popular sized ecommerce box that works well for fashion and clothing online orders. These boxes for online orders have a white inside and brown outside with a single self seal closing strip coupled with a frustration free tear opening strip for a good unboxing experience.
INCOGNITO® WHITE INSIDE ECOMMERCE BOXES
Understated brown outside eCommerce boxes with a bright white inside. 
These eCommerce Boxes are designed in a super strong 0427 presentation style box. The double fold over sides give triple strength and improves the compression crush levels. A nice fresh white inside gives an impressive unboxing experience and is the first step towards making your customers say WOW when they open your parcels.
A popular sized ecommerce box for fashion stores allowing you to pack most online clothing orders, single sealing strip & tear opening.
- White inside with easy tear open strip gives a great unboxing experience for your customers.
- Quick and easy peel & seal closure.
- Sturdy corrugated cardboard construction.
- Biodegradable, recyclable, and manufactured using recycled content materials.
- Also available with custom branding with your logos and brand messages.