Incognito® eCommerce Box 330mm x 290mm x 65mm White-In TF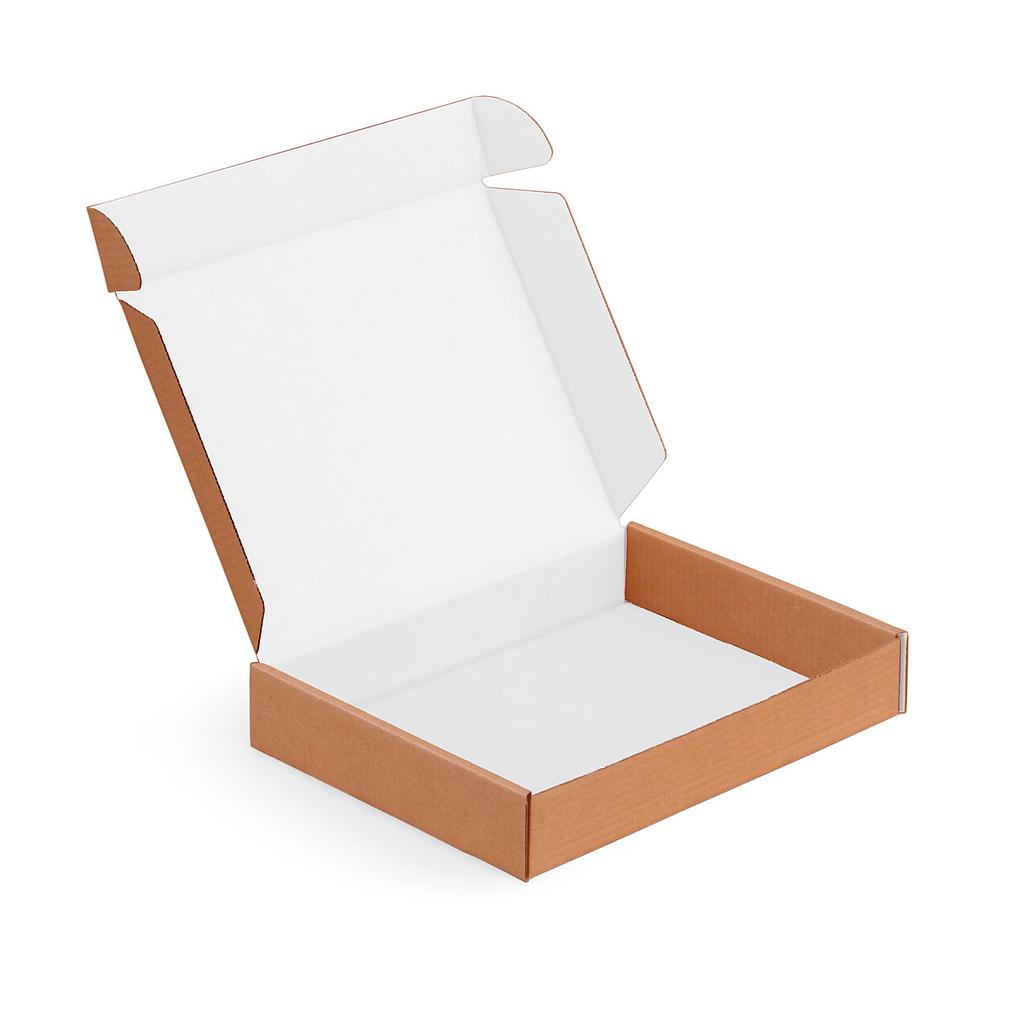 Incognito® eCommerce Box 330mm x 290mm x 65mm White-In TF
An ecommerce box in a pizza box style with white inside and brown outside. This postal box is popular for online stores shipping ecommerce orders as it looks smart and is very secure. The tuck flap closure can be sealed with a label and offers easy opening.
Incognito® White Inside eCommerce Box 330mm x 290mm x 65mm
Introducing the Incognito® eCommerce Box - Your Perfect Packaging Solution!
Size Matters: The Incognito® eCommerce Box measures a spacious 330mm x 290mm x 65mm, offering ample room to accommodate a wide range of products. Whether you're shipping clothing, accessories, electronics, or artisanal goods, this box is the versatile answer to all your packaging needs.
Sleek & Professional: Elevate your brand's image with our sophisticated white inside design. The clean, minimalist aesthetic ensures that your products arrive looking sleek and professional, making an unforgettable impression on your customers.
Robust Protection: Crafted with durability in mind, this box is designed to withstand the rigors of shipping. Your precious cargo will arrive at its destination unscathed, preserving the quality and integrity of your products.
Effortless Closure: Say goodbye to time-consuming taping and messy adhesives. The Incognito® eCommerce Box features a user-friendly, secure closure system that simplifies your packaging process and ensures a tamper-proof seal.
Eco-Friendly: We're committed to sustainability. This box is made from eco-friendly materials, allowing you to package your products responsibly and align with environmentally conscious practices.
Multi-Purpose: Whether you're selling through your website, online marketplace, or social media, this versatile eCommerce box is your all-in-one packaging solution. It seamlessly adapts to your various business channels, making shipping hassle-free.
Customer-Centric: Your customers' satisfaction is our priority. The Incognito® eCommerce Box is designed with their convenience in mind. It opens easily and securely, and its sturdy construction ensures their purchases arrive intact.
Choose the Incognito® eCommerce Box for a packaging solution that not only protects your products but also elevates your brand's image. Order now and redefine your packaging game with this sleek, robust, and eco-friendly option that speaks volumes about your commitment to quality. Make a statement with every delivery - choose the Incognito® eCommerce Box today!