Incognito® eCommerce Box 320mm x 239mm x 125mm White-In P&S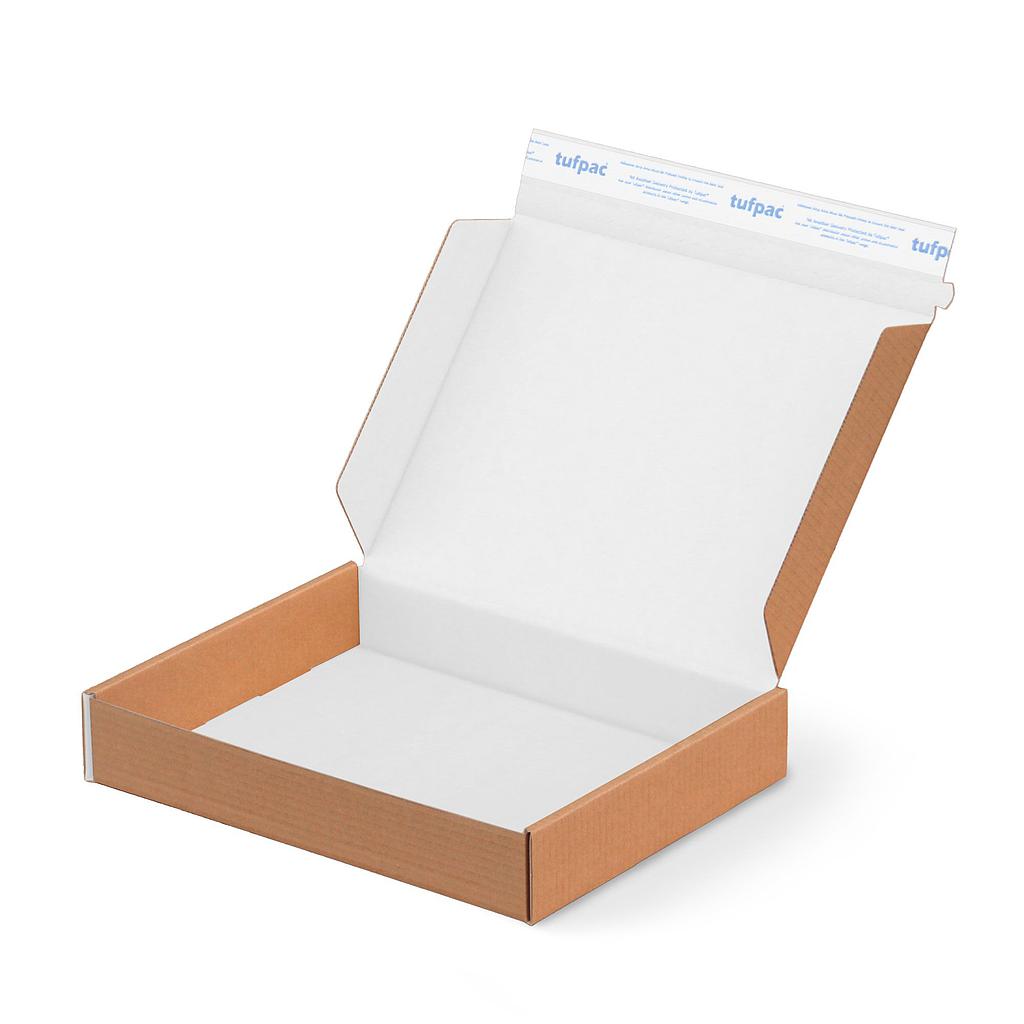 Incognito® eCommerce Box 320mm x 239mm x 125mm White-In P&S
A medium size ecommerce postal box with white inside and brown outside. Ideal for online shops wanting to give their customers a good unboxing experience, the self seal closure strip removes the need for tape and also includes a frustration free tear open strip.
Incognito® eCommerce Box 320mm x 239mm x 125mm White Inside with Self Seal Closure

Are you in search of the perfect packaging solution to elevate your online retail business? Look no further! The Incognito® eCommerce Box, measuring a versatile 320mm x 239mm x 125mm, is here to redefine the way you package and ship your products.
Designed with the utmost attention to detail, this box boasts a clean, crisp white interior that sets the stage for your products to shine. The premium white inside not only enhances the presentation of your items but also ensures a professional, polished look upon arrival. Say goodbye to plain, uninspiring packaging – with Incognito®, your brand's identity will be elevated to a whole new level.
What sets the Incognito® eCommerce Box apart is its ingenious self-seal strip. Say goodbye to messy, time-consuming taping and hello to a hassle-free packaging experience. This self-seal strip securely fastens your box, keeping your precious cargo safe and sound during transit. It's as easy as peel, stick, and ship!
Key Features:
Premium White Inside: Your products deserve the best. The pristine white interior not only looks stunning but also protects your items while in transit.

Effortless Self-Seal Strip: Our innovative self-seal strip eliminates the need for tape or glue, saving you time and effort in the packaging process.

Optimal Dimensions: The 320mm x 239mm x 125mm size is perfect for a variety of items, ensuring a snug fit and minimizing excess space, which can reduce shipping costs.

Versatile: Ideal for various eCommerce products, from fashion and accessories to electronics and cosmetics.

Durable: Crafted from high-quality materials, the Incognito® box is designed to withstand the rigors of shipping, ensuring your products arrive in perfect condition.

Branding-Friendly: Customization options are available, allowing you to add your logo, branding, or a personalized touch to your packaging.

Eco-Friendly: Made from recyclable materials, the Incognito® box reflects your commitment to sustainability.
Whether you're a small boutique or a large online retailer, the Incognito® eCommerce Box is the perfect choice for shipping your products securely and in style. Elevate your brand's image, streamline your packaging process, and impress your customers with the Incognito® difference.
Choose the Incognito® eCommerce Box today and make a statement with every delivery. Your secret to successful shipping starts here!